How To Use the Sales - Orders Report
Follow
Overview
Rezdy's sales reports make it easy for you to slice and dice your data so you can see what works. Customise a sales report by your Orders and your Products. You have a range of filters that you can use to organise your reports. Easily export your data for further manipulation.
Note: This is a legacy report, please see the Overview report if you do not have access to the Sales - Orders report.
---
How to run a Sales - Orders Report
Quick Navigation: Reports > Sales - Orders
By default, you will see a list of bookings created in the last 7 days.
Choose a date range
Select a source e.g. Online or Internal
Select a status e.g. Confirmed or Pending
Click the Refresh button to see the updated results.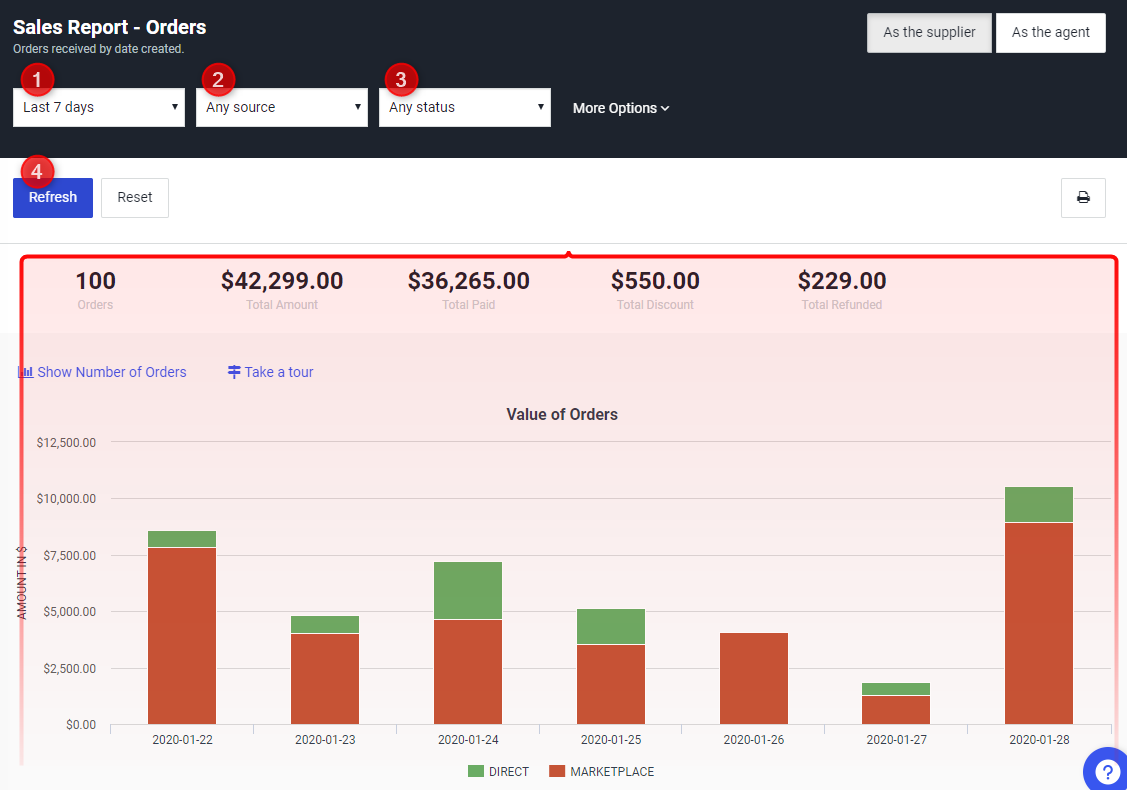 ---
Drilling down into chart values
Clicking on a chart value allows you to drill down, offering further insights into Direct and Marketplace order creation.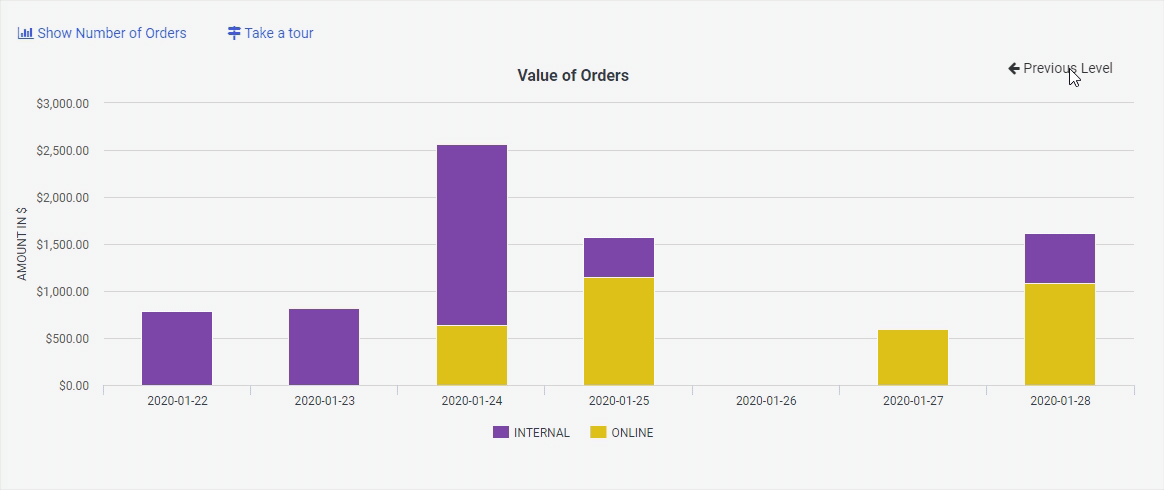 ---
Additional Filters - More Options
The additional filters allows you to filter in specific booking criteria, for example orders created online only, with a specific order status or booked by a specific agent.
All promo codes: filter in a specific promo code that was used on an order
All my agents: filter in a specific reseller or agent
All users: filter in orders created by a specific user of your Rezdy account
All categories: filter in a specific category of products
All products: filter in a specific product
All product types: filter in a specific type of product e.g. Day Tour or Rental
Payment status: filter in a specific payment status e.g. Paid or Refunded.
All Orders: filter in unreconciled or reconciled orders
All Orders: filter in direct or distributed orders.
Booking system: filter in a specific booking system

---
Show/Hide Columns & Export to CSV
Click Show/Hide Columns and choose which information you want to show or hide.
Click the Export to CSV button to export ALL data.
Important: the Export to CSV will export all data and columns irregardless of which columns you have ticked to show/hide.

---
As the supplier vs As the agent
Rezdy allows operators to act as an agent, reselling other operator tours and activities within the Marketplace. If you have sold other supplier products, you can click the As the agent button and run the same Sales - Orders report as per the above steps.

---
---