Overview
Guided tours. Cooking classes. Sightseeing buses. Canal cruises. There are a lot of things to do when you're discovering a new place. The hard part? Figuring out where to start!
GetYourGuide collects and categorises all the world's things to do so you research less and do more. Africa to Oceania and back again, we make it simple for you to find and book an activity that will make your trip — or your day.
Important: You must already have a GetYourGuide Supplier account, click here to learn more...
---
Share a Negotiated Rate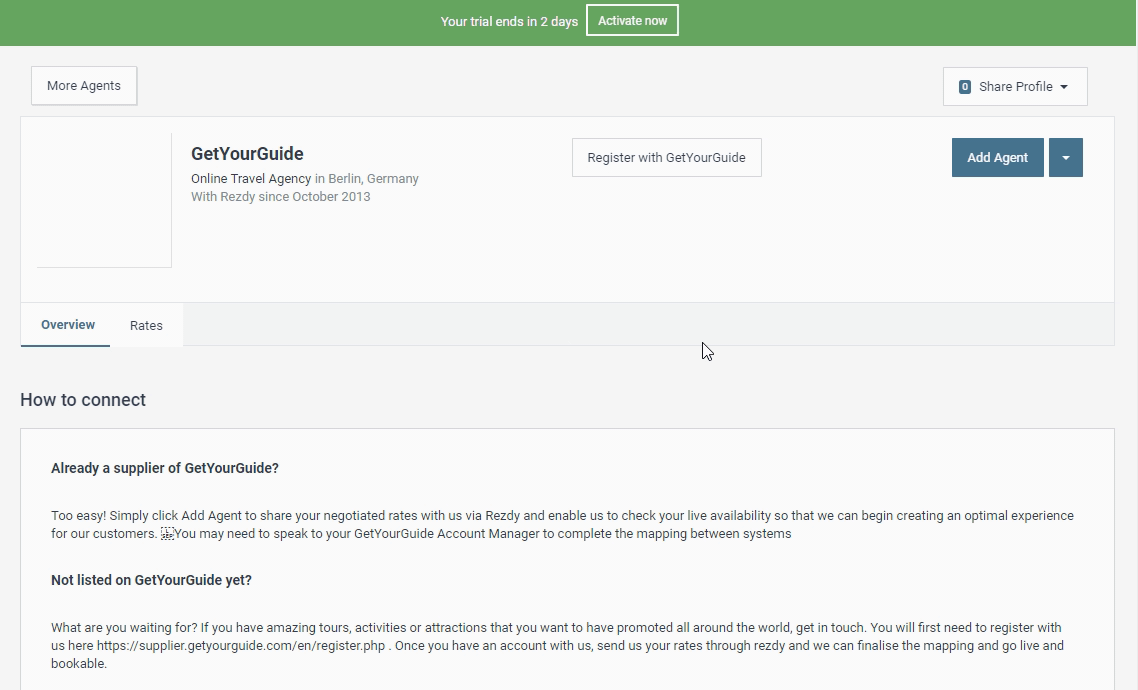 Congratulations! You've sent your rates to GetYourGuide.
Important: you must now contact your GetYourGuide Destination Manager directly to complete the product ID mapping.
---
How to find your product ID's
You can find the Product codes/ID's via the GetYourGuide profile page:
Click Rates
Product codes will be found below each product name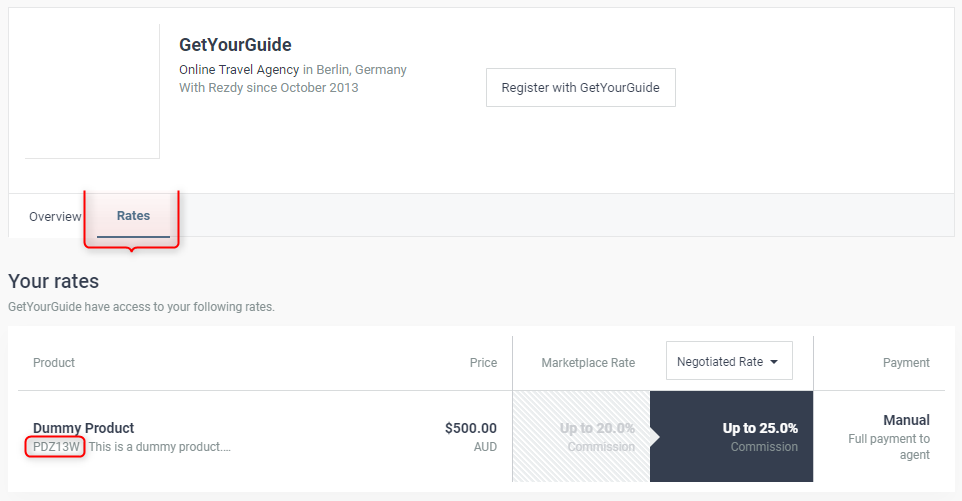 ---
Future changes to product or session structure
Once connected, it is highly recommended that you reach out to your GetYourGuide Destination Manager directly prior to any changes to your product structure. Changing your product structure could possibly break the mapping and cause bookings to fail.

Changes include but not limited to:
Adding/Removing/Updating ticket types (e.g. Adult, Child, Infant, etc.)
Adding/Removing/Updating tour options (e.g. 9AM departure, 2PM departure, etc.)
Updating availability type between Freesale & Limited availability