Calendar Feed: Integrate With Google Calendar or iCal
Follow
Overview
Rezdy provides one-way integration with iCal-compatible calendars, including Google Calendar, Apple iCal, Microsoft Outlook, etc.
---
How to get your calendar feed URL
Click Integrations
Click Third Party Apps
Click View Details for Calendar Feed
Important: The Calendar will only synchronize CONFIRMED and PENDING Orders for the past 7 days and next 60 days.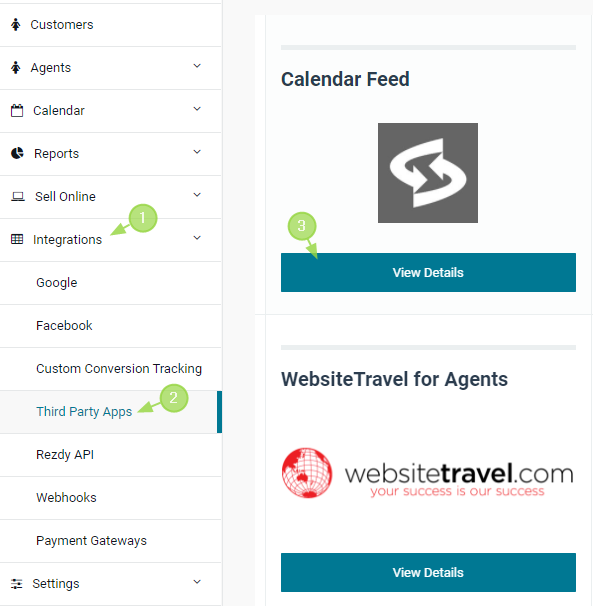 Copy/Paste the URL provided by Rezdy into your calendar software:

---
Google Calendar Instructions
Look to the left hand side, click the + symbol next to Other calendars
Select From URL.
Paste your Rezdy calendar URL in the URL of calendar field.
Click the Add calendar button.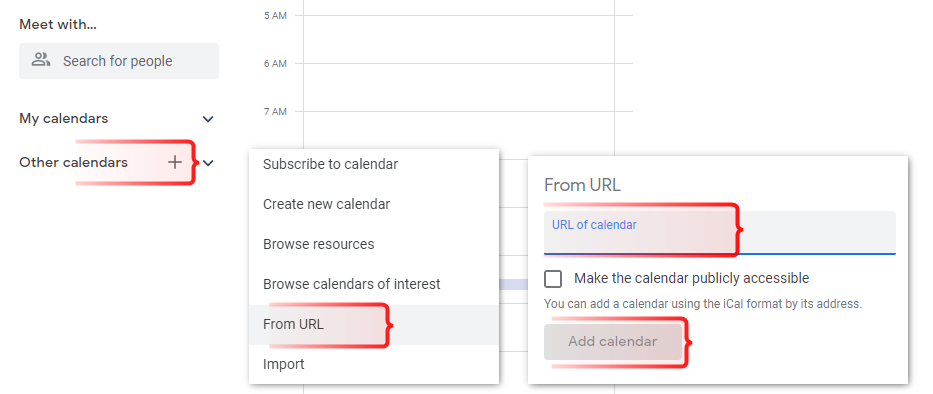 Note: Google calendar is refreshed roughly 24 hours. Therefore, new bookings will not be instantly visible. Google does not provide a manual refresh option.
---
Apple iCal Instructions (iPad & iPhone)
Click Settings
Click Mail, Contacts, Calendars
Under Accounts, click Add Account
Click Other
Click Add Subscribed Calendar
In the Server box, enter the Rezdy Calendar Feed URL
Click Next
Adjust the Description as required, click Save
Ensure you have correctly configured the Fetch New Data settings in order for your Calendar to be updated regularly on your device.
---
Apple Calendar Instructions
Open the Calendar program
From the File menu select New Calendar Subscription
Paste the URL provided by Rezdy then click Subscribe
Change the name and color (optional) and update the Auto-refresh frequency to Every day (important!), then click OK
The events should now appear in your calendar
---
Microsoft Outlook 2007 Instructions
To subscribe to an iCalendar feed using Outlook:
From Tools menu select Account Settings
Click on the Internet Calendars tab
Click the New button
Paste the URL provided by Rezdy then click Add
In the Subscription Options dialog box, you can optionally rename the calendar. Make sure the box is checked in the Update Limit section.
---
---