Recently Released - 22nd December 2021 - Prevent users from overbooking sessions
Follow
As we wrap up another unpredictable year for our industry, both the Product & Engineering teams (and all of Rezdy!) wish a safe and happy holiday season to you, your friends, and your loved ones!
Prevent certain users from overbooking sessions
If you use the scheduling options of a fixed limit per session, you may have noticed the ability to overbook these sessions when creating internal orders. Now you have the option to prevent certain users (like Booking Assistants) from overbooking sessions.
Within each user's profile page, you will find an additional option to tick: Prevent Overbooking.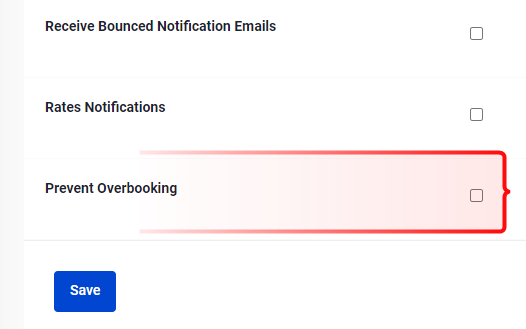 Note: You must have Owner access to enable this option. By default this option is unticked, allowing users to overbook a session.
---
Fixes & Improvements
We fixed an issue with RezdyPay and EUR currency that caused errors when trying to complete the setup.
---
---