Overview
This tab allows you to set SEO titles and descriptions for your products. Additionally, you can enable settings to improve search results and boost your website over your Rezdy booking form.
---
How to configure the SEO settings
Enter an SEO Title.
Enter an

SEO Description.
Tick the

Search Engine Indexing

box

to tell search engines not to index/deindex the Rezdy URL for this product e.g.

https://myrezdyurl.rezdy.com/1234/my-product
Rel Canonical URL: Enter the URL that you would prefer to be ranked for this product e.g.

https://mywebsite.com/my-product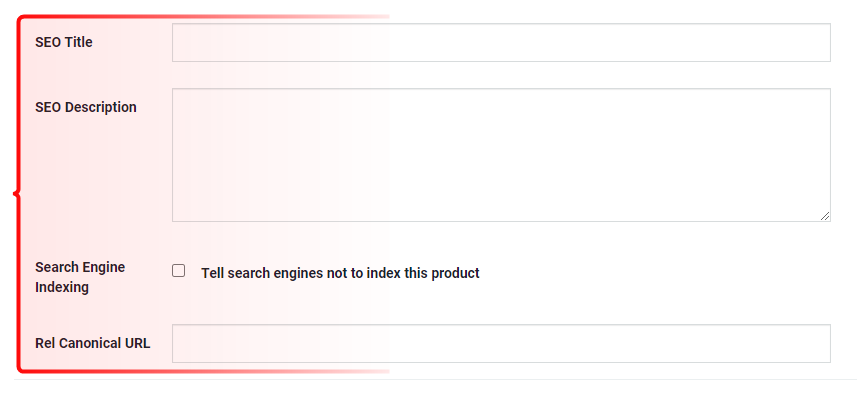 Note: there is no set time for search engines, like Google, to initially rank or index/deindex a website. It is possible for a site to be crawled/indexed within 4 days to 4 weeks. In some cases, it may take longer.
---
---