Product: Booking Info tab
Follow
Overview
The booking info tab allows you to set up fields and questions for your customers to complete upon checkout e.g. contact details, meal preferences, heights/weights and many more.
---
Ask once per order
This tab is used to obtain information about the person who is making the booking, this will include contact and billing information.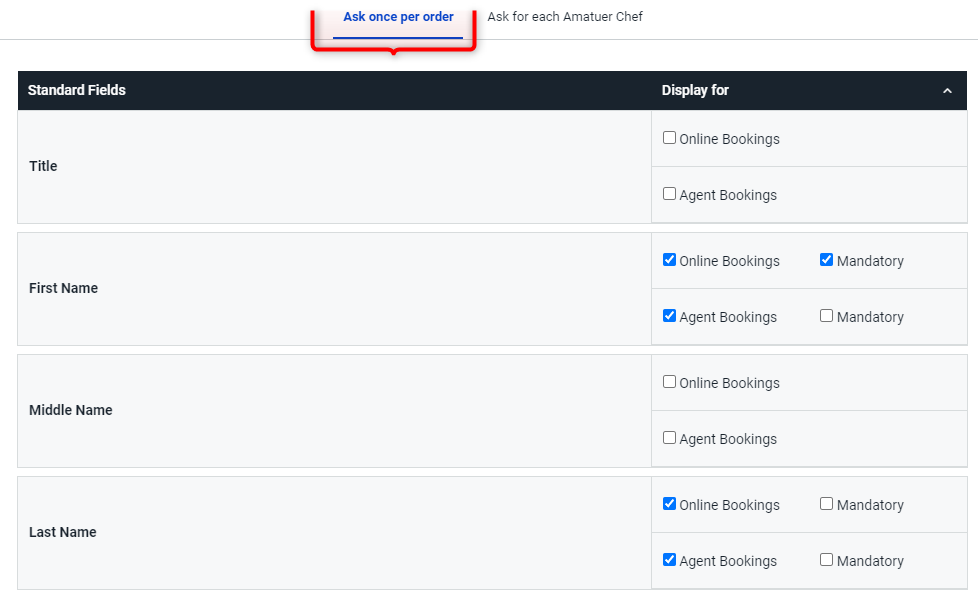 ---
Ask for each Participant
This tab is used to obtain information specific to your participants, including dietary requirements, ages, and any other participant specific information.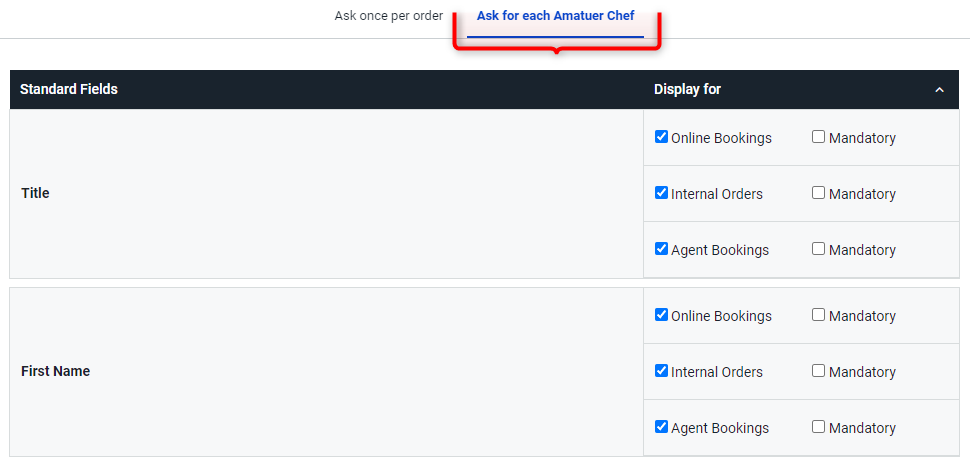 ---
Mandatory: Online Orders & Agent Orders
You also have the option to make certain questions mandatory (to answer), to both your customers and resellers booking through the Marketplace.

Tip: Making too many questions mandatory might make the checkout process difficult for your customers.
---
Custom fields
If you cannot find a default question that suits your business requirements, you can always create your own by using Custom fields. There are several options, below are examples of how they appear online:
Text - allow your customer to provide their own answer

List - allows your customers to choose from several answers that you provide

Checkbox - have your customers check a box as an answer to a question.

Multi-line text - allow your customers to provide an extended answer.

Inline text (read-only) - allows you to create a text header or statement that is read-only.

Multi-Line text (read-only) - Allows you to create a read-only header as well as a body of text.

Hidden Field (read-only) - This value will be visible in reports, but will not appear to customers or staff creating orders.
Internal Orders VS Online Orders
Custom fields also allows you to set if a question will be public, or internal only.
Online Orders: Tick this box if you want the question viewable both internally and publicly
Internal Orders: Only tick this box if you want the question viewable internally online.

---
---