How To Send And View Messages
Follow
Overview
Break the ice! Rezdy allows you to send messages to other users within the Marketplace, allowing you to start a friendly conversation, or, inform existing partners of important business updates.
---
How to enable a user to send and receive messages
By default this option is enabled when adding a new user to your Rezdy account. This option can be found within the New User page: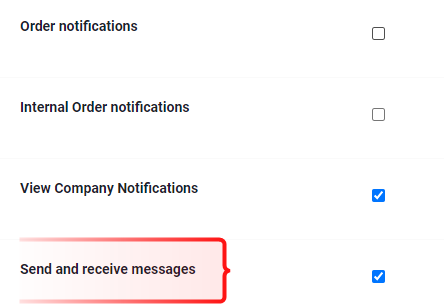 Tip: Only Owner users can add new users or edit the above user permissions.
---
How to send a message to another user in Rezdy
Whether you are an Operator wanting to reach out to a Reseller, or an Operator wanting to resell another Operator's tour; the first step is to find their profile within the Marketplace.
Click Marketplace.
Select Find Agents (or Find Suppliers).
Search for the business name.
Click into their profile page.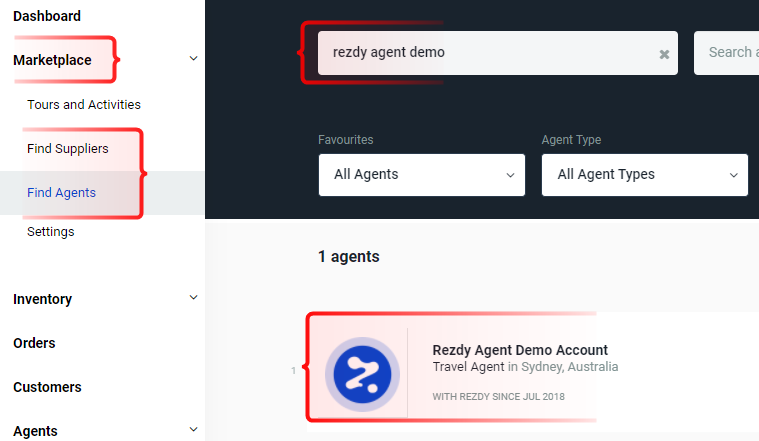 Within their profile page;
Click the Send Message button below the business name.
Within the message window, select a User of the account you wish to contact.

Enter your message and click the Send Message button.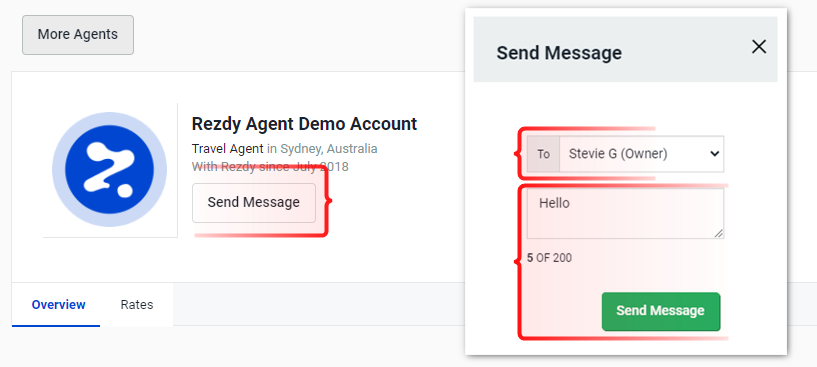 Note: If you do not see a Send Message button within their profile page, your User account may not be enabled to send and receive messages. Please contact the Owner (user) of your Rezdy account.
---
How to view received messages
Within Rezdy (from the Dashboard) look to the top right hand side of the page:
Click the Messages icon.
Select a received message by clicking on it.
Optional: You can also click the See all messages button.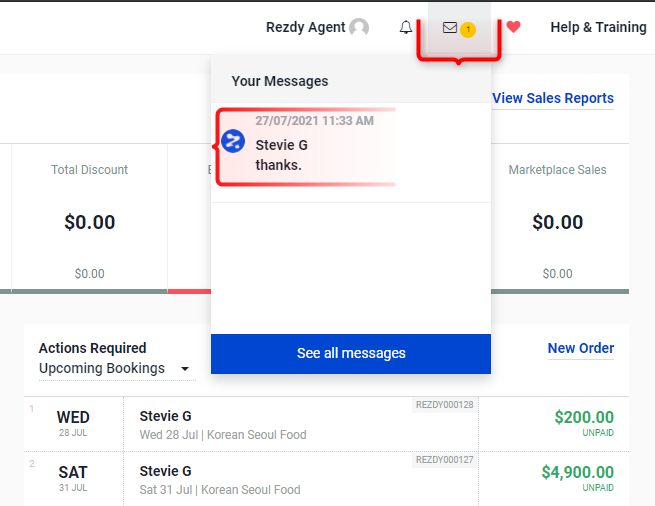 Here you can view the entire message thread and reply.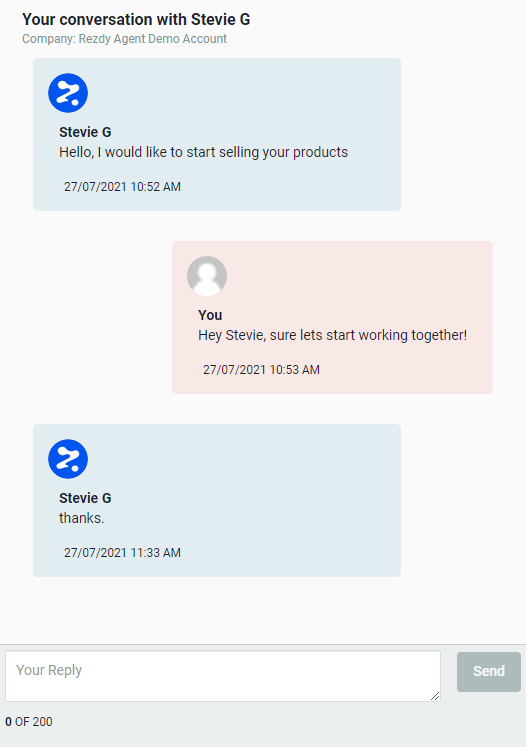 ---
---