How To Find Product Codes in the Rezdy Marketplace for Mapping
Follow
Overview
Your Agent account unlocks a world of commissionable content that you can resell to your customers, creating new revenue opportunities for your agency. We have more than 80,000 products from thousands of suppliers in over 100 countries for you to choose from. From attractions to hot air ballooning, walking tours to whale watching, you'll be sure to find something that your customers will LOVE!
---
How to find product codes in the Marketplace
Login to your Rezdy account
Click Marketplace
Click Find Suppliers
Search by Supplier name and refine your search by adding filter Rate: Negotiated Rates
Tip: Until the Operator grants the Resellers access to their products in Rezdy, Resellers will not be able to connect to the product. If the Reseller finds 'Request Negotiated Rates' in Red next to the Operator profile (when completing the above search), this means access has not been granted as yet. The Reseller will need to Request Negotiated Rate instead, click the button to send a request to the Operator. They will receive your request via email.
Important: If the Reseller has received a Negotiated Rates email from the Rezdy Operator, this means access has already been granted for the products listed in the email.
How to find product codes from Negotiated Rates email
Login to your Rezdy account
Refer back to the Negotiated Rates email and click Products
A window will open to have Supplier name pre-populated in the search field
Refine your search by adding filter Rate: Negotiated Rates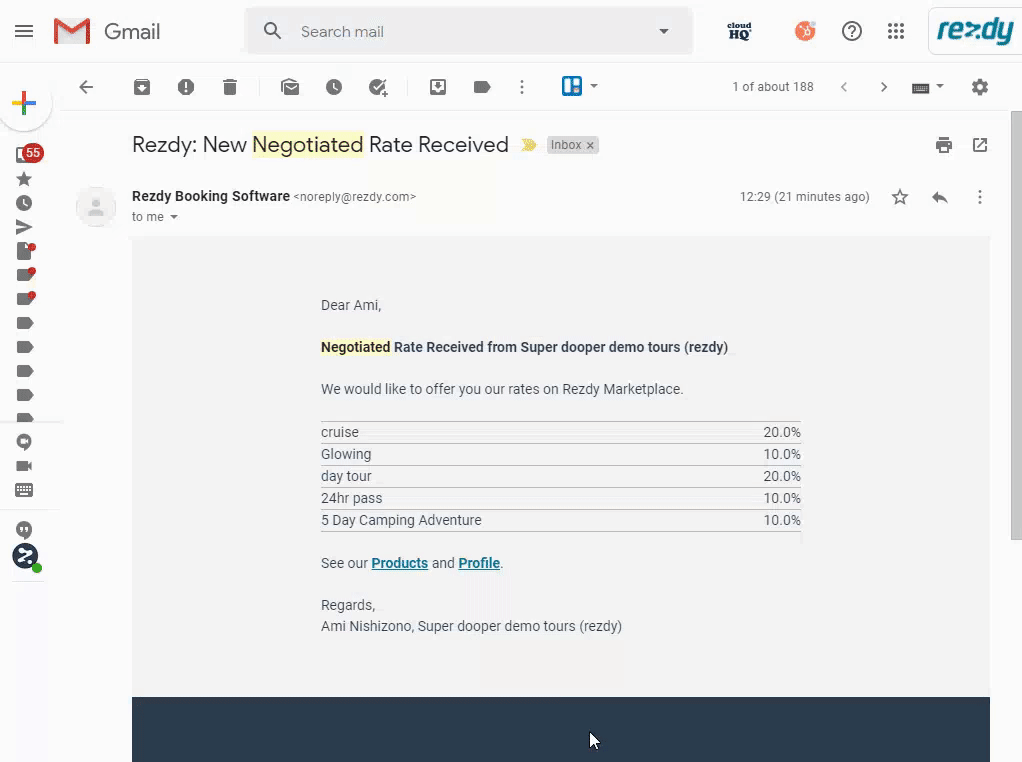 ---
---