Recently Released - 2nd April 2020 - How vouchers can help ease the pain
Follow
Hello from the home office once again! (What day is it again? March is finally over!)
Our engineers and product teams are continuing to work remotely and collaboratively on changes that can help customers deal with the ongoing global situation.
Today we're looking at the different ways to create vouchers (and gift cards), including the latest update which allows customers to issue vouchers in bulk from existing orders attached to sessions.
---
You get one, and you get one. Everyone gets a voucher!
During these unprecedented times updating, re-scheduling, or cancelling sessions and orders has become common place, and while it won't be there forever, there needs to be a way to retain guests for the future. One way in which this can be done is to offer a vouchers to guests.
Rezdy offers 3 different ways to create, or generate, vouchers that can be sent to guests, and below we'll touch on each of them.
---
Using the Voucher page
From the vouchers page vouchers can be created in bulk with a range of configuration settings and redeemed by a guest for a specific amount or the entire price of one of your tours and activities.
Check out our helpful guide to get your started.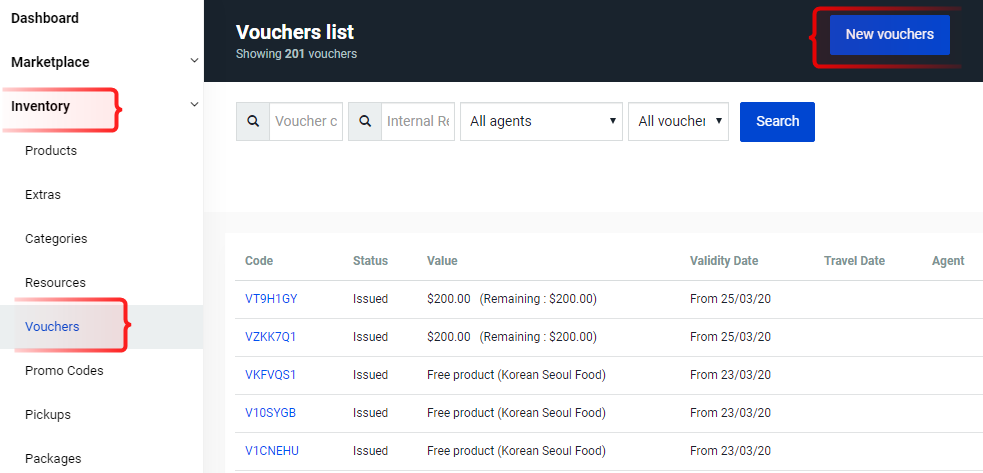 ---
Converting an existing order to a voucher (gift card)
From the order page it's possible to add a duplicate product and use the gift card button to generate the number of vouchers required for the order. Once this has been done the vouchers are able to emailed to the guests directly using the 'Gift Card's' email option.
Start converting those orders into gift cards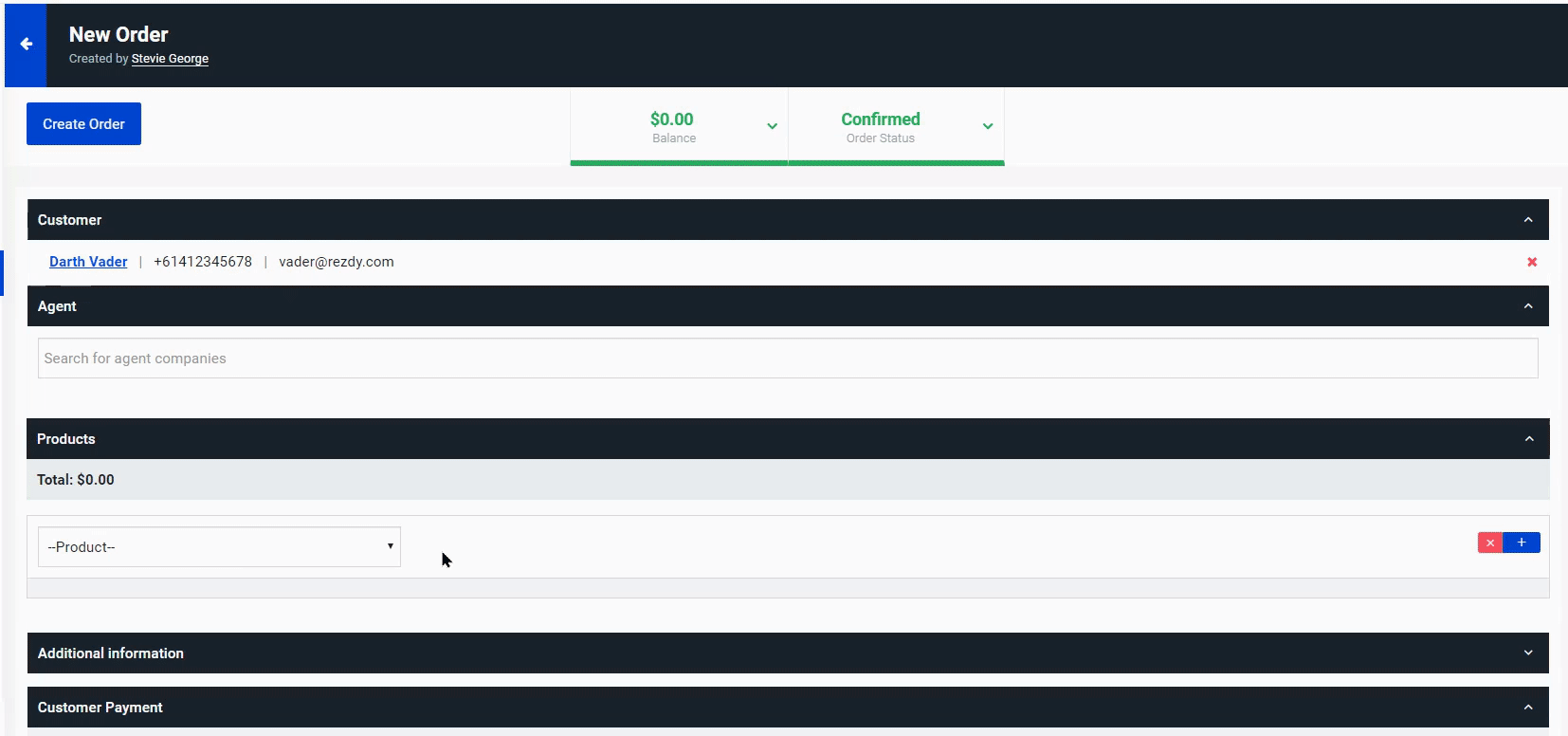 ---
Creating bulk vouchers from the agenda page
From the agenda page we have provided the ability for a customer to create and apply vouchers to a selection of sessions and orders, or to all sessions and orders for that day.
After selecting the relevant sessions and orders an update button will become active, which once clicked will provide a modal/dialogue box where the 'create and apply vouchers' option is available. After applying the action the system will automatically create the vouchers and email them to the guest email address attached to the order.
Need to bulk up on vouchers? Sorted right here!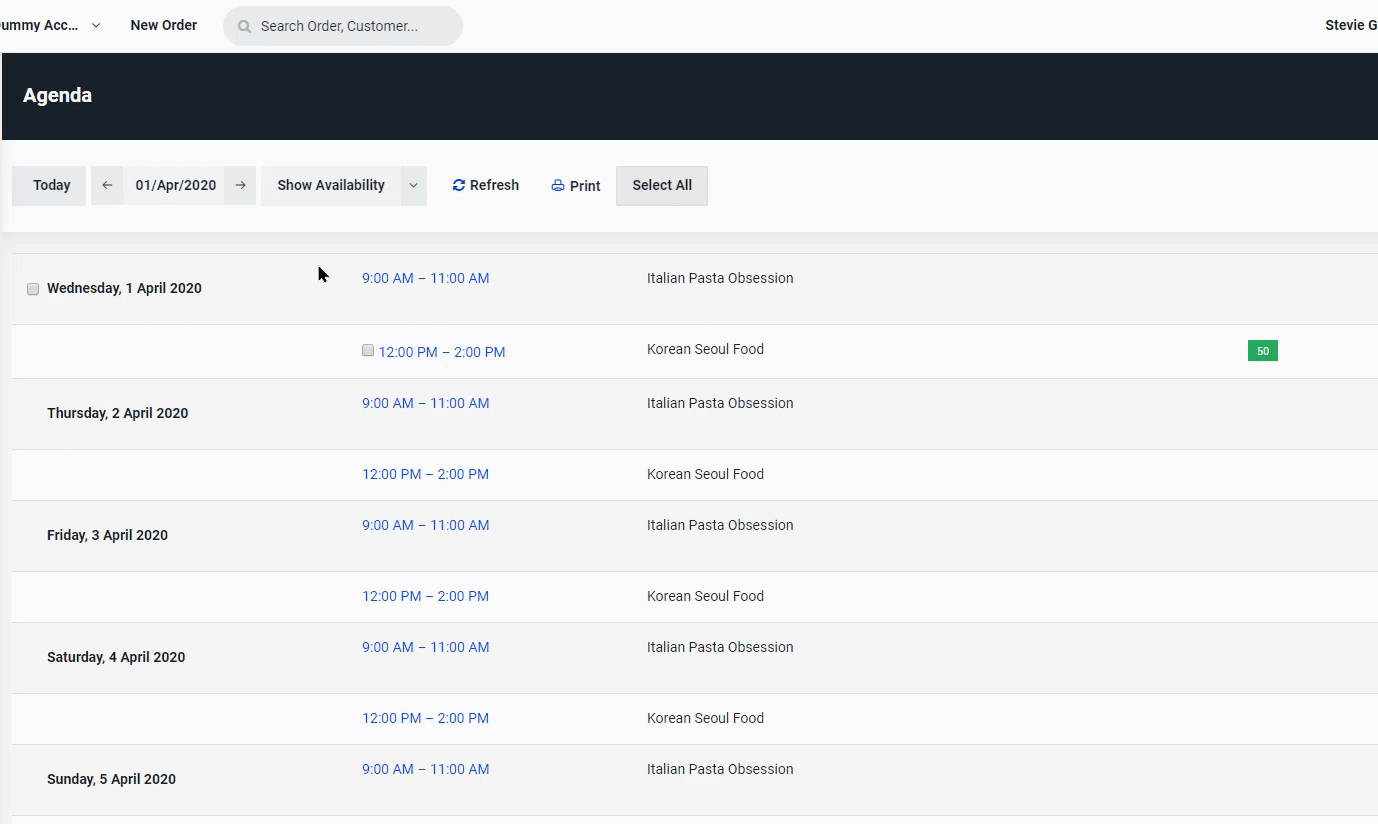 ---
---