How to Import New Products Into My Rezdy Account
Follow
Overview
As a Rezdy Marketplace customer, when connecting your Booking Software to Rezdy to access our Rezdy Marketplace, you may like to add some additional products to your Rezdy account.
If you have not imported your products during onboarding or wish to add new products the current list, please follow the article below on the essential steps to importing your products from your own Booking Software into your Rezdy Account.
Note: Please check with your Booking Software provider to see if the product import is supported for their integration with Rezdy. There are 2 levels of integration - on-demand sync (Login to your Rezdy account to access the Product Import tool to refresh and nominate the products you wish to import) & automated sync (all new products are automatically detected & created in Rezdy). If product import is not supported, please contact Rezdy support for assistance.
---
I have added new products to my booking software, are these automatically added to rezdy?
Your booking software is the 'Source of Truth'. You cannot create a product in Rezdy and expect that it will be updated in your booking software. You must first create the product in your booking software, then you can import the product into Rezdy
Deleting a product in Rezdy will not delete the product in your booking software.
How do I import products into my rezdy account?
Click Inventory
Select Products
Click the Import Product button
Select the Products you wish to import

Tthe 'Imported' column will indicate 'no' if the product has not been imported before

Click Import Products button at the bottom.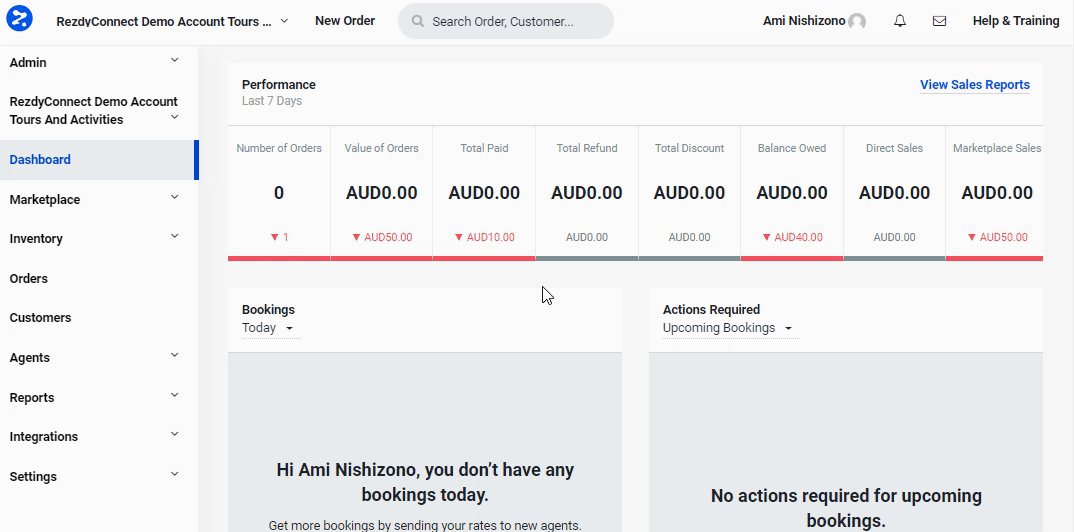 You will be redirected to the Marketplace. If you wish to view the products you have just imported, click on Inventory > products from the left navigation menu.
Note: You will receive an email to advise you if your import was successful/unsuccessful.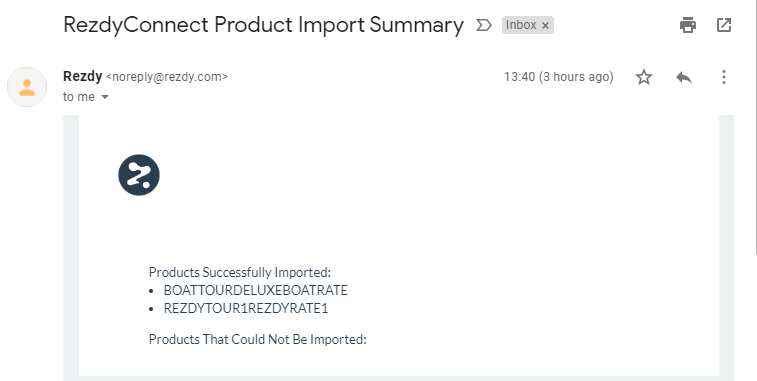 ---
---