Recently Released - 27th March 2020 - Rezdy Help & Training
Follow
Hello from the home office!
If you're like us, you're probably getting used to working at home as the new norm. Rezdy went full remote last week to help contain COVID19 in Sydney, Las Vegas, & Raleigh, and we figured we weren't alone in trying to stay connected and on track. Our product team and engineers are busily finding little quick wins and fixes to bring to you in the coming days/weeks.
In the meantime we'd like to share a little about Rezdy's updated Help & Training content.
---
Rebranded, Refreshed, & Rezdy to continue helping our customers
In Rezdy's ongoing effort to provide helpful and relevant support content to customers we've re-branded the 'Help & Support' site to 'Help & Training' and given it a shiny new coat of paint and re-designed it to make it easier to find content when, and as, you need it.
The Help & Training site is split between 'Operators' & 'Resellers' with relevant topics available below. At the bottom there is also featured articles and links to our Product Feedback Portal, Recently Released, and Developer Portal.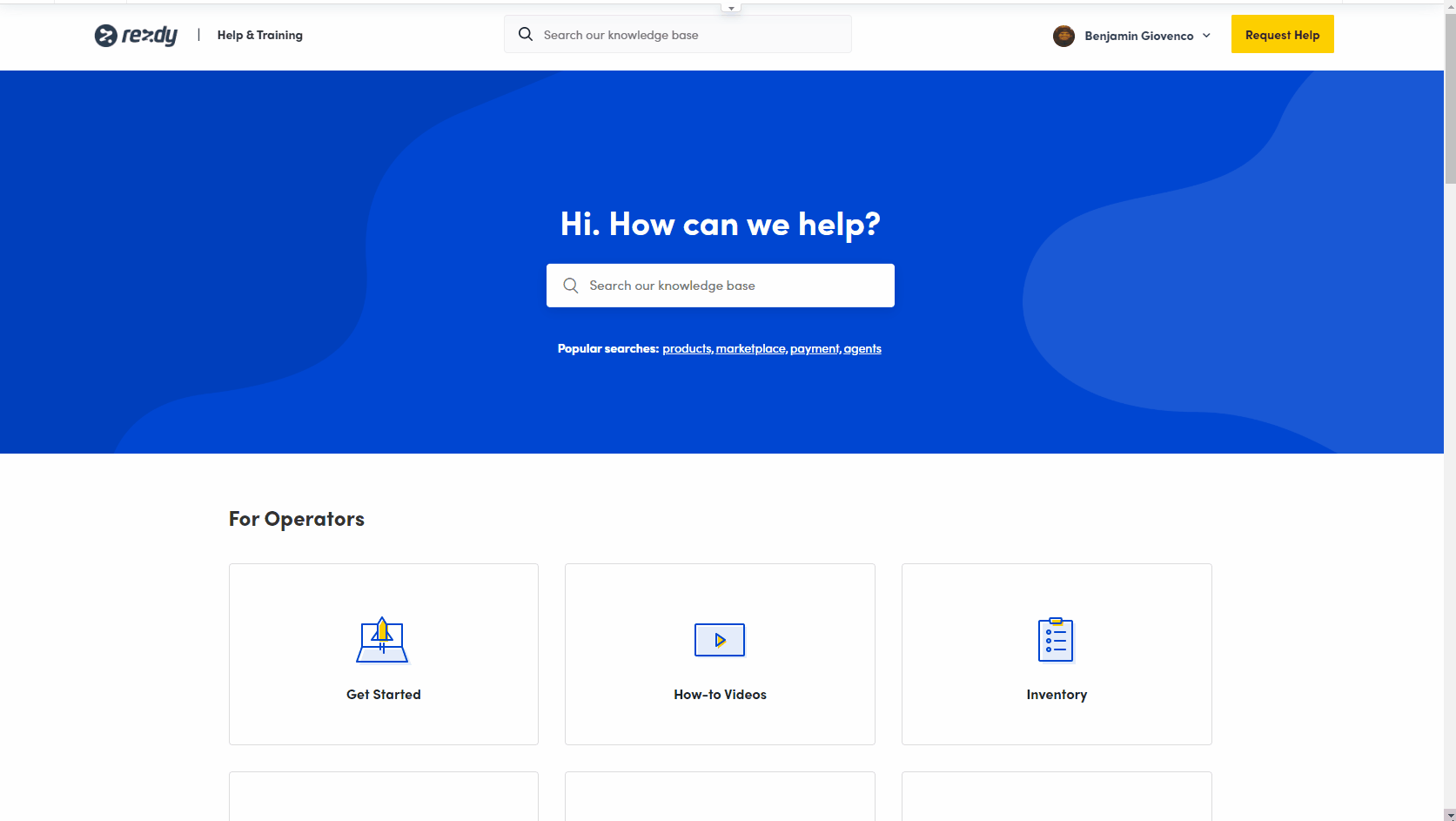 ---
Need help with something in app? It's only a click away!
Help is never far away in app and can be found in two locations.
Help & Support Side Bar (available to all user roles)
Found in the top right corner of the Rezdy application. A click will expose the side bar with contextual help available on each page, a search box to search article content found on the 'Help & Training' site, and further links to request help, check a support ticket status, access the Help & Training site, book in for a webinar sessions, and submit feedback/ideas on the product feedback portal.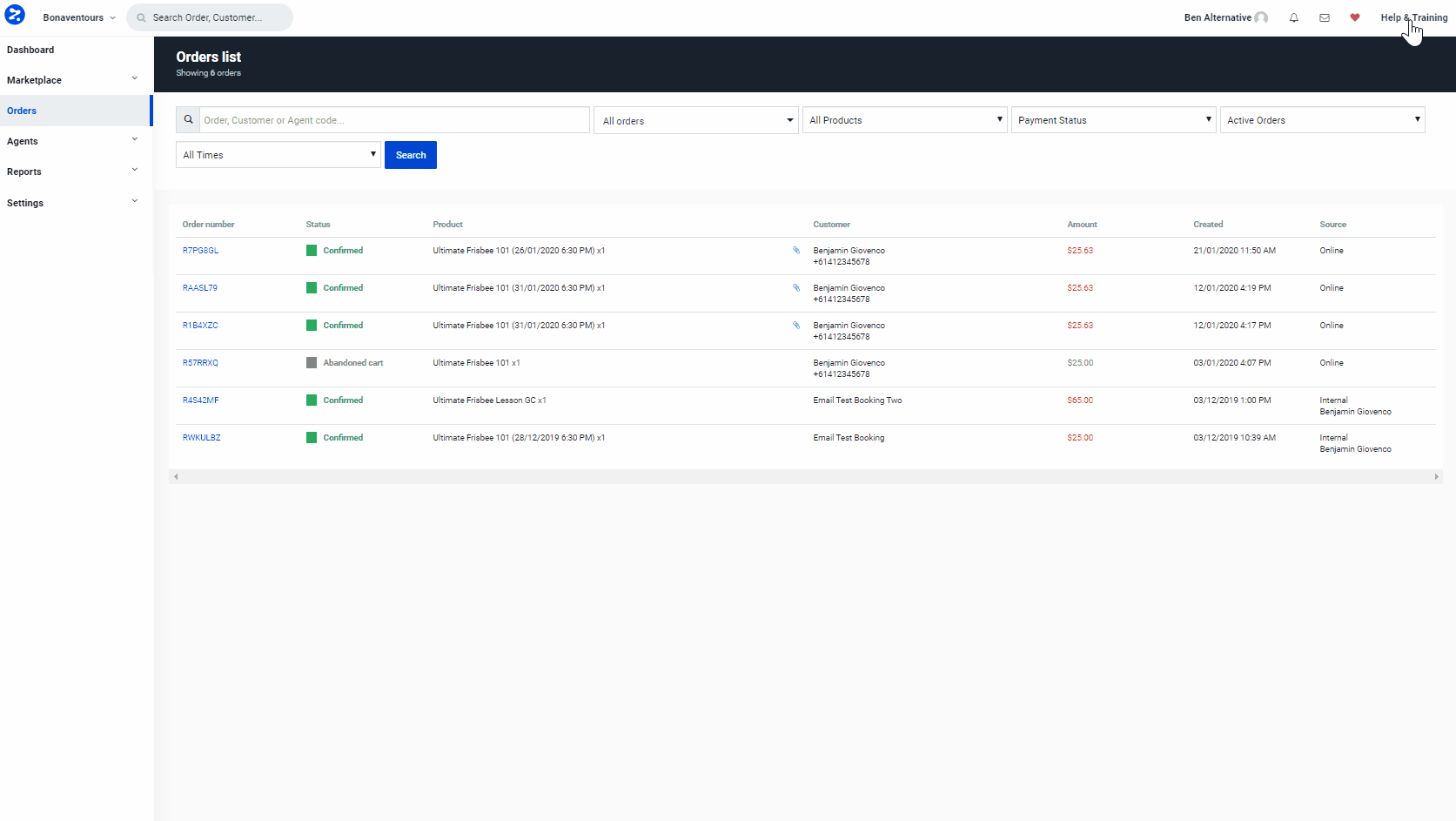 Help Launcher (viewable by Owner's only)
Found in the bottom right of the screen for Owner's acts as an overlay ontop of the application. Once clicked it exposes a menu with a range of options:
Resources & Tools (durving COVID19): Annoucements about Rezdy's #together4tousim content
Checklist: A checklist to help new customers to understand what is required to be done to get them to a state ready to take online bookings
Guides: A series of step by step guides to help customers with creating content within the application
Recently Released: Announcements about new features, changes, and fixes about Rezdy's products (i.e. what you're reading right now!)
Product Feedback: A section dedicated to what product is currently considering, working on, and released. This also allows you to vote and add feedback to features listed
Help & Training: A section dedicated to searching for content available on our Help & Training site. Articles will be displayed right in the Help Launcher rather than customers navigating away
Contact Us: Gives you a choice to raise a new request or visit the Help & Training page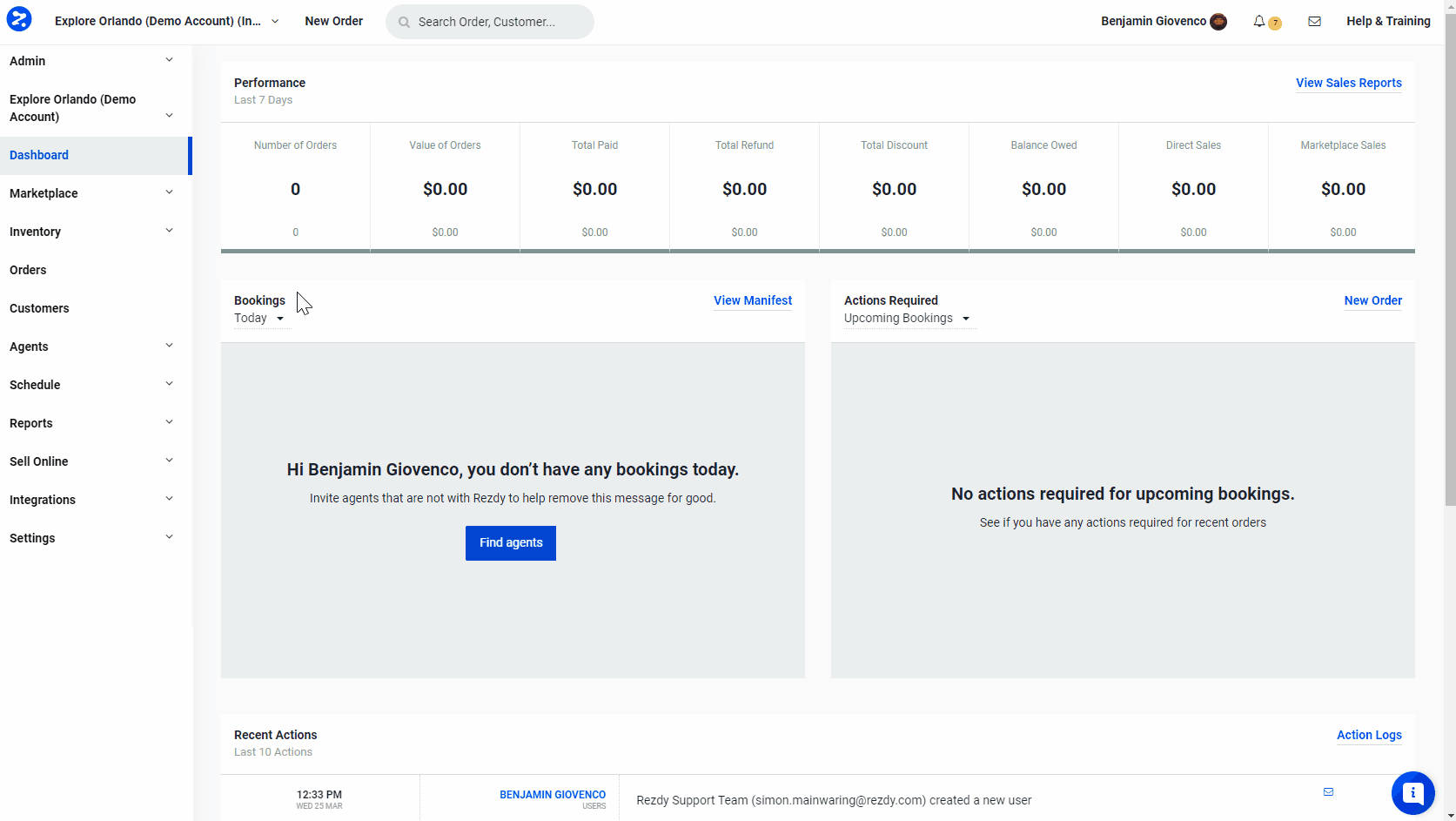 ---
Fixes & Improvements
Fixed a Google Chrome bug which looped the user back to the product list after clicking booking button from a booking widget
Fixed special characters incorrectly displaying in the view sent email feature
Fixed Euro currency decimal place support for Valitor payment gateway
Fixed an error effecting some agent booking forms when trying to book a supplier product
Fixed supplier manual payment options displaying on agent payment request
Fixed overbooking issue with Get Your Guide
Fixed pagination issue with RezdyConnect
---
---