How To Check My Availability
Follow
Overview
As a Rezdy Marketplace customer, when connecting your Booking Software to Rezdy to access our Rezdy Marketplace, you may want to check what kind of availability is accessible by these Resellers.
---
Where to Check the Price & Availability for My Product
For operators who are connecting their own Booking Software to utilise Rezdy's Marketplace, there are a few things to note regarding inventory management:
Your booking software is the 'Source of Truth'. Any availability or price changes should continue to be maintained in your own Booking Software and RezdyConnect will extract this information from your system at least once a day
RezdyConnect will extract Availability and Price information from your booking software at the default time of midnight local time based on your account location. For example, if your account location as set in Rezdy is United States/New York, we will extract availability & price information at Midnight EST daily
RezdyConnect will extract up to 6 months of Availability and Price information during this time
How Do I Adjust the Default Setting of Availability & Price Extraction
Please feel free to create a Support Ticket with your preference and we will be happy to assist
Rezdy will require the time of the day and/or how many months of data you require Rezdy to extract the data
How Do I Refresh the Availability & Price Connection Between My Booking Software and Rezdy?
To trigger an ad-hoc refresh of your Availability and Price data into Rezdy at any time, here are some steps to assist you:
Click Inventory
Click My Products
Select your Product
Select Scheduling
Click Start batch refresh now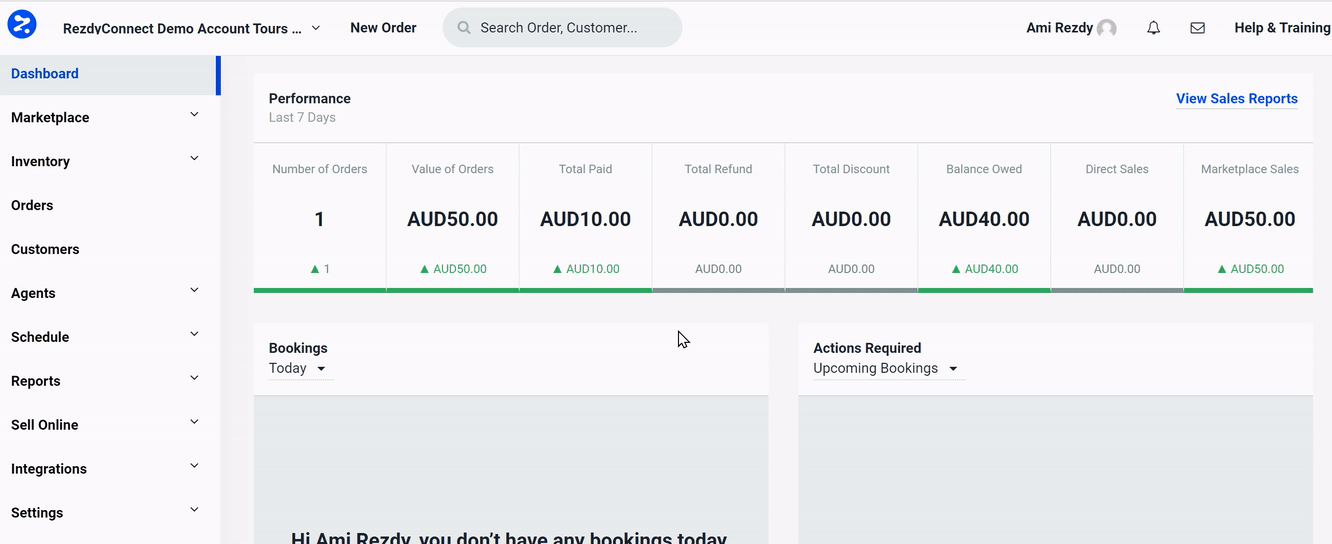 How Do I Refresh Availability and Price for All of My Products?
Please create a Support Ticket with your account details and our support team will be more than happy to trigger a refresh at the account level.
Note: Once the batched refresh is complete, you will be informed by email should there be any issues with the data retrieval.
---
---