Get Started #2: Make Your Products Available By Creating Sessions
Follow
Overview
This article will guide you through the essential steps to get your availability and schedule for your newly created product ready for bookings.
---
Create sessions to make your products available
Click Schedule
Select Calendar
Click New Session
Create a Session
From the drop-down list, select a Product
Enter the start and end of your Next Available Session Date and Time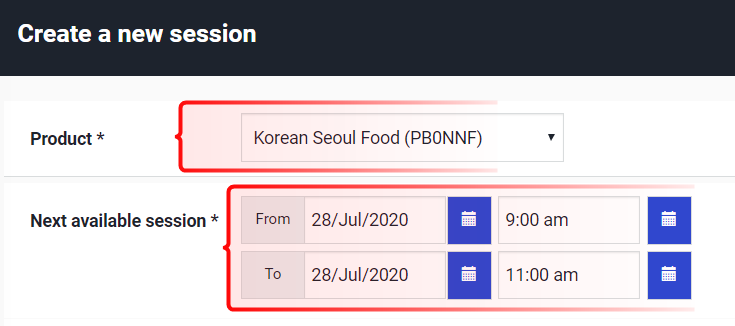 Tip: Fixed dates and time must be set on one of your products as a scheduling option for sessions to be created in the calendar. If sessions cannot be created they most likely have Any date - Accept enquiries for any date or Date not required for booking set up. Click here to learn more.
Optional: Ticking the All Day box will create all day sessions i.e. 12:00 am to 11:59 pm

Give it a go yourself, click here to go straight to your Calendar and make your products available for bookings!
NEXT STEPS
---
Get Started #3: Set Up a Payment Gateway to Get Paid.
This article will walk-through how to set up manual and automated payments - get paid from your bookings!
---
---