How To Add Rezdy Booking Widgets to Squarespace
Follow
Overview
Rezdy booking widgets come with a basic HTML snippet. All that is required from you is to copy and paste this snippet into Squarespace.
Note: Need integration help? we have a team of experts just waiting to assist you, click here to reach out to our team.
---
Add rezdy booking widgets to Squarespace
Generating the HTML Snippet in Rezdy
Click Sell Online
Choose Widgets
Select the Type of Widget. We have a booking widget to suit all website layouts. For more information on all widgets, click here
Click the Copy to Clipboard button to copy the HTML snippet.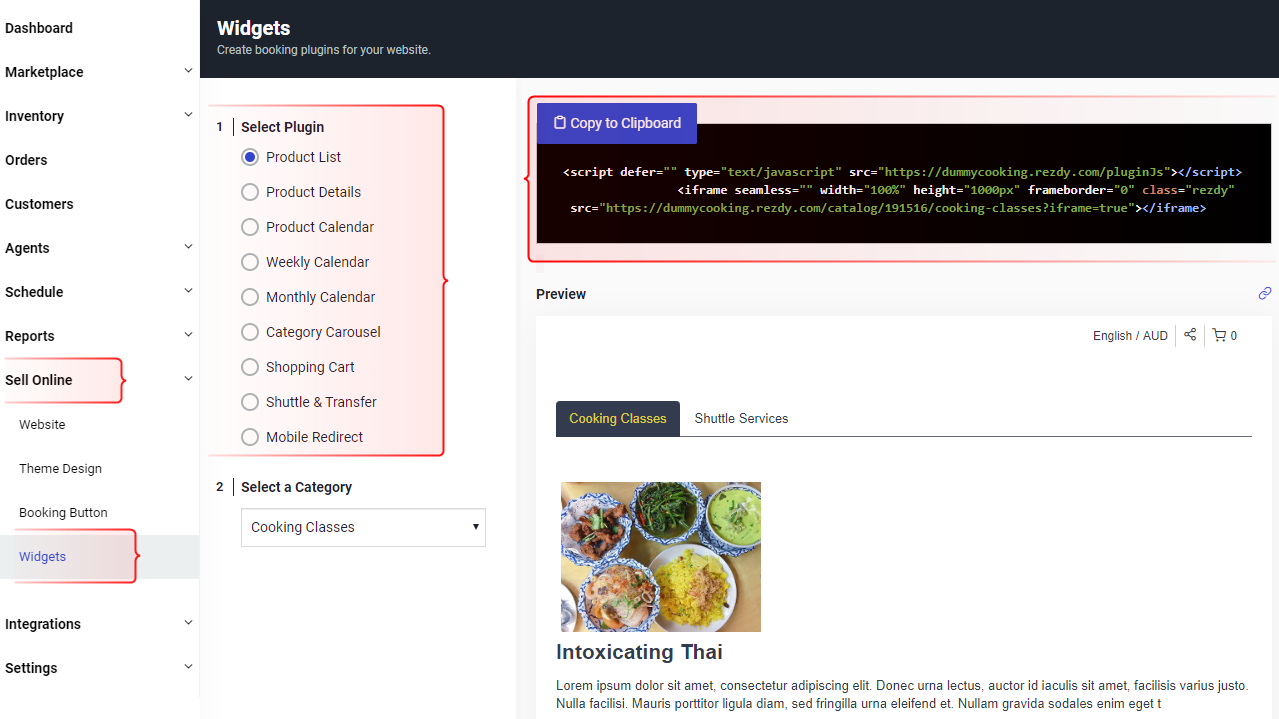 Tip: If you want to integrate a simple Book Now button and learn how to style it to match your website, click here to learn more.
---
Embedding code into Squarespace
You can use code blocks to add custom code to a page, blog post, sidebar, footer, or other content area. We strongly recommend that you consult their knowledge-base for more information on code blocks
To add a Code Block:
Edit a page or post, click an insert point
Select Code from the menu
Add your code in the text box, ensure you have HTML selected
Click Apply to save your changes.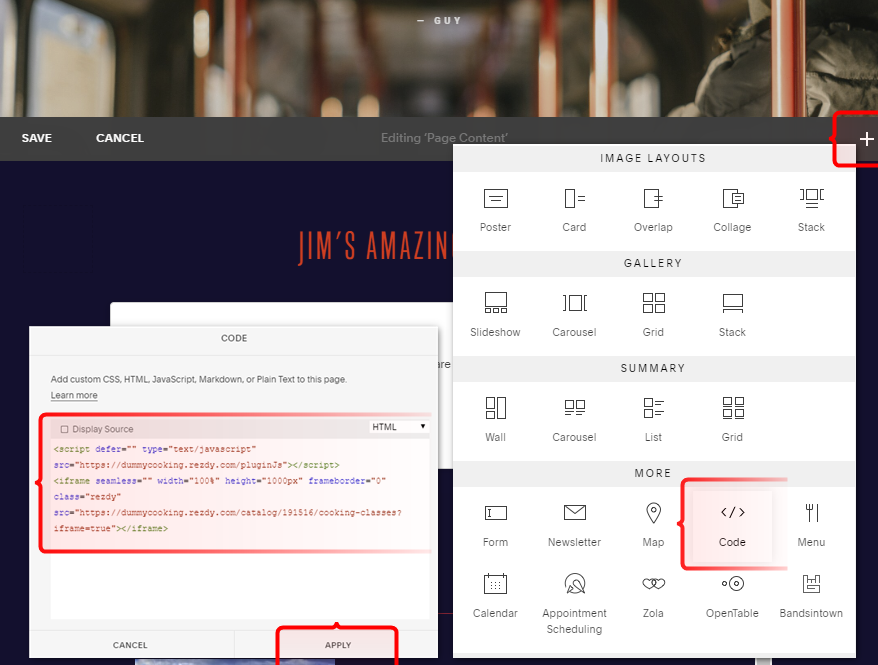 ---
---