Change your prices to be inclusive or exclusive of tax
Follow
Overview
Learn how to set up an inclusive or exclusive tax to your product prices.
Inclusive Tax
This type of tax will not be applied on top of product prices, but the tax amount will be visible in the Order Summary online and invoices.
---
How to create an inclusive tax
Click Settings
Click Taxes and Fees
Click New tax or fee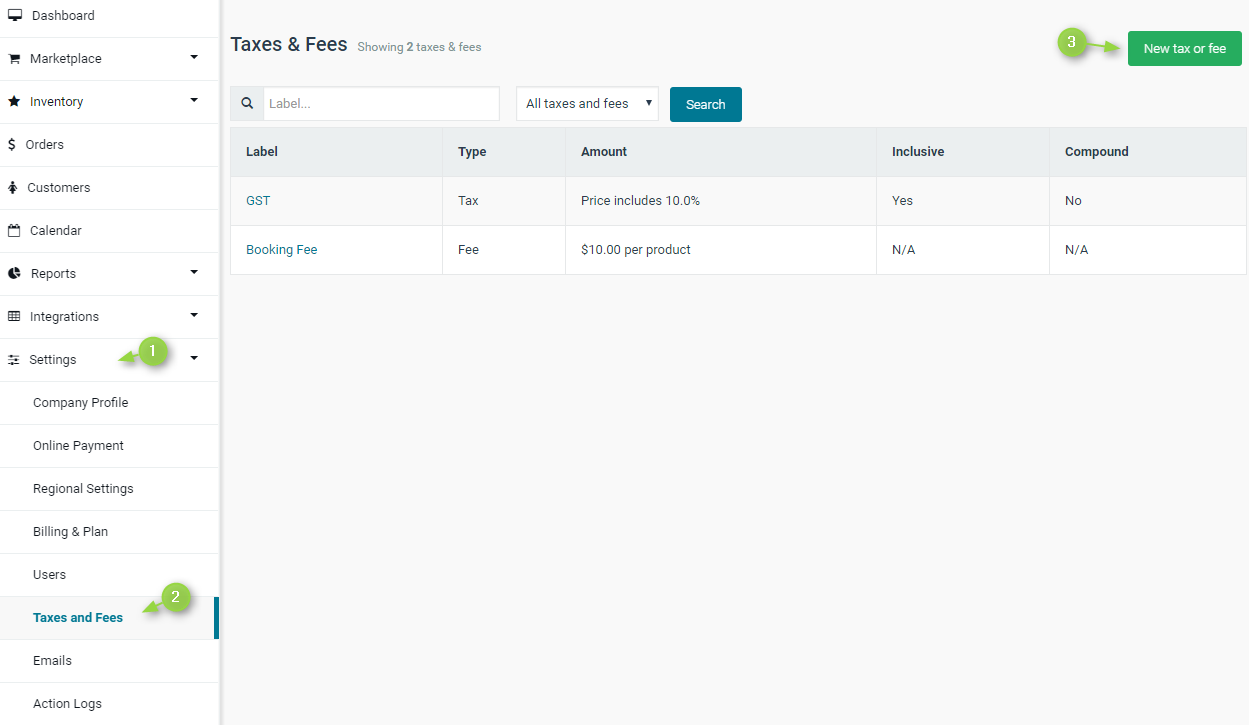 From within the New Tax or Fee screen
Enter a Label for the new Tax
Select Tax
Enter the Percentage
Tick the Prices Inclusive box
Click Create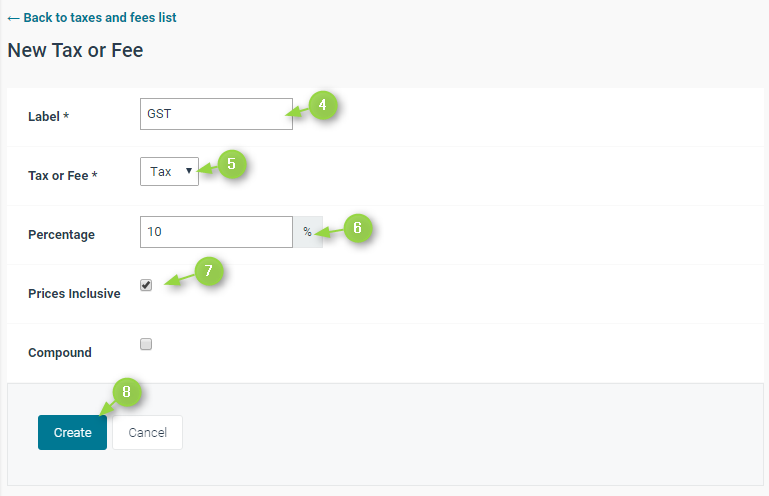 ---
How to enable a tax on your products
From within a Product's setup page:
Click the Taxes and Fees tab
Tick the tax you want enabled
Click Save product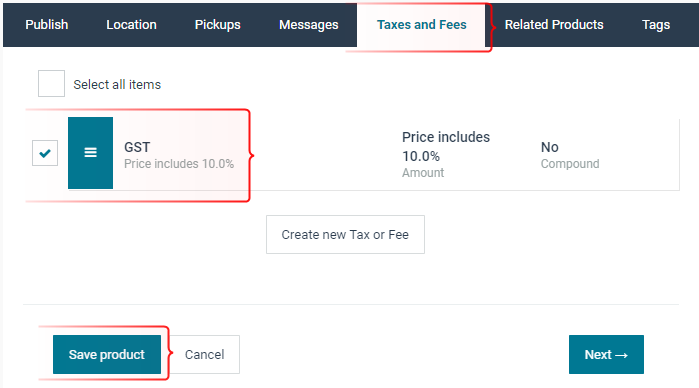 Exclusive Tax
This type of tax will be applied on top of the Product price.
---
How to set up an exclusive tax
Click Settings
Click Taxes and Fees
Click New tax or fee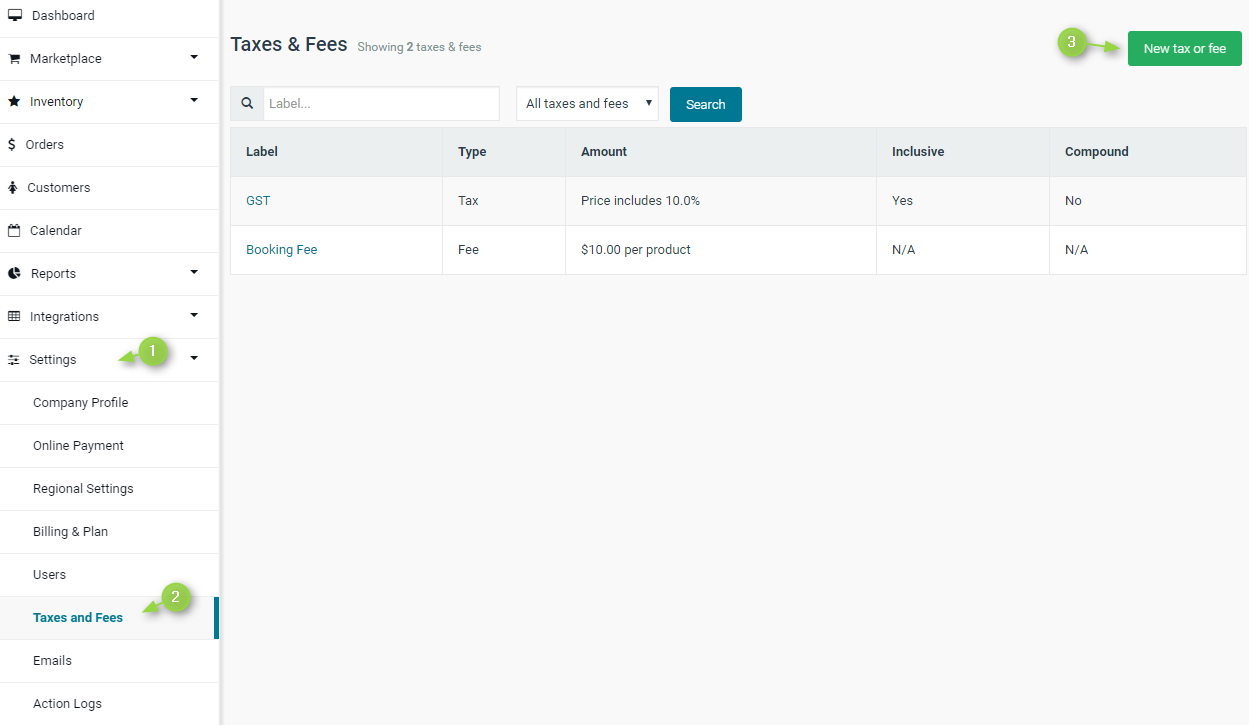 From within the New Tax or Fee screen
Enter a Label for the new Tax
Select Tax
Enter the Percentage
Do Not tick the Prices Inclusive box
Compound: Should this tax compound on other taxes. A compound tax applies on top of other taxes that precede it. You can select the order in which tax and fees apply when setting up each product. In any case, a tax applies on top of all fees that precede it.
Click Create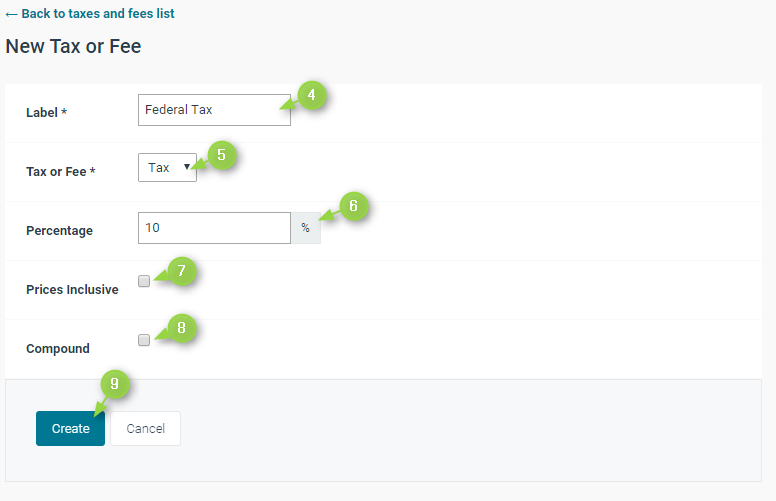 ---