How to Update the Status of an Order
Follow
Overview
This article will walk you through updating the status of an Order, and optionally sending an email to the customer alerting them to any changes.
Tip: Click here if you want to learn more about each of the Order statuses.
---
Updating the Status of an Order
Click Orders
Click an Order number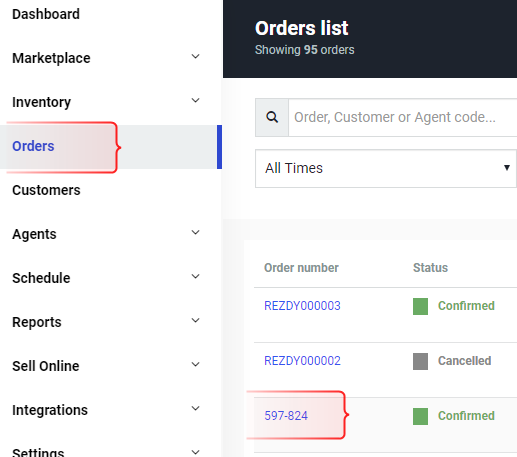 Within the Order, click the current status located at the top
Select another status
Click the Save Order button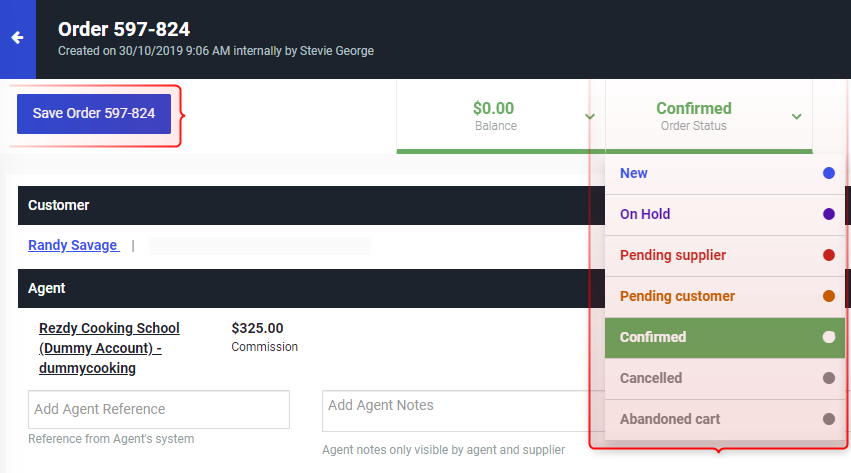 Note: All changes and updates to a customer order will not automatically send an email to your customer alerting them of these changes. Keep scrolling to see how to manually send an email to the customer.
---
Optional: Send an email to the Customer
Within an Order, click Email
Select one of the emails, and click send now. For example, to alert the Customer of a status change to their Order, send the Order Details email.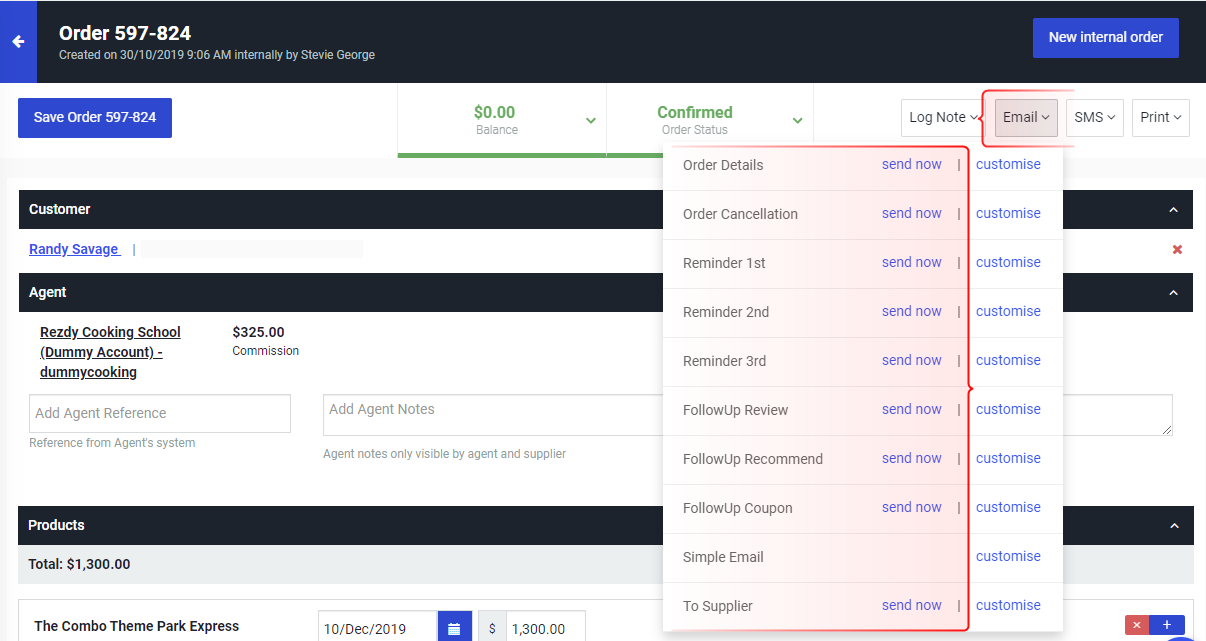 Important: Ensure you save the order first before triggering any of the emails, this way the Customer will see any changes you've made to the order.
---
---