What is an Affiliate tracking link?
Follow
Overview
The Affiliate tracking link is the easiest and quickest way to get instant online bookings from Agents. No setup required, simply send the link to your Agent, and they can promote this on their website, emails, or onsite as a QR code.
All bookings made via your affiliate link will attributed to the agent, allowing you to track commissions and create invoices.
Note: All bookings made via your affiliate link are considered online, and will count towards your monthly online booking quota. Click here to learn more
---
How to find the agent affiliate tracking link
Click Agents
Click My Agents
Click the Agent's name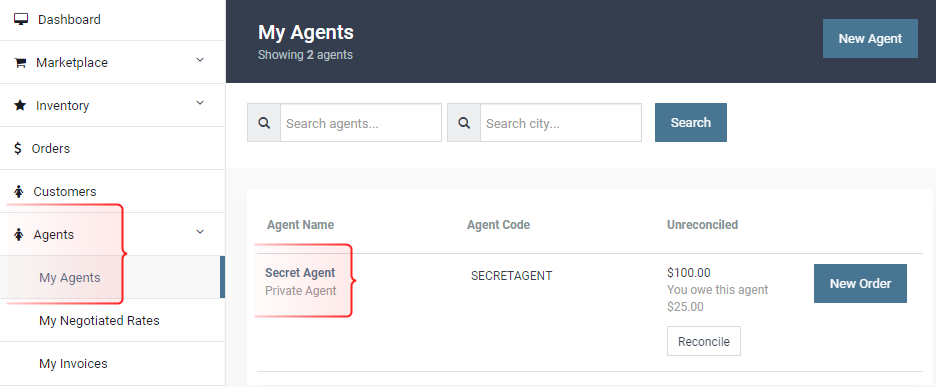 within the agent page:
Scroll down, the Affiliate tracking link is found below the Payment Details section
Copy this link and send to your agent with instructions to embed this URL on their website behind a button, or a simple link.

Note: A tracking cookie will be stored in the customer's browser when the affiliate link is clicked. This cookie has a lifespan of 6 months. Clearing cookies will disable the tracking.
---
How do affiliate links work?
The way any affiliate tracking link works (whether in Rezdy or any other system) is;
Agent (or reseller) places a link to your products on their site > Consumer visits agents website and clicks on your products > cookie is stored on their browser (this is where the referral tracking link kicks in).
Once the cookie is stored, the consumer then has 2 options on making a booking;

making a booking immediately with the agent, or

search for the supplier and make a booking direct.

Whether the booking is made on the agent's website or directly on the supplier's website, the booking will associate the agent's tracking code as this is where the consumer originally found the products to book.
Note: Cookies for affiliate links are universally stored for up to 1 year. Within Rezdy we only store the cookie for 6 months at a time.
---