Overview
Let us take care of building and maintaining your website, leaving you to dedicate your time and money where it really matters; your guests' experience.
Our free website is built and designed to maximise online booking conversions, it also comes free with:
SSL included, renewed automatically
Website Application Firewall (WAF)
DDoS protection
Full mobile & device optimisation
Content Delivery Network (CDN) - which basically means your website is hosted on multiple servers across the globe, and depending on where your customer is geographically, that customer will be connected to the server closest to them, meaning a fast loading website!
---
What Do I Need to Get Started?
There is no setup required, as you update your Rezdy account with products, photos, descriptions and business details; you are essentially setting up and building your free website. The only thing you need is a domain.
There are several domain providers out there, and a domain can be purchased for as low as $10, here a few to get you started:
Note: If you have a domain already or you need further assistance getting started; please reach out to our Customer Success team by clicking here.
---
Configure General Website Settings
Domain name: Optional - enter the name of your domain. This can be left blank.
Google Analytics Tracking code: Optional - Enter your Google Analytics Universal Code in UA-XXXXXX format.

Color (Theme): Select a color theme that closely matches your business branding.
Banner Headline: Enter a banner headline, this information is displayed within the banner photo section.
Welcome text: Enter welcome text, this information is displayed below your business name.
Product to be featured on homepage: Select a featured product. This product will be displayed on the homepage, and will also be the main BOOK NOW button.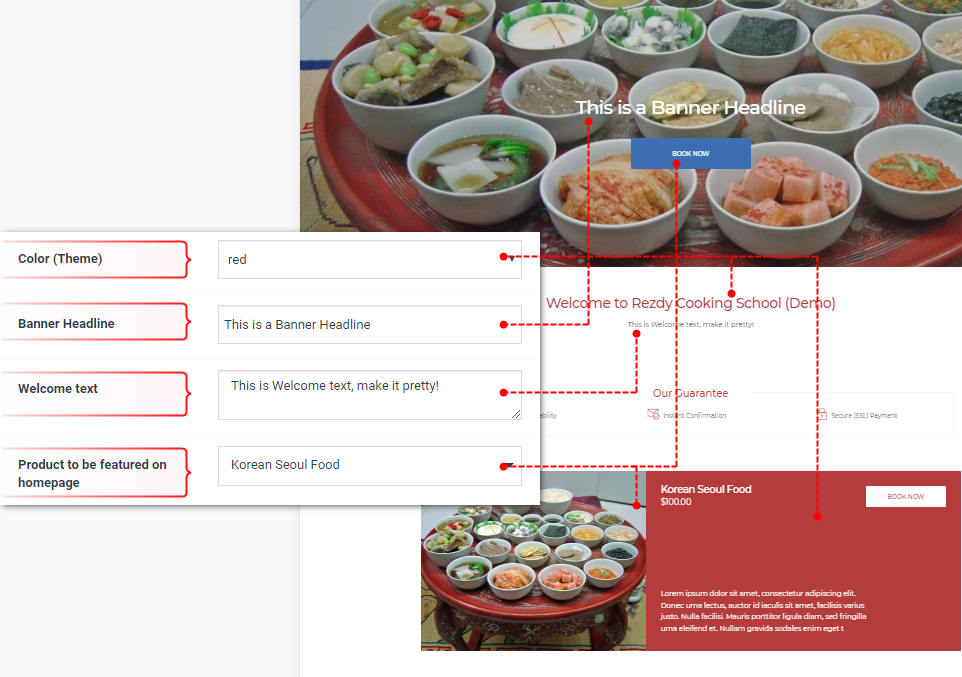 ---
Configure SEO Settings
Homepage SEO Title: Title tags should be 50-60 characters long, including spaces. Put your most important keywords first in your title tag, with your least important words coming last.
Homepage SEO Description: Enter a summary that best describes your business, between 155 to 160 characters or less. Search engines show it in search results when the meta description also includes the keywords being searched.
Google Ownership Verification Code: Optional - Enter a verification code generated by Google to claim ownership of a website.
Bing Ownership Verification Code: Optional - Enter a verification code generated by Bing to claim ownership of a website.
Lastly, click Save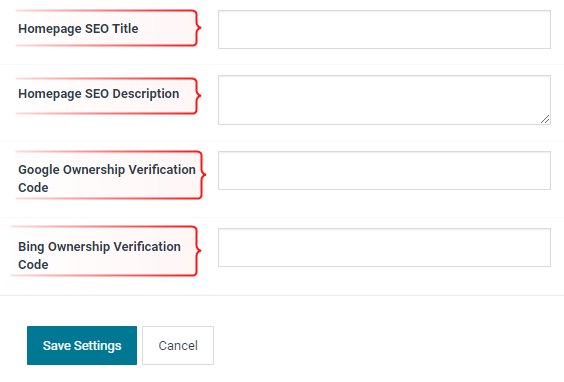 ---
Update the About page
Click Settings
Click Edit My Profile
Update Company Description
Upload a Company Logo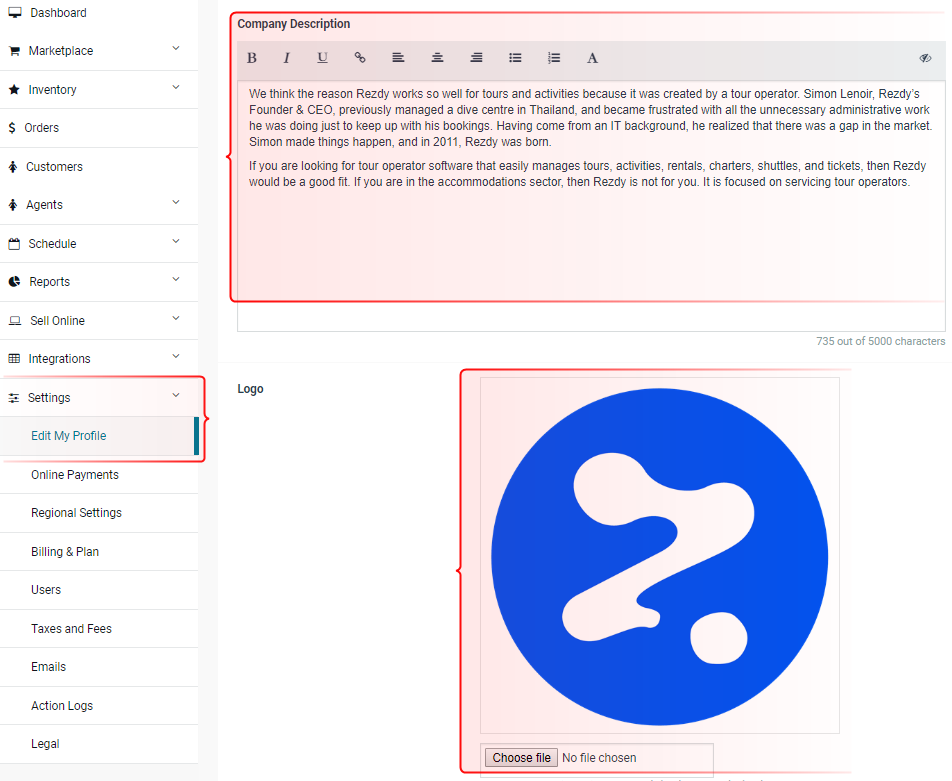 Online, this information is presented to your Customers: