Rezdy's Free One-click Website
Follow
Overview
Let us take care of building and maintaining your website, so you can stay focused on your customers. Our free, ready-to-go website has been designed and built to help you convert online visitors into customers.
Secure certificate using TSL 1.2 (renewed automatically).
Website Application Firewall (WAF).
DDoS protection.
Full mobile & device optimization.
Content Delivery Network (CDN) - this means your website is hosted on multiple servers across the globe, and depending on where your customer is geographical; that customer will be connected to the server closest to them, meaning a fast loading website.
---
Activating your free website
Click Sell Online
Click Website
Click Activate now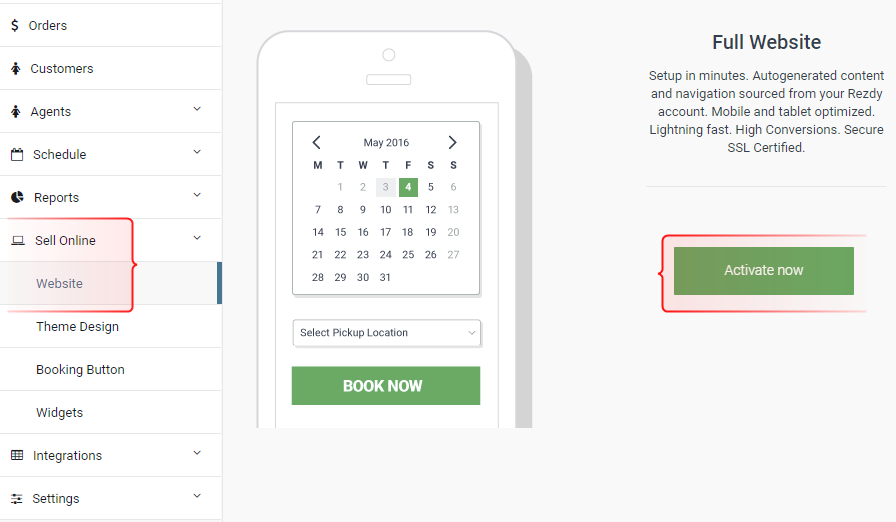 Tip: you can click the Preview button, located at the top, at any time to see a preview of your free website and to get your ready-to-use website URL.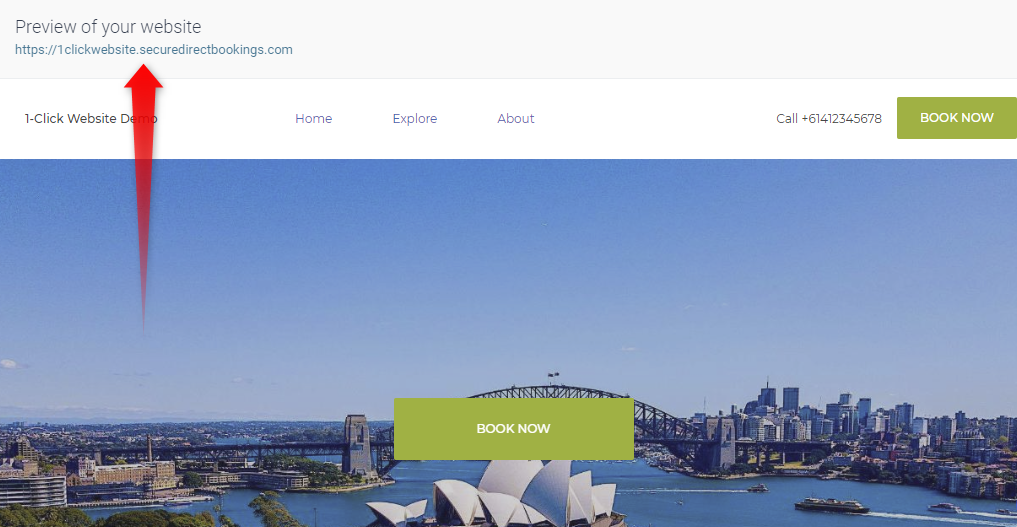 ---
Configure General Website Settings
Domain name: Optional - enter the name of your domain. This can be left blank.
Google Analytics Tracking code: Optional - Enter your Google Analytics Universal Code in UA-XXXXXX format.
Color (Theme): Select a color theme that closely matches your business branding. This Colour setting also changes your booking button and font colour.
Banner Headline: Enter a banner headline, this information is displayed within the banner photo section.
Welcome text: Enter welcome text, this information is displayed below your business name.
Product to be featured on homepage: Select a featured product. This product will be displayed on the home page, the image will be used as the main banner image and will also be linked to the main BOOK NOW button.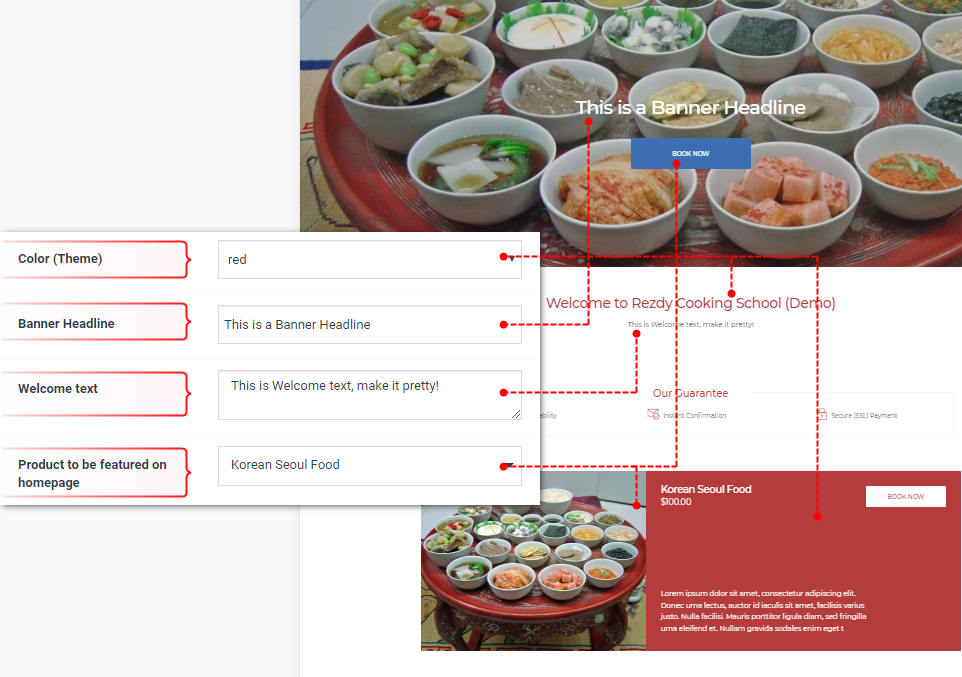 Finally, click the Save Settings button.
---
Configure SEO Settings
Homepage SEO Title: Title tags should be 50-60 characters long, including spaces. Put your most important keywords first in your title tag, with your least important words coming last.
Homepage SEO Description: Enter a summary that best describes your business, between 155 to 160 characters or less. Search engines show it in search results when the meta description also includes the keywords being searched.
Google Ownership Verification Code: Optional - Enter a verification code generated by Google to claim ownership of a website.
Bing Ownership Verification Code: Optional - Enter a verification code generated by Bing to claim ownership of a website.
Lastly, click Save Settings.
---
Update the About page
The about page is home to important business information including company description, business address, and booking terms & conditions.
Quick Navigation: Settings > Company Profile
Update Company Description
Upload a Company Logo
Update your Business Address
Quick Navigation: Settings > Legal
Update your booking Terms & Conditions
Update your Privacy Policy
This is an example of the About page: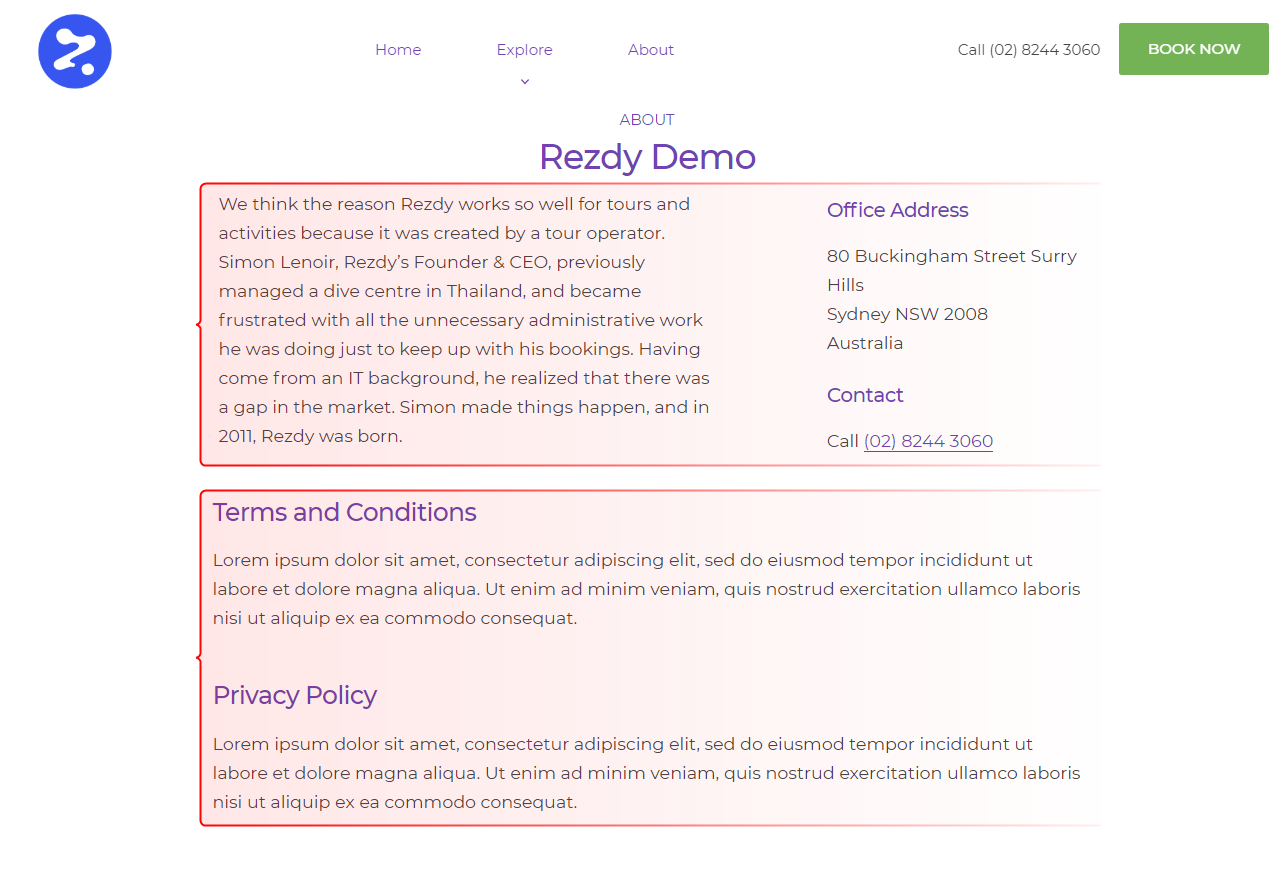 ---
Can I use my own domain?
Yes! We'll need a little information from you first, so to get started please reach out to our team by clicking here.
If you do not own a domain, there are several providers out there to get you started. Domains can be purchased for as low as $10, here a few well known providers:
Already have a website?
How to integrate a Book Now Button
Learn how you can integrate a Book Now Button on your existing website
---
---