Get Started #1: Get Your Products on Rezdy
Follow
Overview
If you already have completed Update your Company Settings - Company Detail, Invite a User and Legal Page, please follow the article below on the essential steps on getting your products up on your Rezdy Account.
Get your Products on Rezdy Platform
Login to Rezdy by clicking here and click this link to get started. or,
1. Click Inventory
2. Click Product
3. Select New Product
Create a Product
Select Day tour and click Next

Note: There are several Product types within Rezdy, the Day tour type will cover most tour and activities in the industry.
---
Create a Product - Details Tab
The Details tab consists of names, descriptions, photos and pricing, and also several other settings. We'll only be focusing on the essential steps to be a basic product up and running.

Scroll down to Product pricing, select By Person:
Select Adult, enter an Adult price e.g. 100
Click the + symbol to add another price option
Select Child, enter a Child price e.g. 50
Scroll down to the description sections:
Enter a Brief description: This information will be displayed during various steps during the booking process.
Enter a Long description: This information will be displayed on the main page for this product.
Upload Images: The first image will be used as the cover image. Images can be moved and reordered.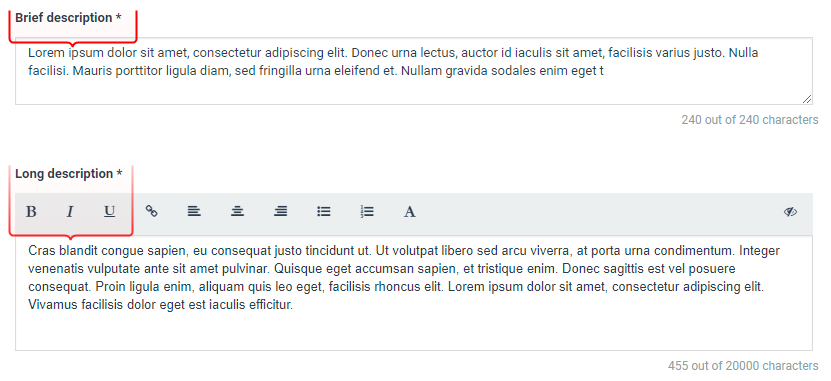 Once the above is updated, click the Save product button
Good work! Let's move on to the next tab, click the Scheduling tab
---
Create a Product - Scheduling Tab
The Scheduling tab is a very important tab to get right when you are first starting out. There are several ways to configure this tab, but for the sake of this getting started guide; we'll be looking at only one configuration.
Dates available: Select Fixed dates & times - this allows for more control over the start date and time for each of your tours.
Availability: Limited - Fixed limit per session - this allows you to increase/decrease the availability when you are creating a schedule within the Calendar.
Enter a default Limit e.g. 10 available spots.

Scroll down to the:
Estimated duration: enter an example 2 Hours
Select a Product Color: this will affect the display of your Calendar

Click the Save product button
Good work! Let's move on to the next tab, click the Publish tab
---
Create a Product - Publish Tab
This tab allows you to publish products to the general public, or make them private and hidden online.
Tick the default Tours category: this will publicly display your product online.

Click the Save product button
Now you know how to create a Product on Rezdy!
Important: if you need to create an inclusive/government tax (e.g. GST) or exclusive to all of your products; click here to learn more.
NEXT STEP
---
Get Started #2: Make Your Products Available through Sessions
Learn how you can create booking availabilities for your newly created product above.
---