Reserve with Google/Rezdy Integration Checklist
Follow
Overview
This article contains a checklist of Rezdy account and product requirements. You must meet all of the below requirements in order for your product pricing and availability to appear on Reserve with Google.
---
Business Settings Checklist
1. Marketplace Rates Enabled
The Reserve with Google integration requires Marketplace rates, which means you get paid instantly for all bookings made on Google Maps.
Important: Marketplace rates are only available to Suppliers using AUD, USD, NZD, CAD or EUR currencies. Click here to see how to enable your Marketplace rates
2. Business Address Correctly Entered
Google will attempt to use this address and match it against your business listing.
Note: Google only supports one main address, and must be the Supplier's address. Street, City and Country need to be completed.
Click Settings.
Click Company Profile
Scroll down and update the Business Address.
Click Find address
Click Save Company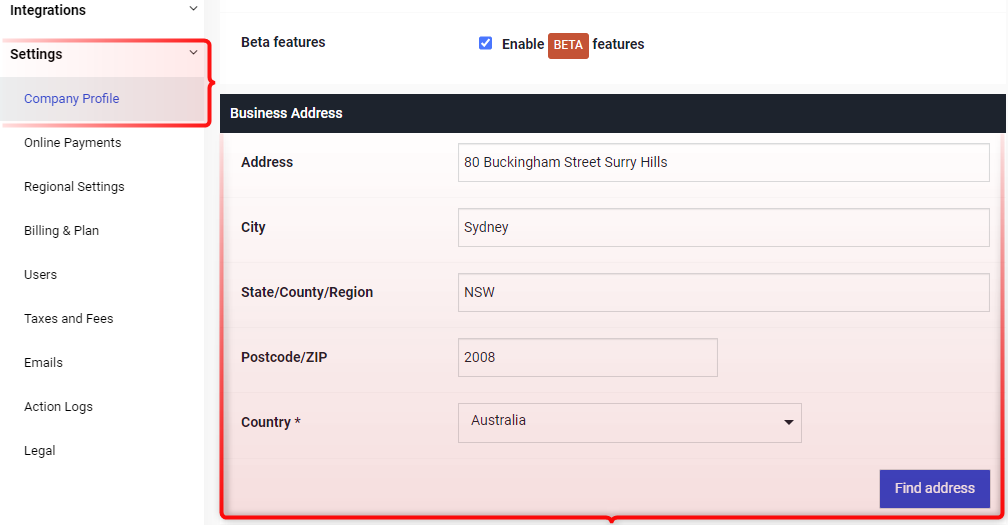 ---
Product Settings Checklist
One or more of your products must meet all of the below requirements and have consistent dates with availability for at least the next 30 days.
Important: You must be the operator (Supplier) of the services advertised and provided.
1. Product Type
All product types are supported except for:
Merchandise
Rental
Gift Card
Transfer, Shuttle or Flight with a Return Product configured
2. Product Details - Pricing
All product pricing is supported except for:
Per Day
Per Hour
Per Minute
Group Pricing
If the price exceeds $1000 USD
Note: the prices you advertise on the Marketplace should match the prices you advertise directly on your own website.
3. Product Scheduling
Dates available must be either Fixed dates & times or Any date - Accept enquiries for any date
Waiting list must be disabled
Confirm Bookings must be set to Automatically
---
Can I remove my products from Google Maps?
Yes. Click here to open the Google Marketplace profile
Click the drop-down arrow
Click Blacklist Agent

---