Overview
Alipay allows Chinese consumers to pay directly via online transfer from their bank account. Customers are redirected to an Alipay payment page to either log-in and approve payments, or to scan an Alipay generated QR code using their mobile device.
Please Note: This feature is exclusive to the Rezdy Payment Gateway (RPG) and only AUD and USD currencies. Click here to see if you are eligible to use RPG and for the setup.
---
How to enable Alipay in Rezdy
Click Settings
Click Online Payment
Tick the Enable Alipay checkbox

Fees are a fixed: 2.9% + $0.30 per transaction. Payments made with Alipay can only be submitted for refund within 90 days from the date of the original charge. After 90 days, it is no longer possible to refund the charge.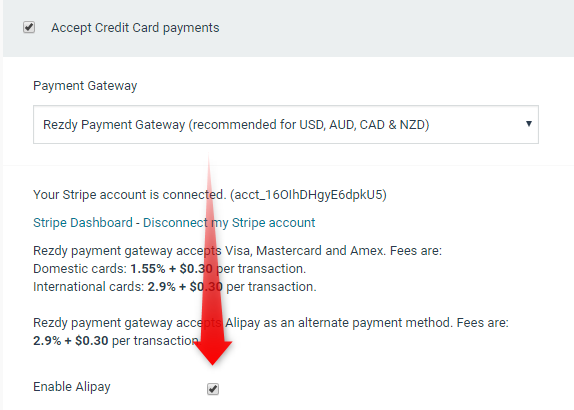 Lastly, click Save
---
What do your customers see online?
Upon checkout, your Customers are given the option to pay using Alipay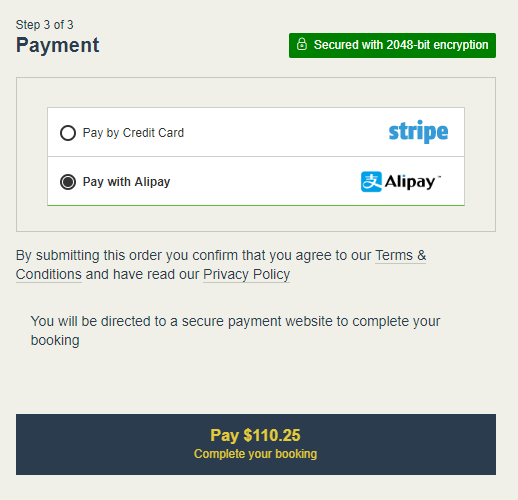 and then redirected to Alipay to approve payment either by logging in or to scan a QR code