Recently Released - 24 September 2018 - Manifest Filter Search, Rezdy Payment Gateway Accepts Diners & Discover Card, Fixes & Improvements
Follow
Hello again!
Here at Rezdy we are continually working to improve our products with releases that add new functionality or address existing issues going out nearly every day.
Every few weeks we'll summarise what's new, what's changed and what we have fixed and provide an update on those changes. This week we are excited to share with you a handful of new features, improvements and fixes.
---
Manifest Filter Search Improvements 
We've made a major performance improvement to the Manifest, by replacing the previous column filter functionality with a quick and easy "fuzzy" search. This allows you to simply start typing the first letters of a customer's name, and the results are displayed instantly.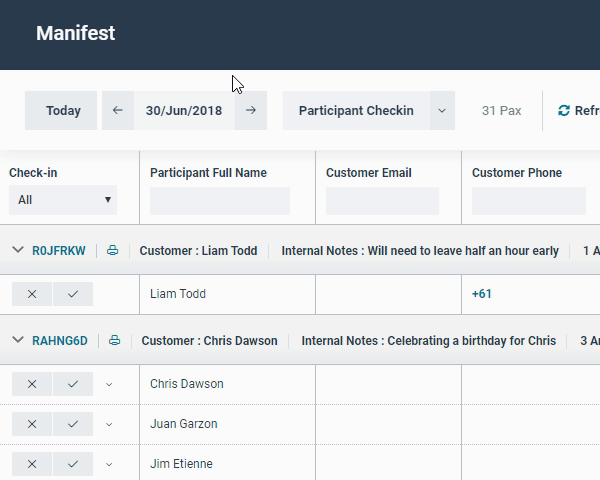 ---
Rezdy Payment Gateway Accepts Diners & Discover Cards (Non AU & NZ Suppliers)
For suppliers using the Rezdy Payment Gateway, your customers can now pay using Diners and Discover cards.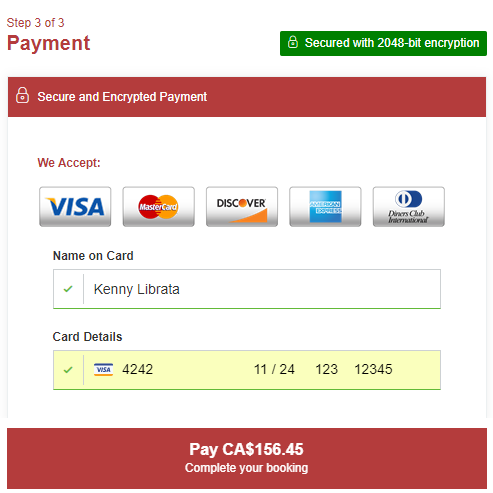 ---
Fixes & Improvements 
Fixed an issue for some suppliers missing the credit card holder name when creating internal orders.
Fixed a minor issue with the marketplace search functionality.
Fixed a minor issue with product long descriptions breaking the display of products in the marketplace.
Fixed a minor issue with the profile name displaying special characters.
Fixed a minor issue with the phone input field upon checkout when suppliers resell & integrate other supplier products.
Fixed a minor issue with the per participant check-in display for single participant orders.
Fixed an issue with Mass Actions removing date and time for products with any date scheduling options.
Fixed a minor issue with Reports showing orders in a processing status.
Fixed a minor issue with incorrect deposit amounts when a promo code is applied.
---
---