Recently Released - 2 July 2018 - Per Participant Checkin, Fixes & Improvements
Follow
Hello again! Here at Rezdy we are continually working to improve our products with releases that add new functionality or address existing issues going out nearly every day.
Every few weeks we'll summarise what's new, what's changed and what we have fixed and provide an update on those changes. This week we are excited to share with you a handful of new features, improvements and fixes.
---
Per Participant Check-In
You can now select between checking in individual participants, or all participants on an order. This will allow for greater insight and tracking of guests who showed up, and those who have not. Per participant check-in is available on both the desktop manifest and Rezdy App on mobile devices (including mobile manifest)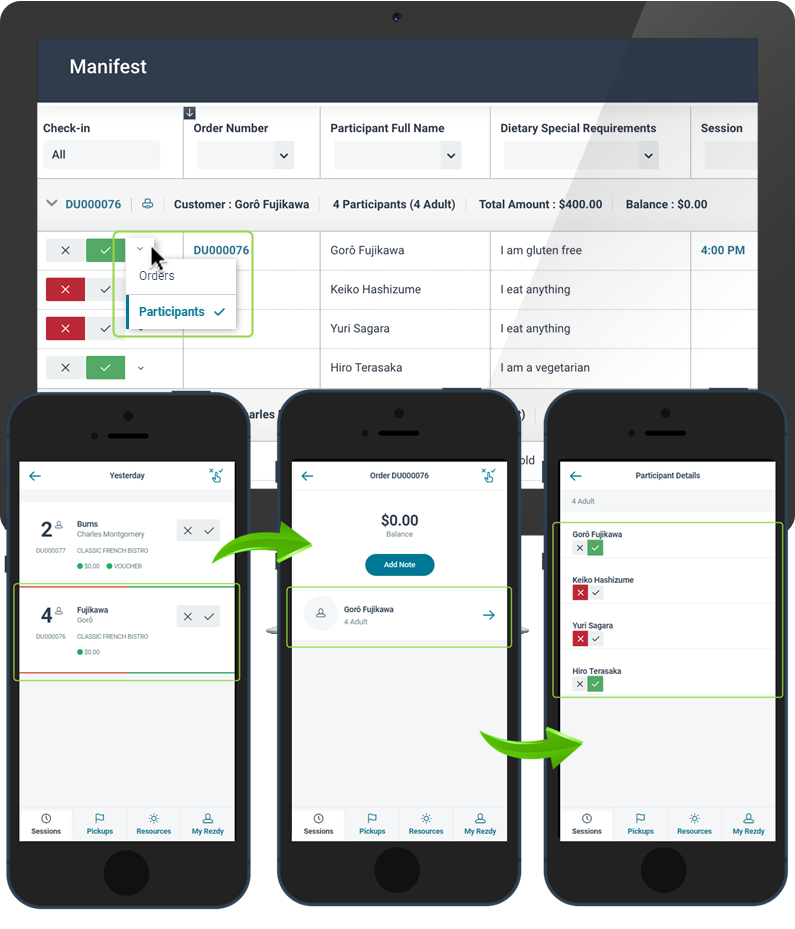 ---
Additional Display Options
Now you have the options to show or hide the Category Navigation Tabs, and the Agent Login Link.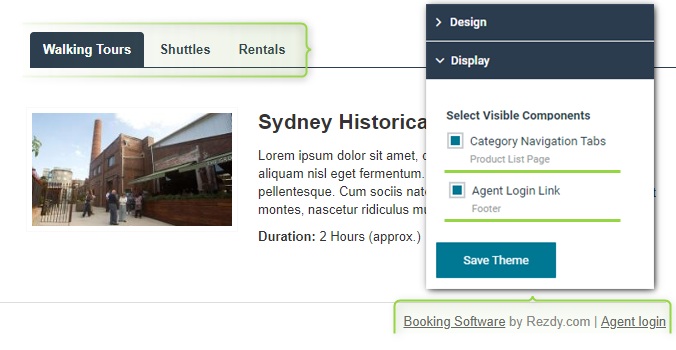 These options can be found via the main navigation menu on the left: Sell Online > Theme Design > Display
---
Fixes & Improvements
Fixed an issue with TripAdvisor email permissions.
Made improvements to Resource Management.
Fixed an issue with Resource Users and adding payments.
Fixed minor translation issues on checkout page.
Fixed minor issues with the Manifest display.
Fixed an issue with totals on the checkout page.
Fixed an issue with the legacy Manifest.
Fixed an issue with Negotiated Rates email.
Fixed an issue with the Manifest affecting certain Suppliers.
Fixed an issue with the Manifest not hiding repeat data.
Fixed an issue with the Manifest check-in filtering.
Made improvements to Internal Order screen on certain mobile devices.
Fixed a minor issue with the Manifest display on MacOS.
Fixed an issue with Per Price options within Sessions.
Fixed an issue with 1899 date display within Order payment section.
Fixed an error on checkout page when a Supplier does not select accepted credit cards..
---
---