Available: Premium plan and up
What can it do?
Bulk update is designed for finer control when mass updating the availability of your sessions, you can quickly adjust availability on a daily and weekly level.
---
Menu Navigation
1. The top menu navigation is a simplified version of the calendar, please get familiarised here if you are not. 
2. Product name column.
3. Session start time column.
4. By default the view will always be a weekly view. 
5. The numbers in the grid is the current availability of the session.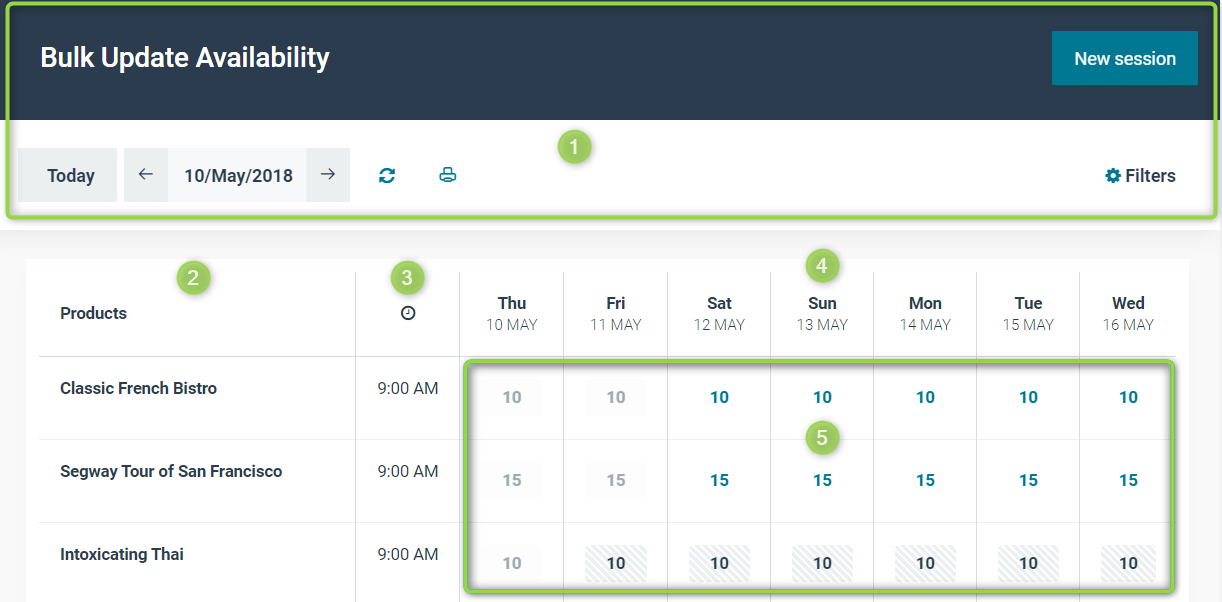 ---
Session Types
There will be 2 types of sessions types you can edit.
White Sessions
Note: Your session will only appear like this if the product is using fixed limit per session and not using a resource.
There are two ways you can interact with them. 

1. Quick individual update - Clicking into a white box allows you to edit the number. Aftering entering a number the system will auto save it for you.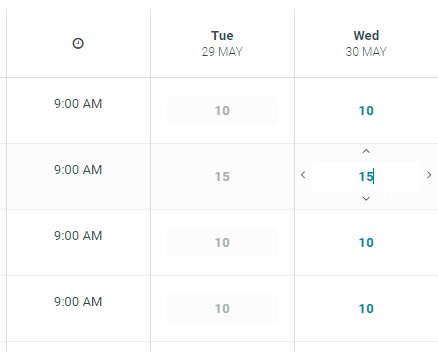 2. Mass Update Availability - You may have noticed these arrows when hovering your house over a white session box.

Clicking an arrow will open up all white sessions in that direction for edit.

To undo your selection click the same arrow.

An Update availability to box will appear in the top left, entering a number in here will enforce this number across all white session boxes. 
Click Bulk Update to save the change to your session. Sessions that were successfully updated will be marked with a green tick in the top right corner.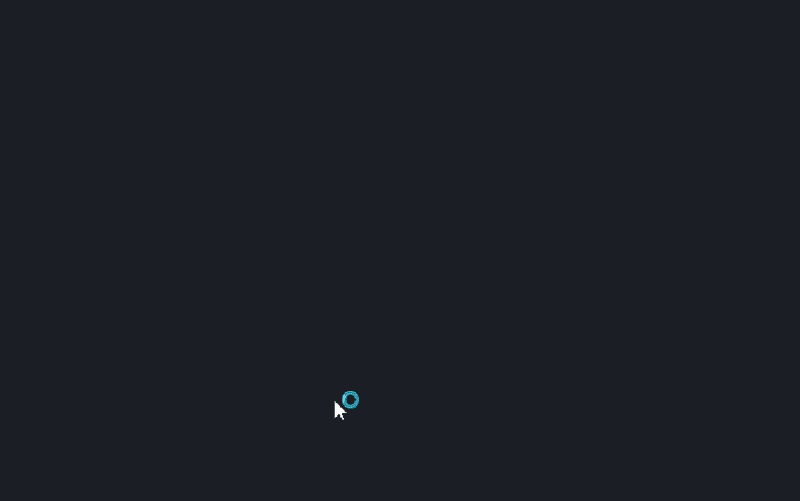 ---
Greyed Sessions

Your session will only appear like this if the product is using fixed limit per session and using a resource.

When hovering your mouse over the session you will see a blue pencil icon appear to the right.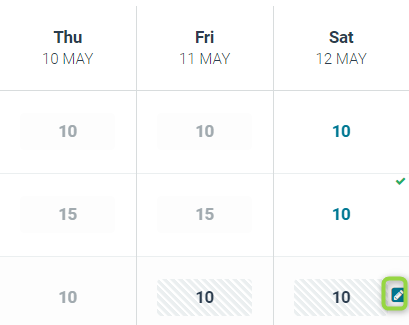 Clicking the icon will open the Edit Session window for this session in a new tab for you to make your update.
The aim is to simply give you a faster way to access the Edit Session menu for your sessions compared to doing it from you calendar.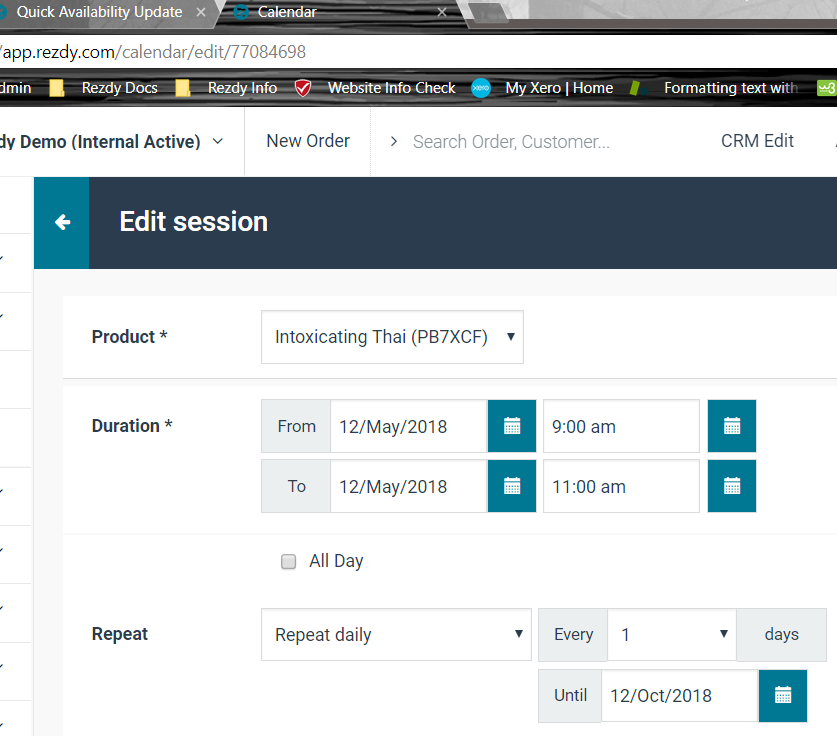 For an alternative mass update option (that will also work for your greyed sessions) please read our How to mass update guide.