Recently Released - 28 March 2018 - Facebook Pixel, Availability Notifications & Orders Improvements
Follow
Hello again! Here at Rezdy we are continually working to improve our products with releases that add new functionality or address existing issues going out nearly every day.
Every few weeks we'll summarise what's new, what's changed and what we have fixed and provide an update on those changes. This week we are excited to share with you a handful of new features, improvements and fixes.
Improvements
Native Support for Facebook Pixel
Track all of your customer page views and purchase events on your Rezdy online booking page by adding a your Facebook Pixel ID directly into Rezdy.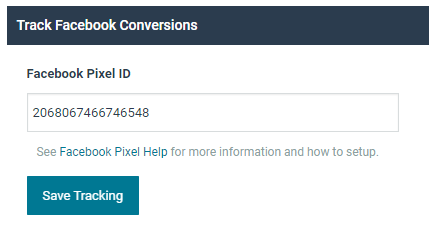 Availability Notifications
You can now quickly see the remaining availability of a specific session in every Supplier order notification email you receive.

Quick View Order Number
We know how frustrating it can be trying to quickly find an order number, so we've added the Order Number directly to order details bar at top of every order.

Order Notification Custom Text Field
You can now quickly edit introductory text on your Agent email notifications for manually created internal orders. Go to Agent Order > Email > Agent order notification > More options to add your text.

Improved Invoice Formatting
The formatting of Agent invoices has been improved for both emailed and printed versions.
Calendar Notes
Calendar notes can now be edited. Logs of who added and edited notes can be found within the Action Logs page.
Agent Reference field
A new searchable "Agent Reference" field has been added to Internal orders, Reports, Manifest, Invoices, etc.) This field allows you to collect and display the Agent order number that was previously populated in "Agent notes".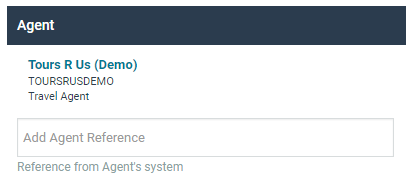 Discount Code Support for Xero
Promo Codes and Free of Charge support has been added to our Xero integration. Whenever either of these discounts apply to an order, the invoice due amount will be lowered to reflect the discount.
New Payment Gateways for Cambodia and New Zealand
Support has been added for two new payment gateways For customers in Cambodia, Rezdy now supports ABA Bank's payment gateway, while in New Zealand customers can accept online payment with Payment Express PxPay 2.0.
Fixes
Rezdy Operations
Fixed an issue for some Suppliers where booking fields were being deleted after updating a product.
Fixed an issue in the booking form calendar where the last session time may be displayed instead of the first session time.
Fixed an issue where calendar sessions were not showing the correct overridden price in the order.
Fixed an issue where some customers using the Rezdy app on iOS may experience freezing when accessing the internal order page.
Fixed an issue where simultaneous updates to an order and payment requests may result in payments being removed from the order.
Fixed an issue with Xero invoices showing an incorrect amount for extras on for multi-day duration products.
Rezdy E-commerce
Fixed an issue where the customers T&C were not showing correctly on a mobile device for some guests.
Fixed an issue where a price override is showing an incorrect "Due Now" amount on the payment request screen of the checkout.
Fixed a display issue with the mobile gallery view.
Consumer Communications
Fixed an issue where a customer may not receive an email notification of a new order being created.
Added "Created on DD/MM/YYYY" data to email templates.
Fixed an issue with order notification emails showing T&Cs multiple times for the same product.
---
---