How To Create a 2 for 1 Package Deal
Follow
Overview
The initial step in creating a Package is first having a Promo Code set up which will essentially apply the discount to the Package. Click here to see how to create a Promo Code
This example will show you how to create a 2 for 1 special for two of your Products.
---
Creating a 2 for 1 package deal
1. Create a Promo Code
Configure the initial Promo Code settings e.g. Code name, Validity and Travel dates, etc.
For this example:
Value % discount for one Product
Enter Discount e.g. 100%
Select the Product that will be discounted

2. Create the Package
Click Inventory
Click My Packages
Click New Package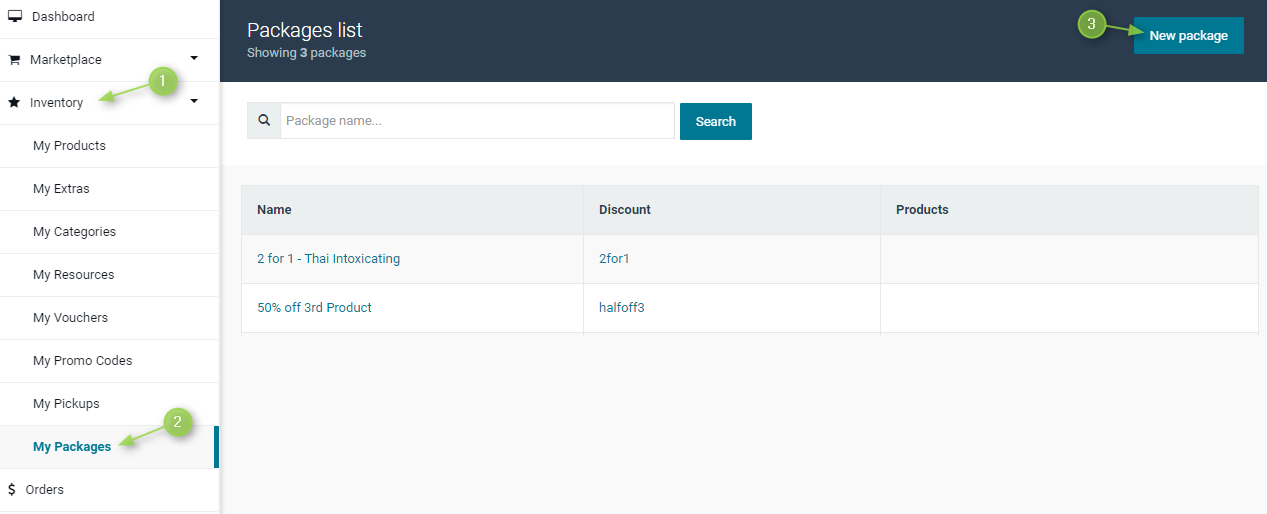 within the New Package window:
Name the Package accordingly.
Note: the name of the Package will appear upon checkout to the Customer.
Select the Promo Code initially created for this Package. If there are no Promo Codes to select from, Click here to see how to create a Promo Code
Optional: Internal tickbox; Customers won't be able to see the package, but if their cart is matching this package then it will be applied
Tick the Products that will be included in the Package
Click Save Package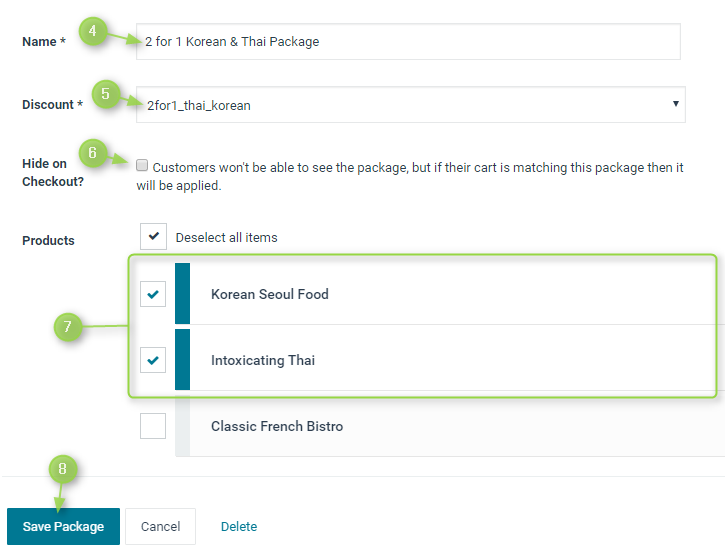 ---
How does this appear online?
Important: Packages do not display on the mobile version of the booking form.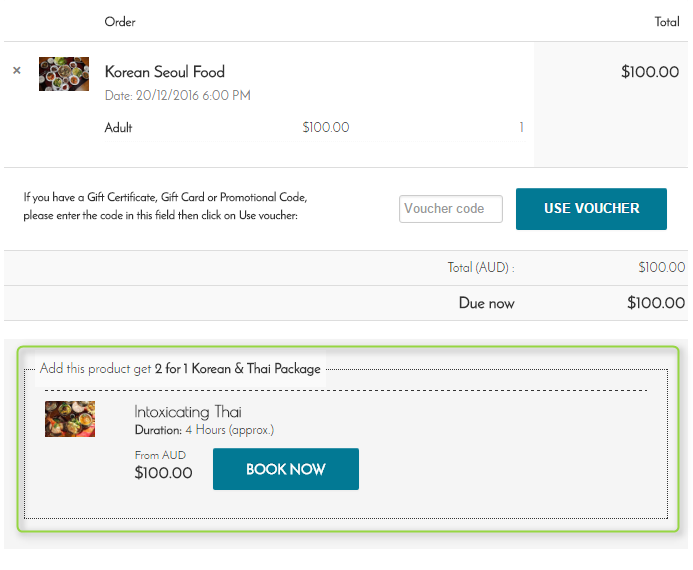 ---
---