How to enable pickups for a product
Follow
Overview
Enabling pickups for a product allows customers to choose locations where they can be picked up from.
Important: Transfer, Shuttle or Flight type products currently do not support Pickups.
How to enable pickups for a product
Within a Product's setup page:
Click the Pickups tab
Select the Pickup
Click the Save Product button

---
How Pickups are displayed to your Customers
During the steps of the initial booking: your Customers will be able to select their Pickup Location: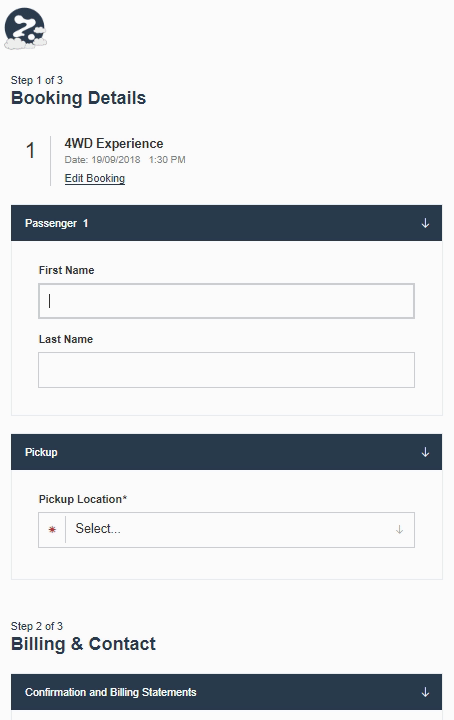 Upon check out: Your Customers can see all information regarding their Pickup Location, Time, and any additional information:

You may find this useful
Learn how you can create a list of pickup locations your customers can choose from.
---