Overview
Pickups allow you to create a list of pickup locations that your customers can choose from. The time of each pickup location is automatically calculated off the start time of the session.
---
How to create a new pickup
Click Inventory
Choose Pickups
Click New Pickup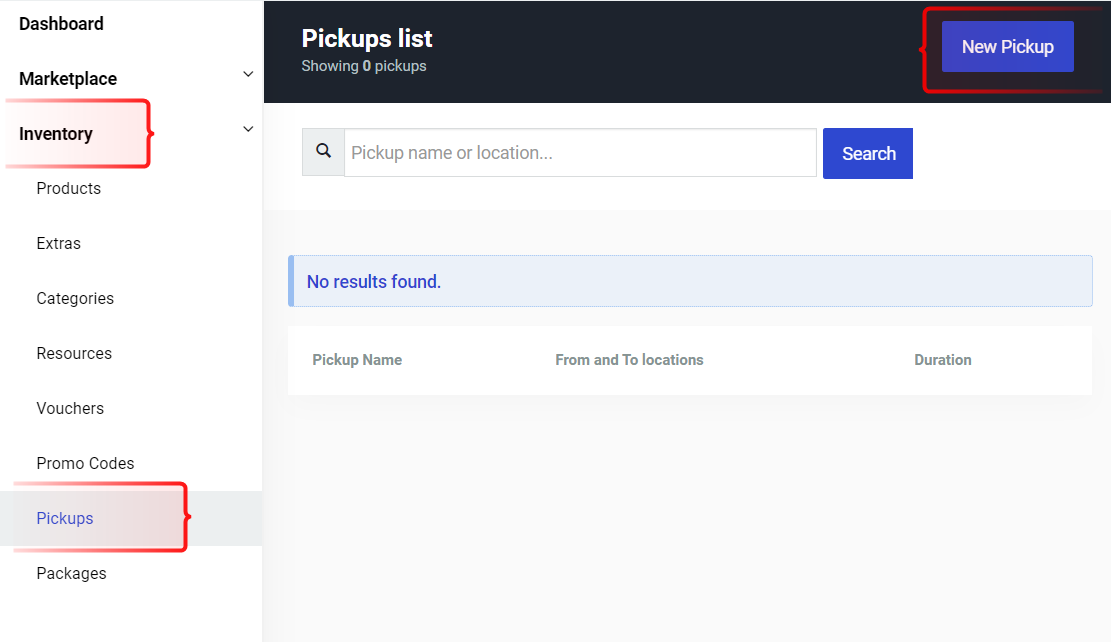 Within the new pickup window:
Enter a name for the pickup. Internal use only, your customers will see the pickup locations you enter.
Complete the Pickup Location, Pickup Address and any Additional Instructions i.e. Meet at the lobby
Enter a Pickup Time in minutes prior to the actual start time of your tour.
Click the Add Pickup Location button to add more pick up locations.
Make sure to click the Save Pickup Locations button to save your progress.
Important: Pickup times are dynamically calculated from the start time of your product sessions in your calendar. For example, if the start time of your tour is 12:00 PM and the pick up time for this tour is 11:30 AM, enter 30 in the Pickup Time.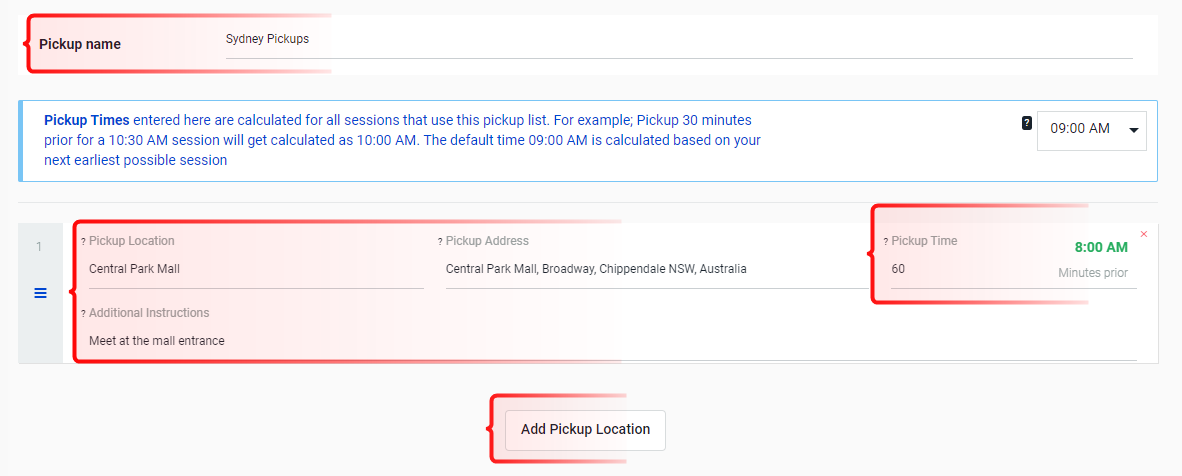 ---
Additional pickup options
No charge for pick up. If you want to charge an additional price, uncheck this box and enter the price e.g. 15
Allow Customer Pickup Requests. This will give your guests an 'Other Location' option to choose, allowing them to enter their own pickup location.

Recommended: Enter an additional message which will be displayed when your guests have entered their own location.

Additional note for your pickup. This will be shown at checkout and on the confirmation email.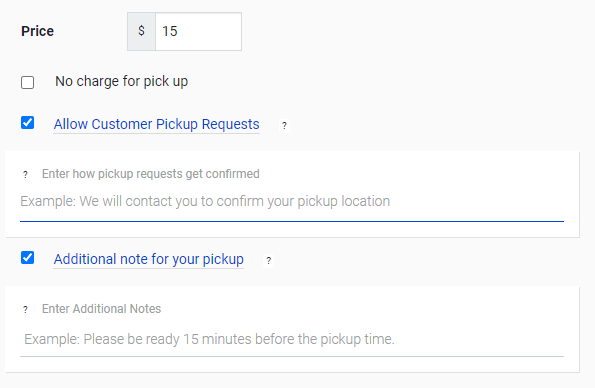 Note: Once you have created a pickup, you must then enable the pickup on your products. Click here to learn more.
---
How pickups are displayed to your customers
Your pickup locations will be displayed to your customers upon checkout, as this field is mandatory, they must select a pickup location before they can proceed with payment.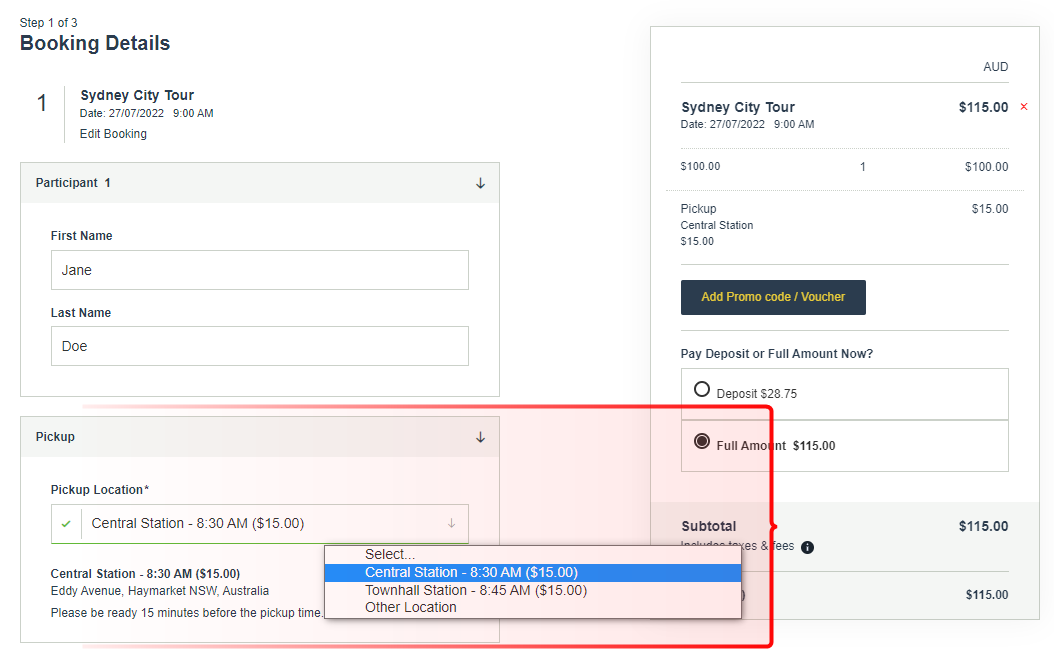 ---
Frequently Asked Questions
If my customer books via Expedia or GetYourGuide (or other OTAs), will they be charged the additional pickup price that I set up in Rezdy?
No. If the OTA supports adding a price to a pickup, you will need to set this up on their end.
---
---