Overview
Pickups allow you to create a list of pickup locations that your customers can choose from. The time of each pickup location is automatically calculated off the start time of the session.
---
How to Create a New Pickup
Click Inventory
Click Pickups
Click New Pickup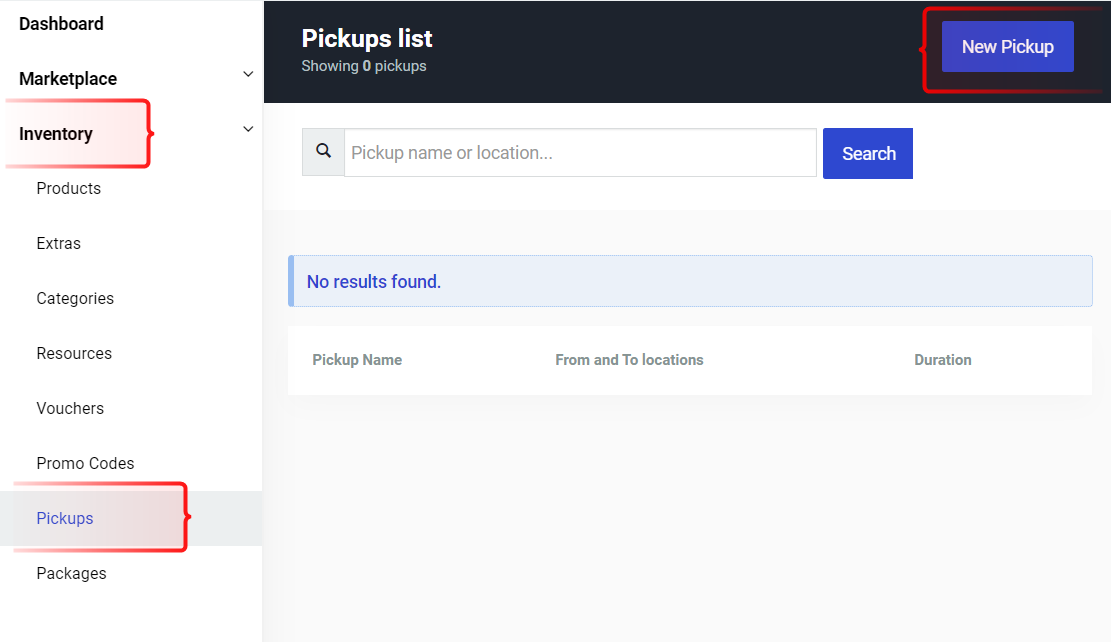 New Pickup Configuration
Within the new Pickup window
Enter a name for the pickup
Enter a Pickup Location, Pickup Address and any Additional Instructions i.e. Meet at the lobby
Enter a Pickup Time in minutes prior to the actual start time of your tour.
Important: Pickup times are dynamically calculated from the start time of your product sessions in your calendar. For example, if the start time of your tour is 12:00 PM and the pick up time for this tour is 11:30 AM, enter 30 in the Pickup Time.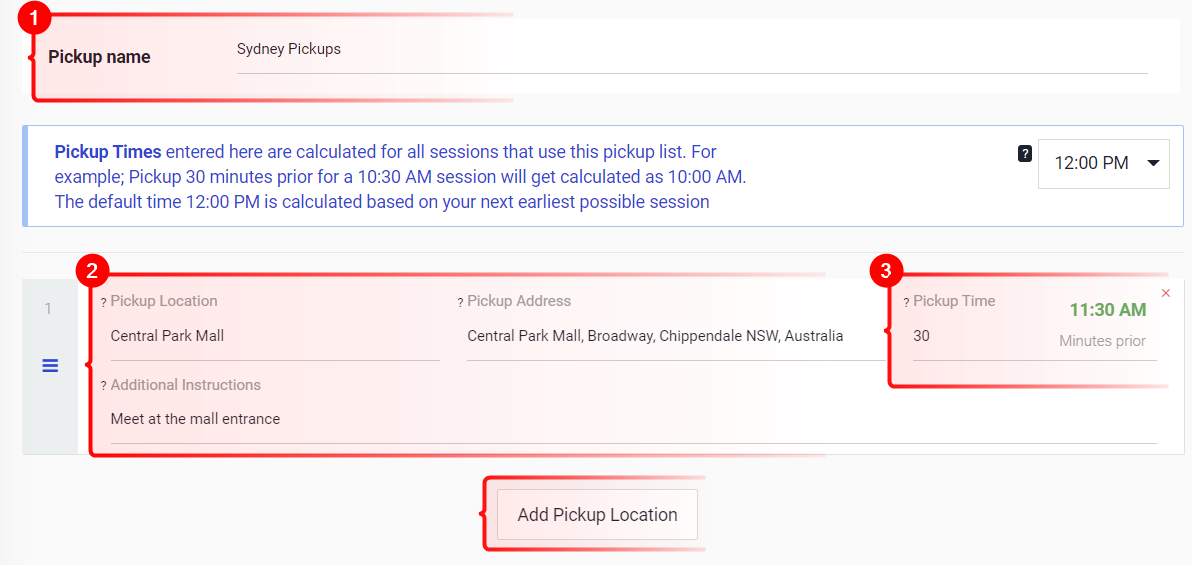 Click the Add Pickup Location button to add more pick up locations, repeating steps 2 and 3.
Make sure to click the Save Pickup Locations button to save your progress.
---
Additional Pickup Options
Allow Customer Pickup Requests (Optional): Allow your customers to request their own pickup locations.
Additional note for your pickup (Optional): Enter instructions These will be shown at checkout and on the confirmation email.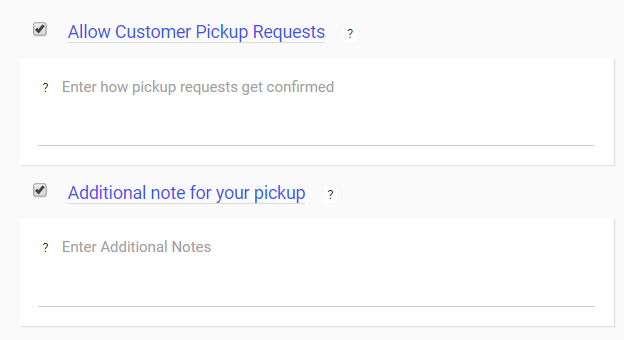 ---