Overview
Extras are add-ons you can sell to the customer at the time they are making a booking with this product. e.g. Photo souvenir.
---
Create a new extra
Click Inventory
Select Extras
Click the New extra button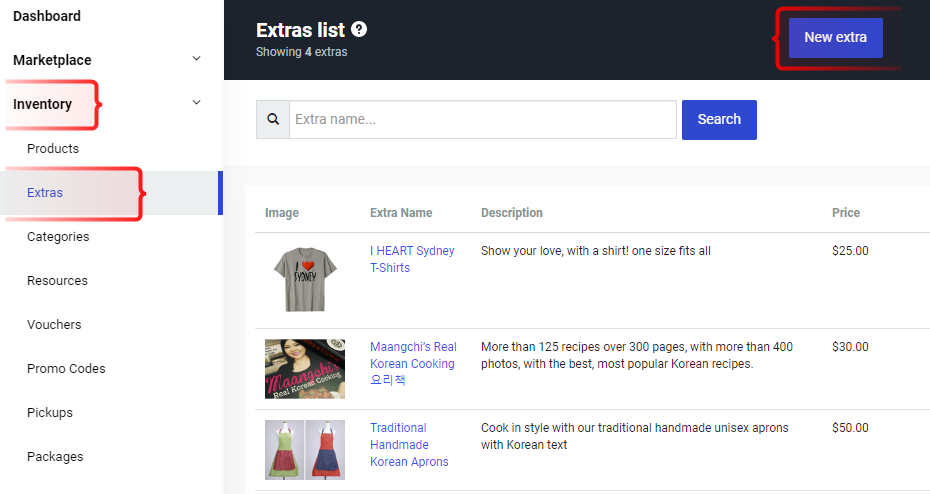 ---
Within the create a new extra window
Enter a Name
Set the Price and Options

Customer's choice Your customers can select the quantities independently. For example, if 4 people book then they can choose 2 DVDs (or less/more)
Per Order extra is charged once. For example if 4 people book then they will charged only once for this extra.
Per Quantity extra is charged for each item or person booked. For example if 4 people book then they will be charged 4 times for this extra.

Add a Description
Availability: This extra has limited availability (optional)

If you want to limit the amount of equipment (or merchandise) sold per session, tick this box and enter a limit.
Note: The limited availability feature only works if your product's scheduling is set to Fixed Dates and Times.
Upload an Image (optional)
Click Save Extra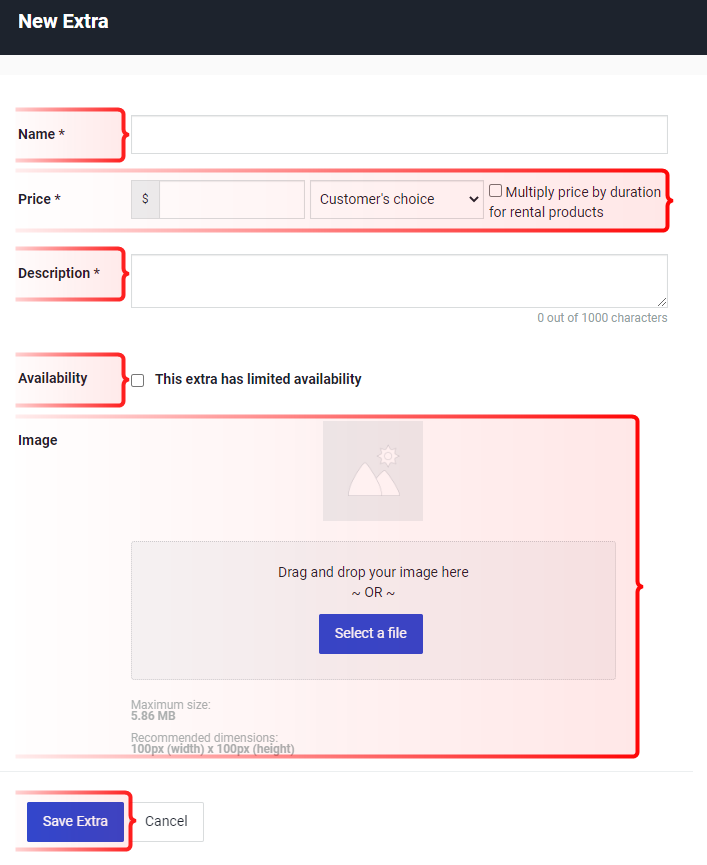 ---