This article provides instructions how to setup Rezdy integration with Beanstream eCommerce Credit & Debit Card Processing & Online Payment Solutions. A procedure how to setup an account in Beanstream is not covered in the article, please follow instructions on website http://www.beanstream.com/home/ or contact beanstream in such case.
Setting up the integration in Rezdy
prerequisites : Beanstream account 
In the online payment settings, select Beanstream as a Payment gateway. Fill up Beanstream Merchant ID into Merchant Id field and API passcode into Password field. See instructions below how to find Merchant ID and API passcode in Beanstream.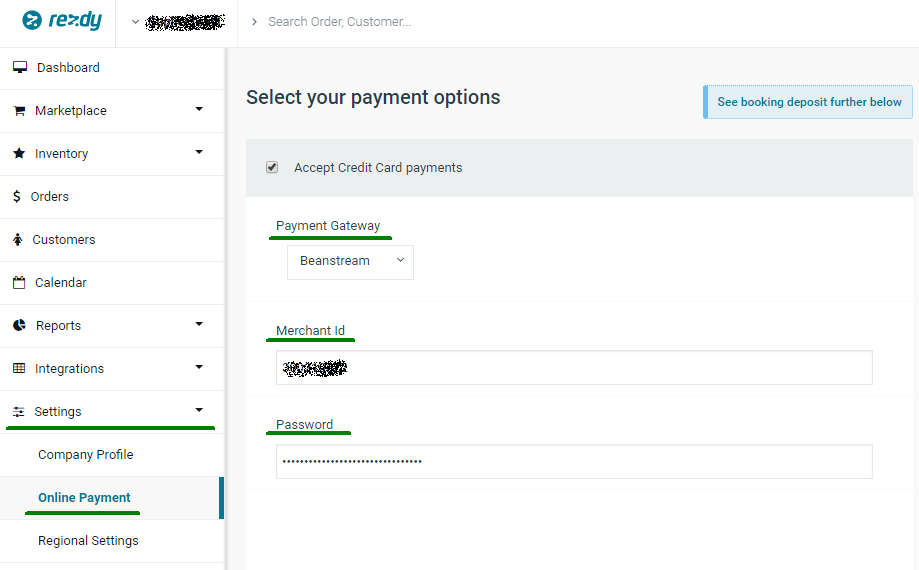 Don't forget to save the settings and the integration setup is completed!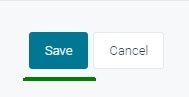 Rezdy will validate the Beanstrream credentials when you save the settings, if the connection with the entered Merchant ID or API passcode fails, the error below will be shown on the screen:

Finding your Merchant ID in Beanstream:
Your Merchant ID was emailed to you when you set up your account but if you lost it you can find it again by heading to the Member Area, logging in, and copying your merchant ID located at the top-right corner of the screen.

Finding your API passcode in Beanstream:
Head to the Member Area and log in. Then navigate to Administration -> Account -> Order Settings. Locate the API access passcode field and copy the passcode. If one is not there, you can generate a new one by hitting the 'Generate' button.