Charge Options
Rezdy can add a credit card payment for you. There are two ways to perform a charge. To find out which payment gateway supports this option see here.
1. Directly in Rezdy (Charges card) if your payment gateway supports this you will either see under Customer Payment (inside the order)
Add credit card to this order if no card details are currently attached to the order.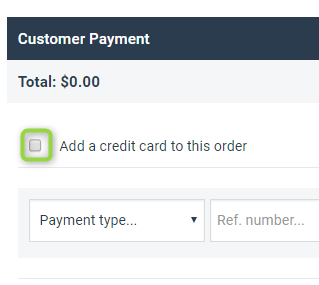 Stored credit card will display like so.

2. External Payment (Doesn't charge card) if you are using Rezdy Vault or a payment gateway that does not support charging within Rezdy, it will need to be charged through a 3rd party method (eftpos machine, inside Paypal etc) and then manually logged in Rezdy.
---
How to charge directly in Rezdy 

Only available for Booking assistant and above users.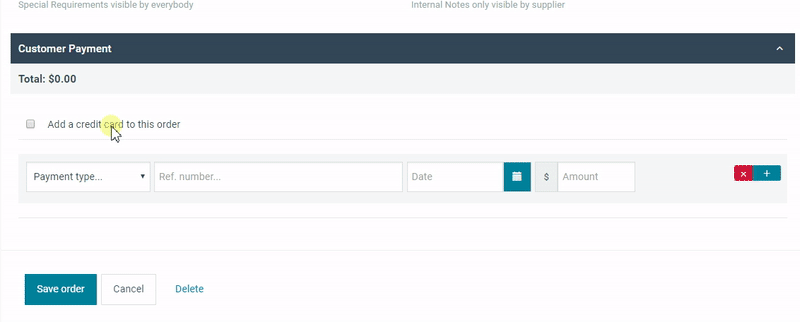 1. Click into the order number.
---
2. Add Card to the order: Navigate to Customer Payment click Add a credit card to this order fill in the details. It may ask you for a post/zip code you will need the billing post/zip code this card is registered to, this may be different to customers home post/zip code.
---
3. Charge or Add Card: If you want to charge the card on the spot then tick Charge credit card now, enter the amount to charge and click Charge Now.
To store the card just click Add Card, you will be able to charge the card at a later date. The card details will remain stored up till 30 days after the customer has travelled, once removed it cannot be retrieved.
---
4. Charge stored card: Click the Charge Now link, enter the amount you want to charge and click Charge now.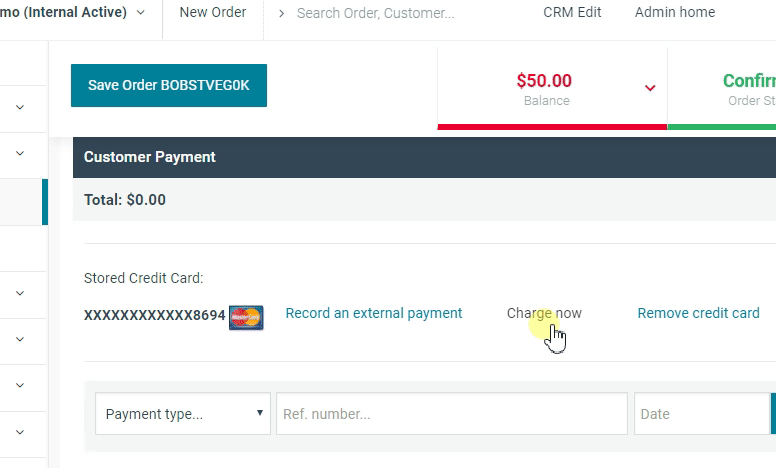 ---
FAQ
Q. I'm getting an invalid post/zip code error, what does this mean?

A. Odds are the customer has given your a post/zip code that is not registered to the billing address of the card, double check with the customer.
Q. I'm getting an error the card details are invalid, what does this mean?

A. The card detail you have is incorrect, double check with the customer (or send a payment request email and let them enter and pay themselves)
Q. It shows I charged the customer twice, what did I do?

A. Odds are when you filled in the Add a credit card to this order section you also filled in the Payment Type box below, you don't need to fill this section out.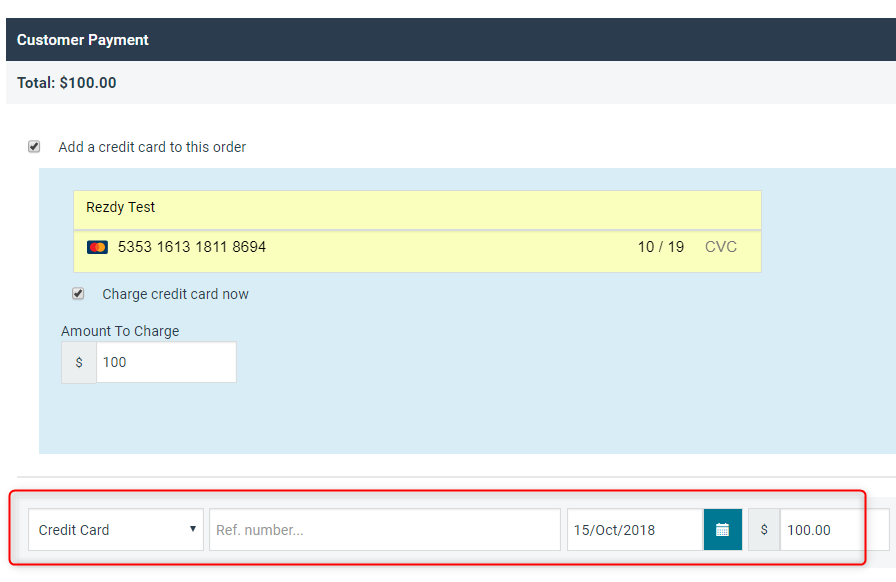 Here you can see the difference between a transaction processed by a payment gateway (normally it will have an auto generated reference number), vs one you've done either it will be blank or have what you wrote in it.
Just delete the manually recorded Credit card transaction by clicking the red X and save.
The customer was not charged twice as long as you don't see multiple references with the name of your payment gateway's name.

---
Record an External Payment in Rezdy
(Does not charge card)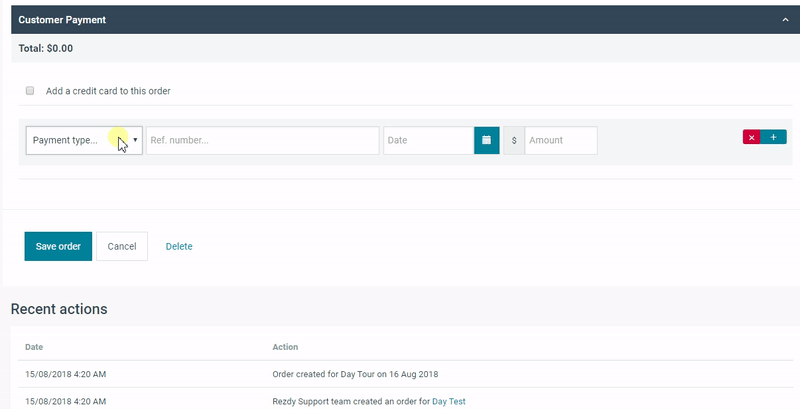 ---
1. Navigate to the order: Find the payment type box under the customer payment section.
---
2a. Select the payment type
2b. If you have a stored card in there click Record External Payment 
---
3a. Enter payment reference (like paypal reference) or a note of method used (like charged through EFTPOS) and enter the amount you successfully charged.
3b. The payment type, reference and date will be auto filled so just fill in the amount charged.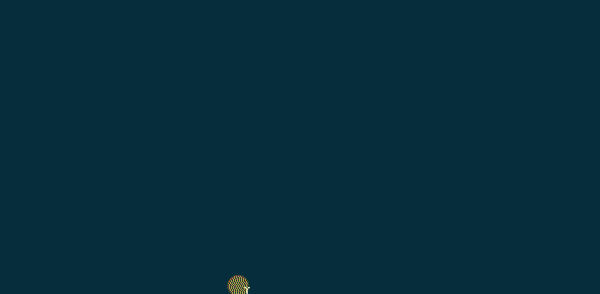 ---
4. Save Order
---
FAQ

Q. Will customers be charged?

A. No they will not, this is just to keep your records accurate in Rezdy.