Available: Premium plan and up

What is it and how does it work?
TripAdvisor Review Express is a free, powerful email-based review collection platform that makes it easy for tour operators to invite recent guests to submit valuable reviews on TripAdvisor.



After you opt-in, and had enabled the TripAdvisor follow-up in Rezdy for your products, customers who booked the products through Rezdy will receive a review request e-mail from Review Express after the tour ends.
---
Initial Enabling of Review Express
TripAdvisor
1. Setup your Review Express campaign first, guide here. 
---
Rezdy
1. Fill up your TripAdvisor page link under Settings -> Edit My Profile -> TripAdvisor:

After you provide the link you will need to wait until your profile is synchronized with TripAdvisor. This can between 3-5 days 
---
Enabling it for your products
Once your profile is synchronized and recognized as opted-in on Review Express, you can update your follow-up settings for your products.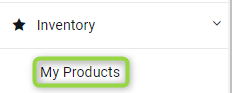 1. Select the product Inventory > My Products > Click Product. Navigate to Messages > Follow ups > Enable 'Send a follow-up using TripAdvisor ReviewExpress' and Save.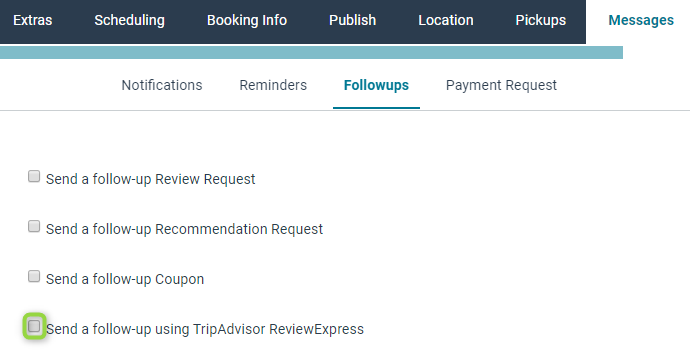 ---
FAQ

Q. What do I do if 3-5 days have passed and it's not enabled?

A. Contact Tripadvisor support or your account manager to see where it's at.