How does it work?
These payment rules are linked negotiated and marketplace rate you can read more about it here.
You can check your payment rules by toggling the Admin tab.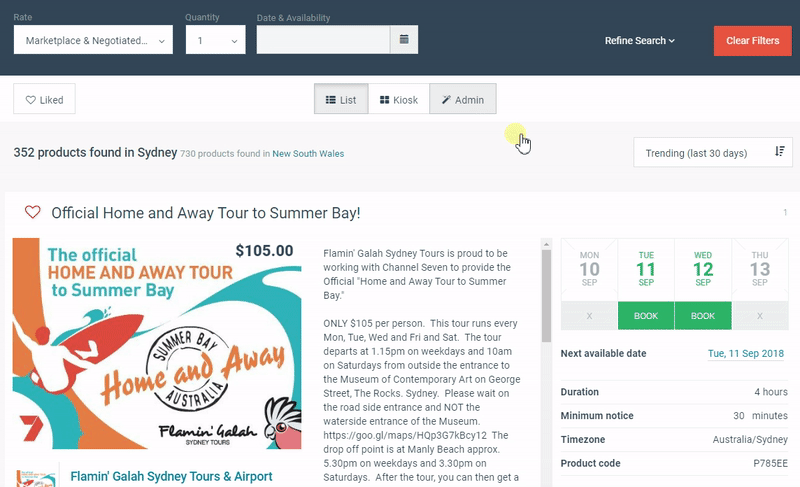 ---
Automated payments

This means Rezdy will handle the payment for both parties, no invoicing is required from either party.
You will see this option either when:
You only have access to their marketplace rate.
You've been given negotiated rates but the supplier has opted to use Rezdy Automated Payment. 
Please note: Automated payments are currently only available to Australian and US customers. 
---
 Manual Payment
This means you have been given a manual payment option, depending who receives the payment they will need to be invoiced manually by the other party.
These are the various manual payment options.
Full payment to agent - Agent takes $100. You invoice the agent for $80 on a regular basis, or after customers give you vouchers from this agent.
Down payment to agent - Agent takes $20 at time of booking. The customer pays you $80 on the day of the tour, or when you request the payment.
Full payment to supplier - You get $100 at time of booking. You pay the agent on a regular basis, or when he invoices you.
No payment tracked - No payment is tracked on Rezdy. Orders will be unpaid.
You can check which one you've been given by visiting the Rate section of the suppliers profile.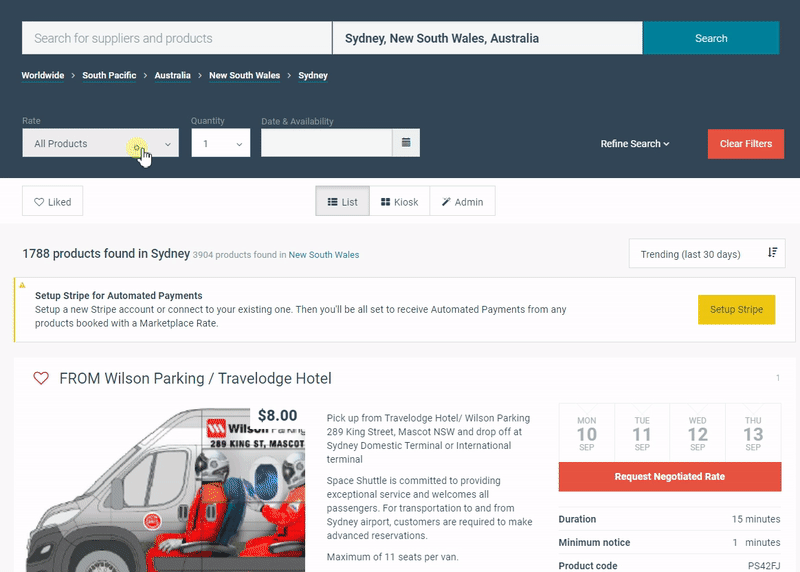 ---