1. Click Marketplace
2. Click Suppliers
3. Search for the Supplier
4. Click on the Supplier Name or Profile Button

Within the Profile Page of the Supplier:
5. Click on Rates
6. Hover over Negotiated Rate and click Send Request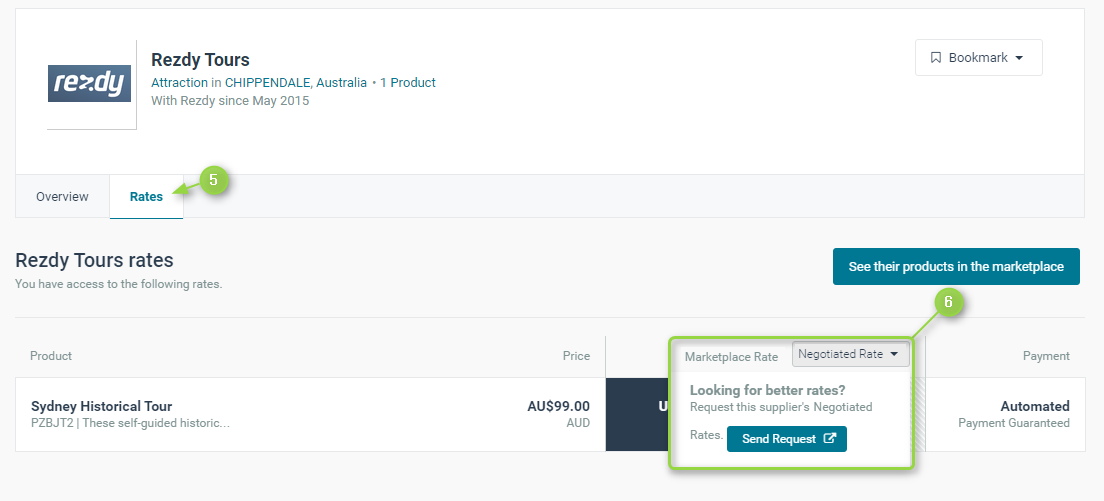 7. Personalise a message to the Supplier
8. Click Send the request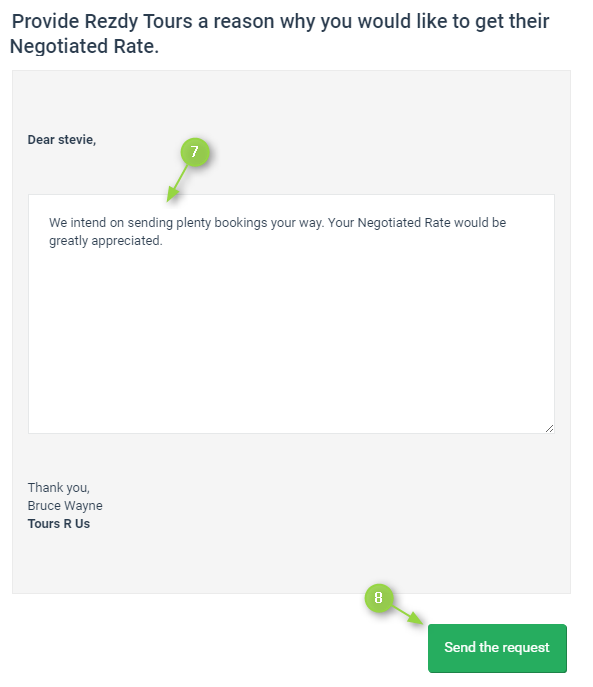 ---
The Supplier will receive a notification within their Marketplace to either Accept or Decline this offer your Profile Page.