How To Add Operator Products to a Category
Follow
Overview
As a reseller of many different types of operator experiences, the ability to group and sort products into categories will help the customer easily find and book their experience.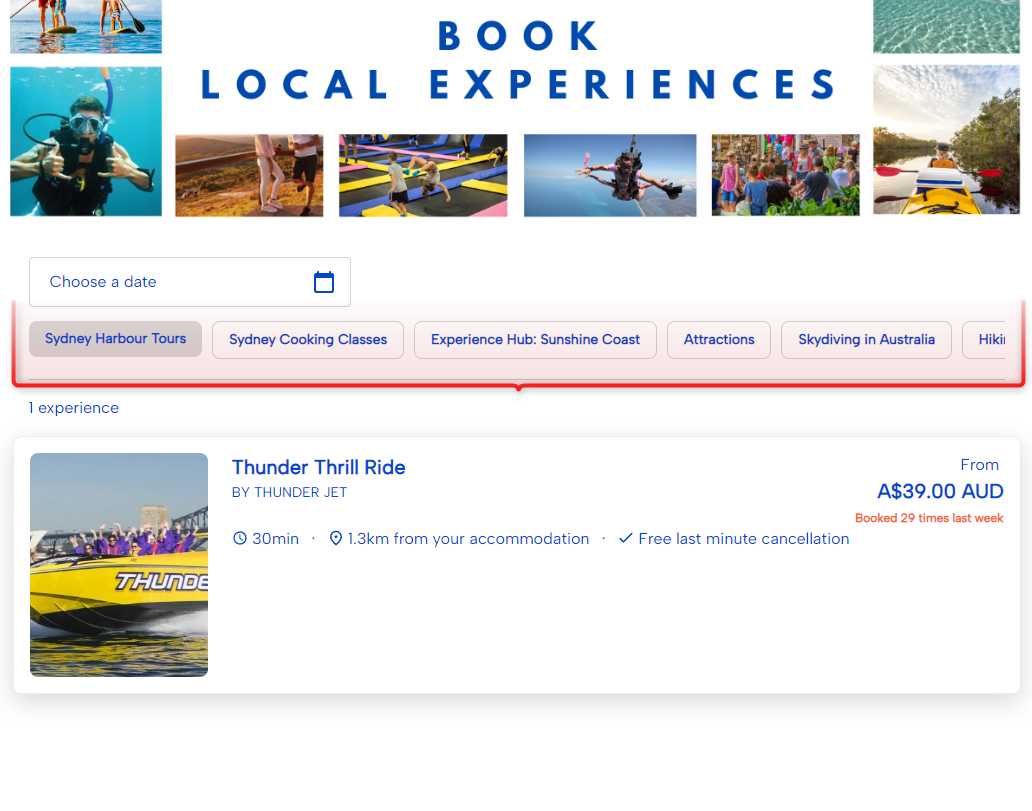 ---
Finding and adding products to a category
Starting from Tours and Activities in the Marketplace:
Select Marketplace Rate from the Rate option.
Click Admin.
Find a product, click Add to Category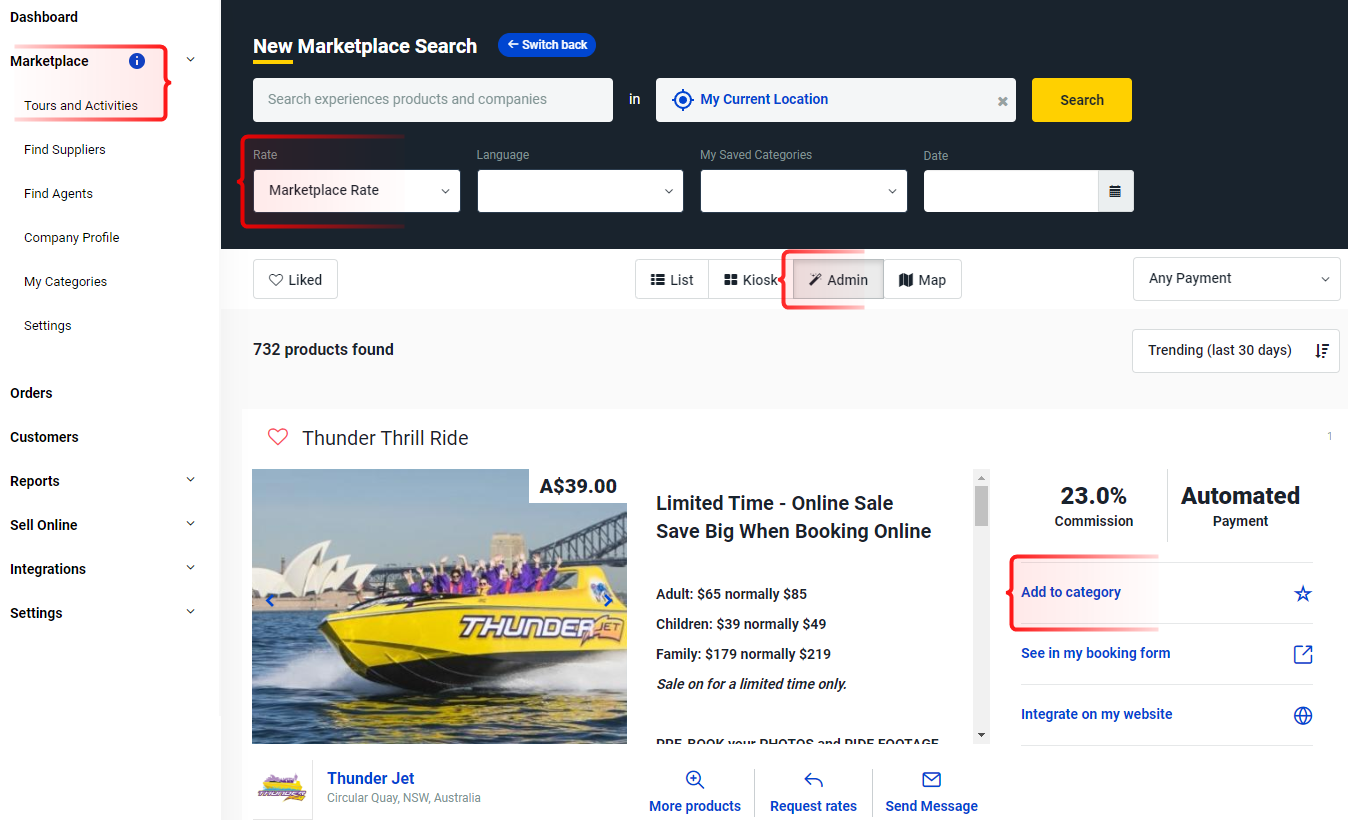 Within the Category window:
You can add to an existing category by clicking the Select button

Or, you can create a New category by giving the new category a title, and clicking Save.

---
How to sort categories and products
Click Marketplace.
Select My Categories.
Click the Sort categories button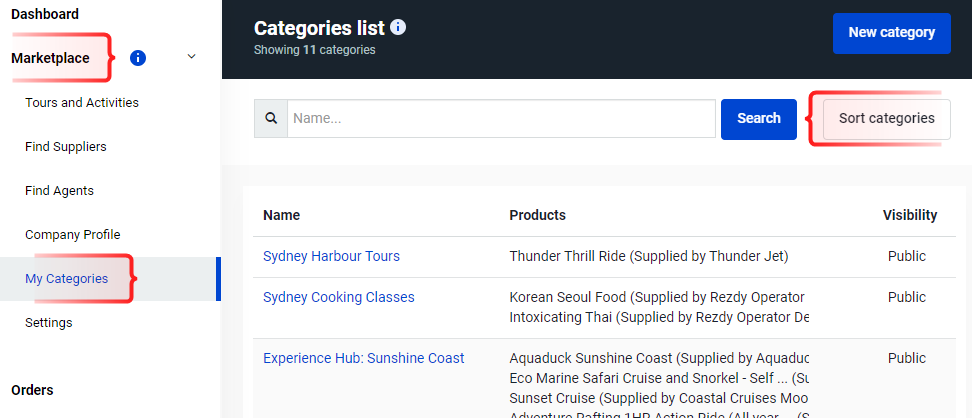 Within the sort categories page:
Click and drag the categories as required.
Lastly click the Save button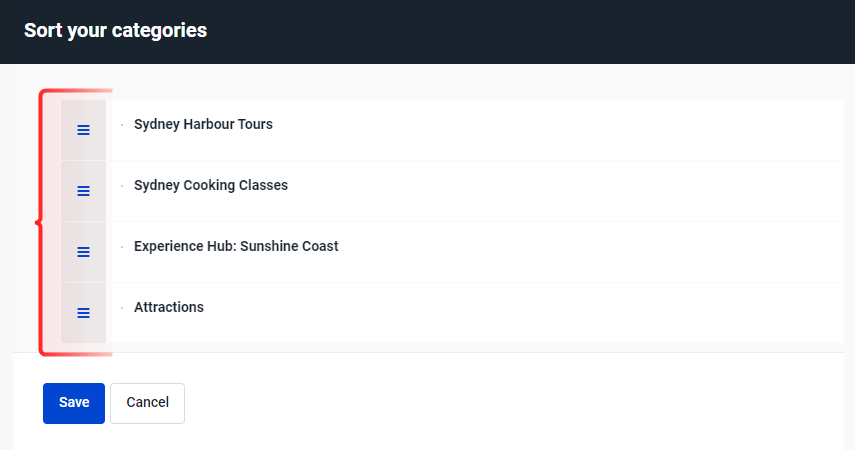 Similarly, sorting products within a category can be done by clicking into a category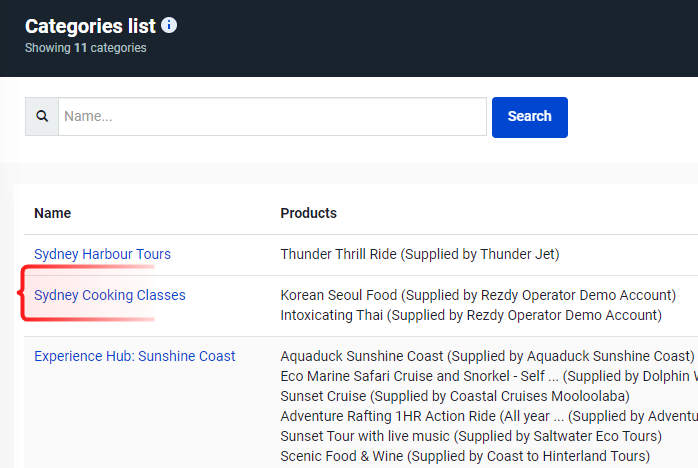 Find the products section, and again click and drag the products as required, lastly clicking the Save category button.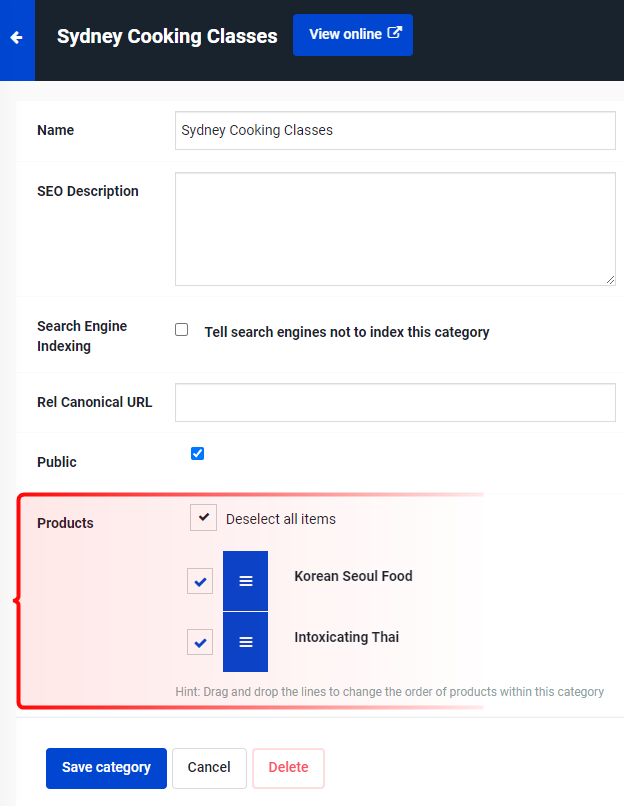 ---
---