Find the Supplier Product you want to book, and click BOOK NOW

Depending on the set up of the Product, simply complete the following steps.
---
Availability
1. Confirm the number of Adults/Quantities
2. Confirm the preferred time & date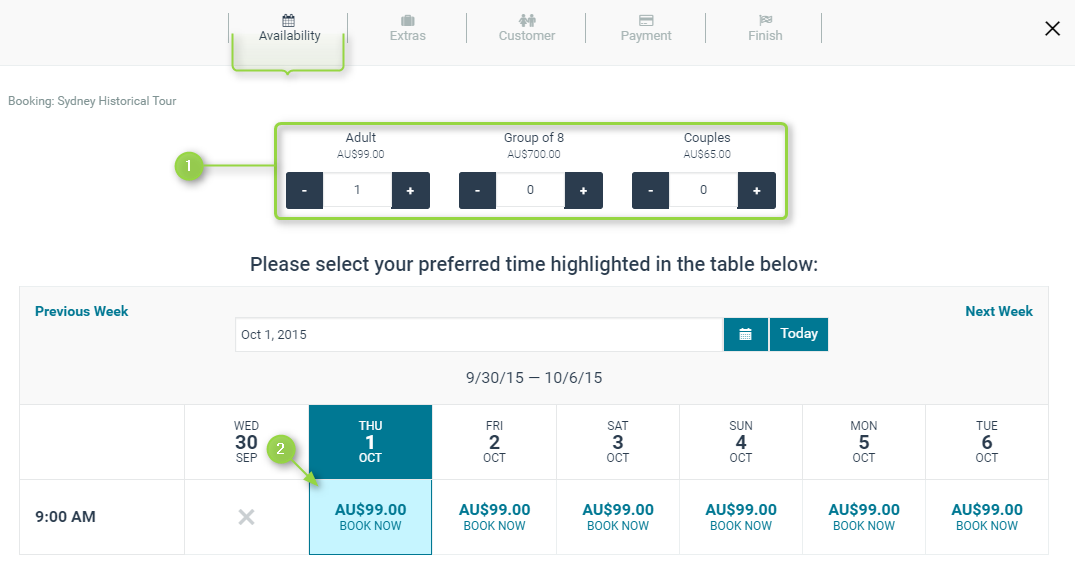 ---
Extras
1. Select Extras if applicable (optional)
2. Click Customer Details

---
Customer
1. Click Show all fields to display all questions (optional).
2. Complete the Customer Details section with as much information as you can provide about the Customer.
Please Note: All fields are NOT Mandatory.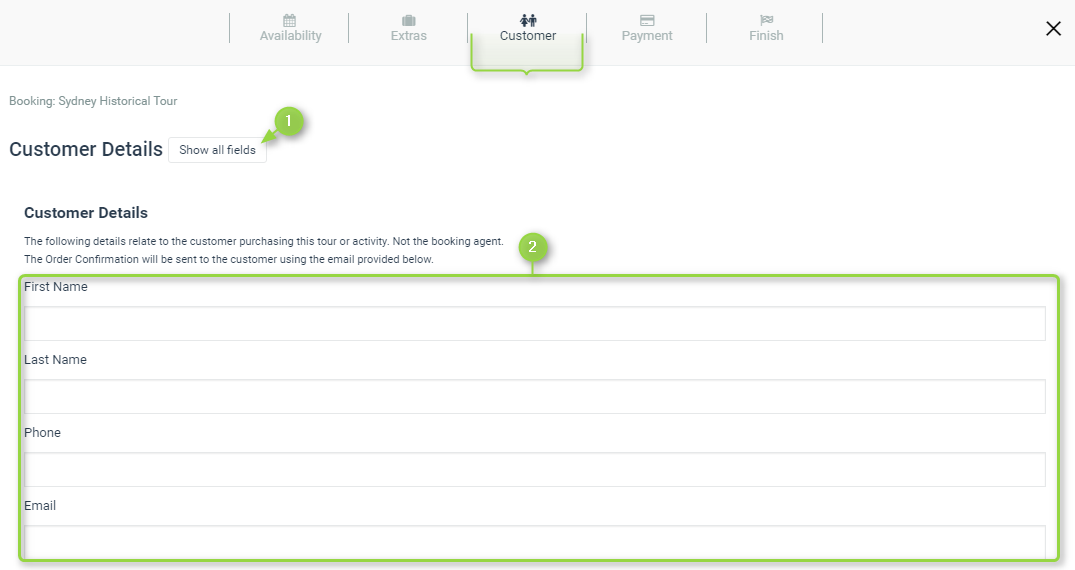 Click the 

 button.
---
Payment
The Payment section will differ depending on the Agent to Supplier Payment Method currently set up. In this example, Full Payment to Supplier is the payment method, the only method of payment that this Supplier currently offers is Credit Card.
1. Review the Order and add any relevant Notes to the Supplier.
2. Enter the Customer's Credit Card details, these will be passed securely on to the Supplier.
3. Click Confirm Payment.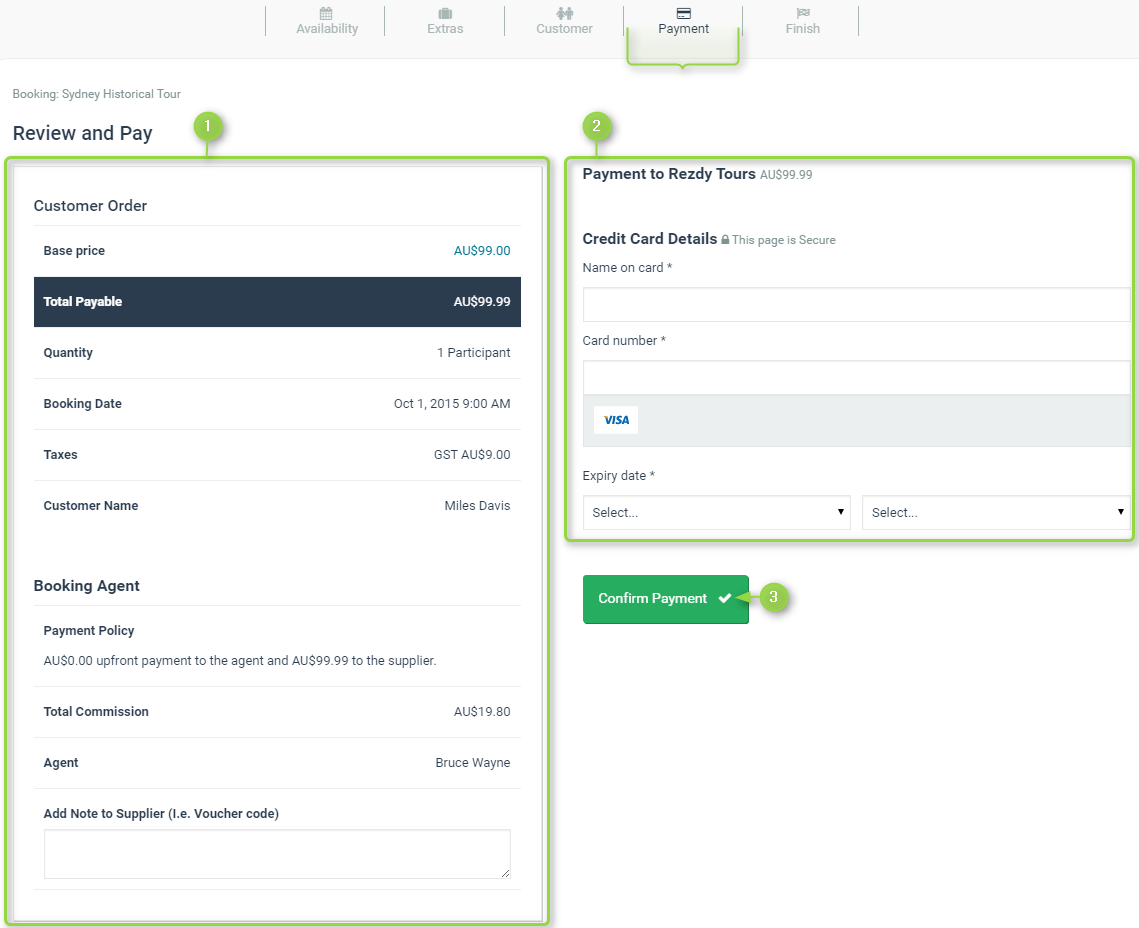 ---
Finish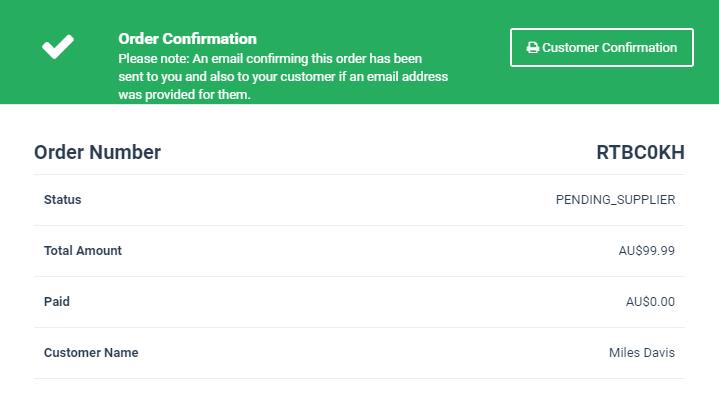 ---