What is it?
The products included in a negotiated rate will give agents access to sell it.
Giving an agent a negotiated rate gives them access to your products.
Gives agents flexibility to use different payment rules (as long as they're on the Agent plan not Affiliate plan) Read more about the it here.

You can use the same negotiated rate for multiple agents.
---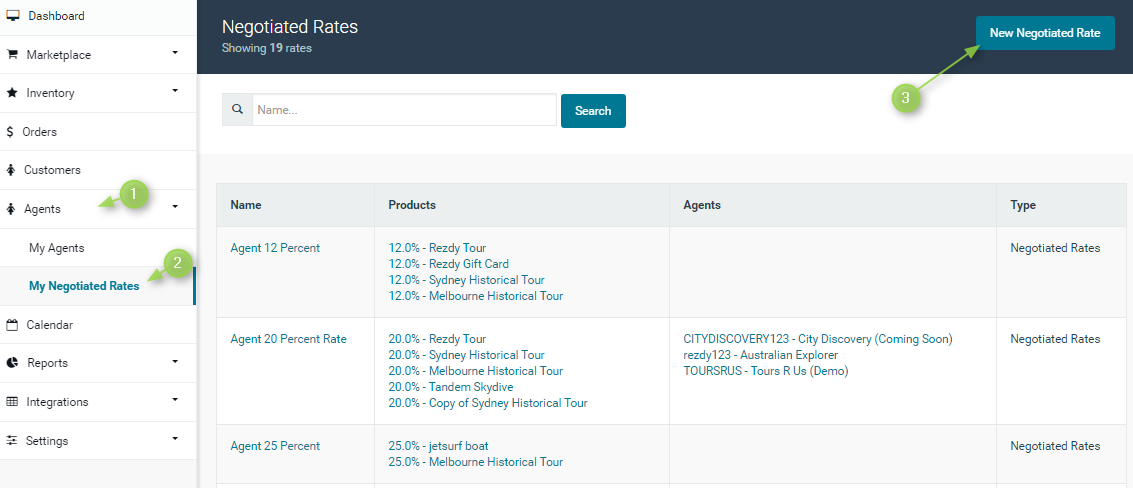 1. Click Agents
---
2. Click My Negotiated Rates
---
3. Click New Negotiated Rate
---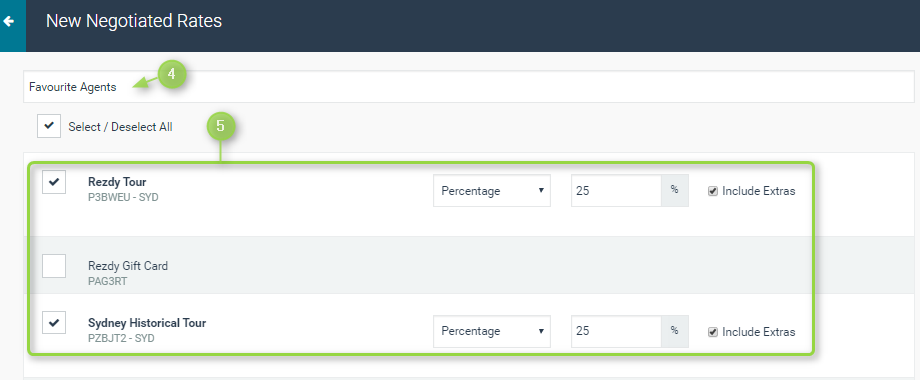 4. Enter the name of the New Negotiated Rate. If you plan to use this rate for multiple agents give it a generic name because they can see the name of the rate.
---
5. Tick the Products you'd like to share as well as setting the Commissions (% or net rate)
---
6. Click Create Rates