Thanks to everyone who has contributed to the Feature Request forums, your continued support has made a few of the following releases possible, stay tuned for more!
2. Adjust the Start of the Week for all Calendar Views
3. Last Minute prepended to Supplier Notifications
4. API Improvement: Multiple Products Availability Request
Another major win includes; removing Google dependencies from the Rezdy Booking Form. What does this mean? Basically this allows potential Customers in China, the largest market in the world, to book online using your Rezdy Booking Form where previously they were encountering issues.
---
You can now allow your customers to join a Waiting List and be notified when availability opens up for a sold out day. Basically within a Products setup, on the Scheduling Tab, check the Enable waiting list for this product check box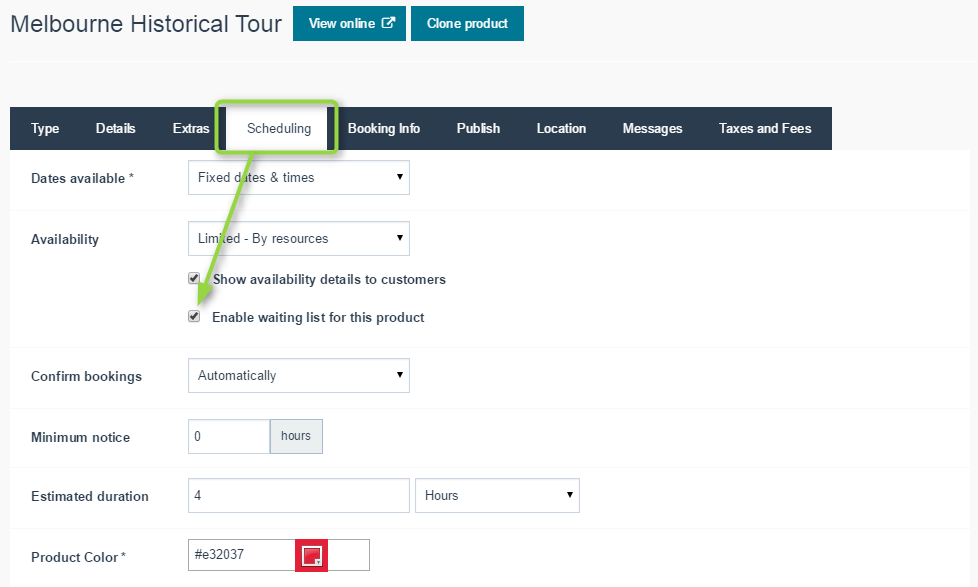 When a Customer tries to book a date completely FULL they receive the following notification:

and when a Customer tries to book more than the current availability, they receive the following:

and finally as a Supplier, all Orders are set to On Hold and placed in the waiting list: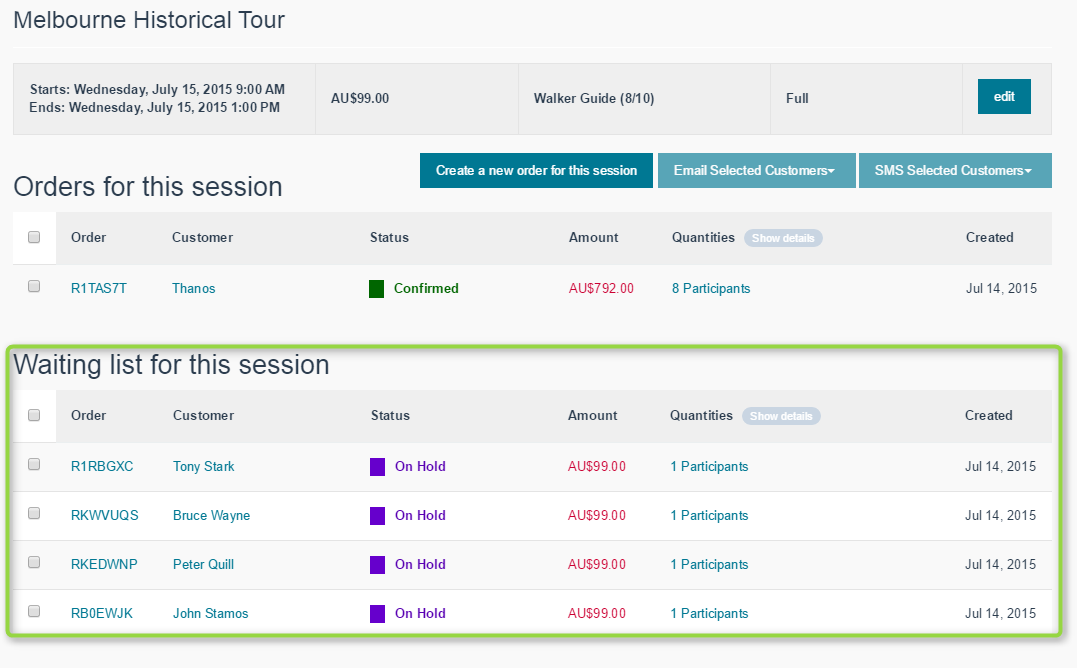 No automated payments are processed at the time of a Customer joining a Waiting List. If your Payment Gateway allows you to store the credit card details, they will be stored within Rezdy. If not, you will need to trigger a Payment Request email after you have Confirmed the Order.
Please note: Our annoucement email incorrectly stated "Once availability changes, customers receive an automated notification". This is not the case.
When you increase your availability or cancel existing bookings, no automated action will be taken on the waiting list. This gives you the flexibility to request payments and update on hold bookings to fill the session if/when you want to.
---
2. Adjust the Start of the Week for all Calendar Views
You are now able to change the start of the week which is displayed to both a Supplier and a Customer booking online.
1. Click Settings
2. Click Regional Settings
3. Select the Start of the week
4. Click Save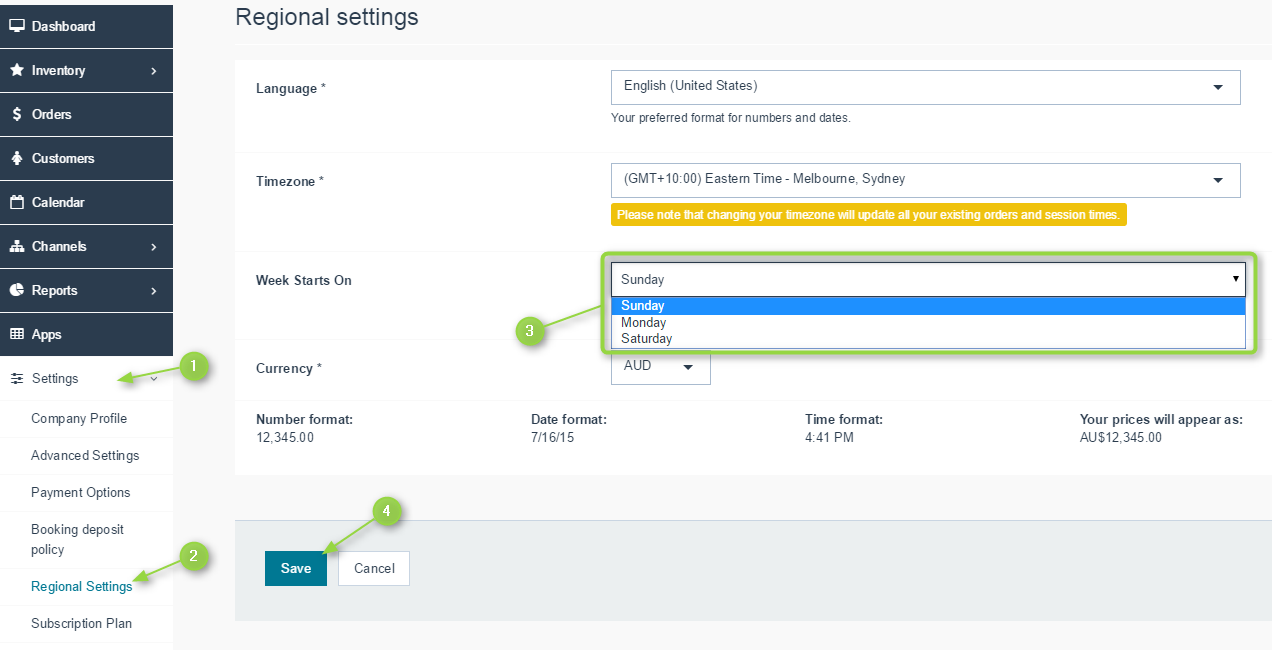 This is how it appears as a Supplier: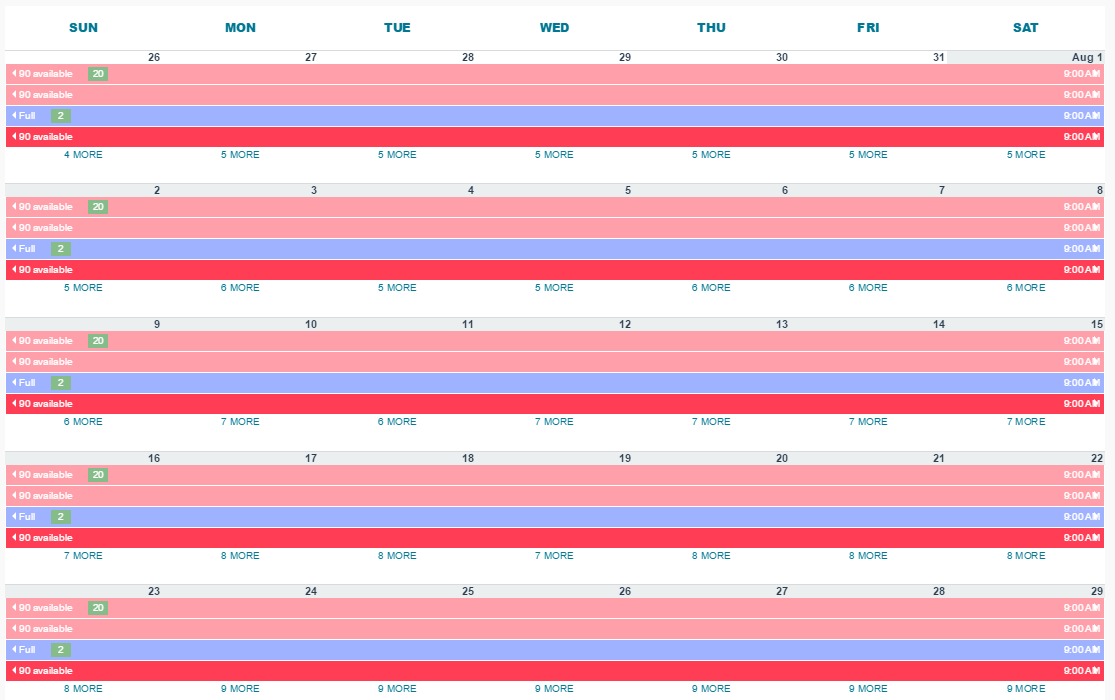 and from a Customer's point of view: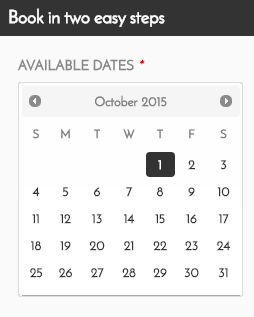 ---
3. Last Minute prepended to Supplier Notifications
Now when an Order is made online within 48 hours of an Activity date and time, your Supplier email notifications will be automatically prepended with Last Minute

---
4. API Improvement: Multiple Products Availability Request
Added support for multiple product codes to the GET /availability endpoint basically allowing to retrieve availability for multiple products in the same request. Click here for more information: