When to delete a session?
You should delete a session when you are sure you don't want to be available anymore.
If this isn't the case it's advised you edit the session instead and close off availability. 
---
Deleting a Session
Note: You cannot delete sessions with orders attached to it (regardless of the status). We suggest editing the session to reduce the availability, 

1. Click session: Inside your calendar click the session you want to delete.
---
2. Delete session: Choose how you want to apply the change.
Only this session - Straight forward enough.
Following sessions - Change will applied from the from date to until date. Non-recurring sessions will need to be manually updated, to read more about them click here. 
All sessions - All dates that were created in the recurring session block, click here to know more about recurring sessions.
---
Block out a day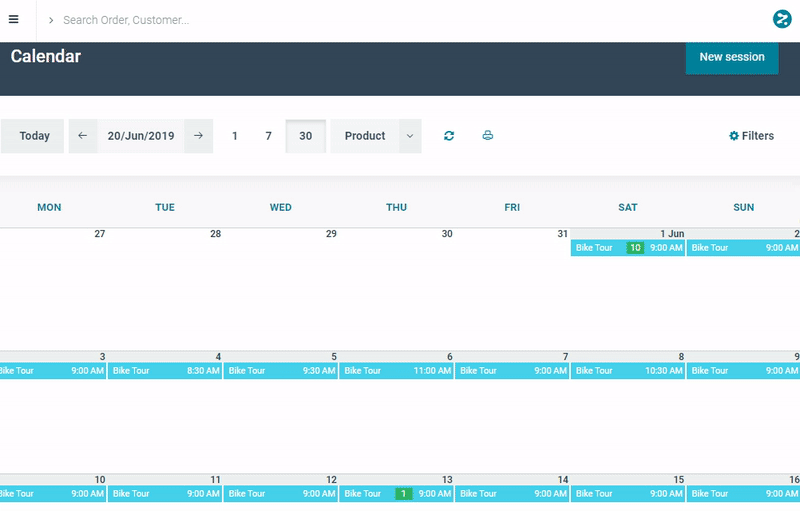 1. Click on an white area: This needs to be done for the specific day you want to delete. In this example the white space at the bottom of the specific day.
---
2. Block Out: Select the option to block out all day, click okay.
---
FAQ

Q. I can't delete a session.

A. Odds are you have an order attached to that session still (regardless of the status). All orders need to be moved to another date or deleted before the session can be deleted.

Q. I can't block out a day. 

A. Same issue as above.