Manifest
Click on Manifest to view your Manifest
Use the Date field to choose the date of the Manifest you want to view
Click here to change/customize the fields showing on the Manifest
Click here to learn more about the features of the Manifest

Availability (Premium Plans and above)
The Channel Manager view allows you to make bulk updates to the availability of Sessions limited by a fixed limit only, Sessions limited by a Resource will need to be manually updated as per usual. 
PLEASE NOTE: The Availability view is only for updating availability for 7 days at a time. 
Below is an example of closing out the availability for several Sessions and days at a time.
1. Click Availability

2. Click the bulk update direction, you'll notice each day selected

3. Once you have your days and Sessions selected, enter the new availability value

4. Click the Bulk Update button

and you have completed a bulk update, this can be undone by clicking Undo if mistakes are made.

Agenda
Click on Agenda to view what you have scheduled in your Calendar
Use the Date field to choose the starting date of the Agenda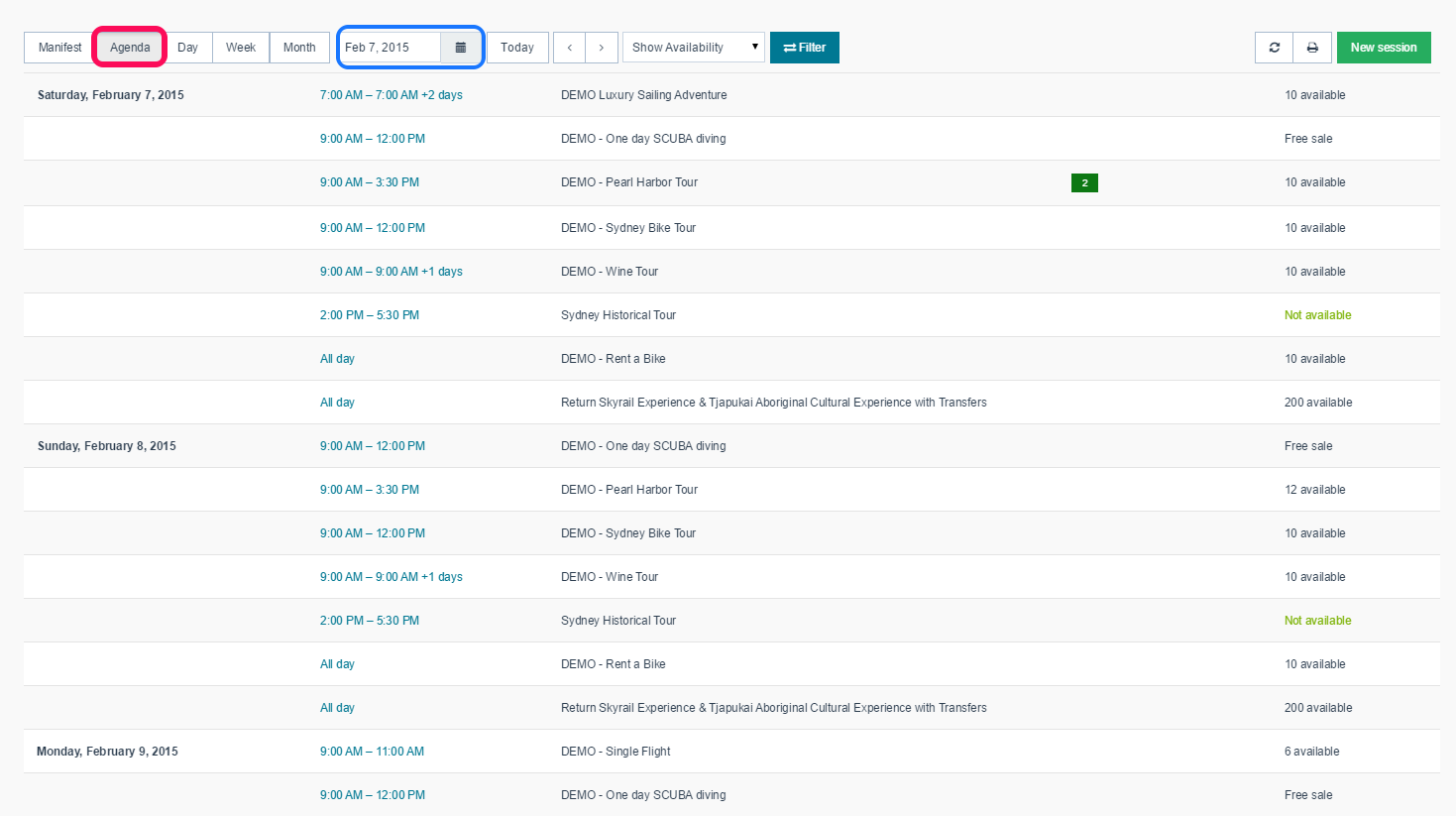 Day view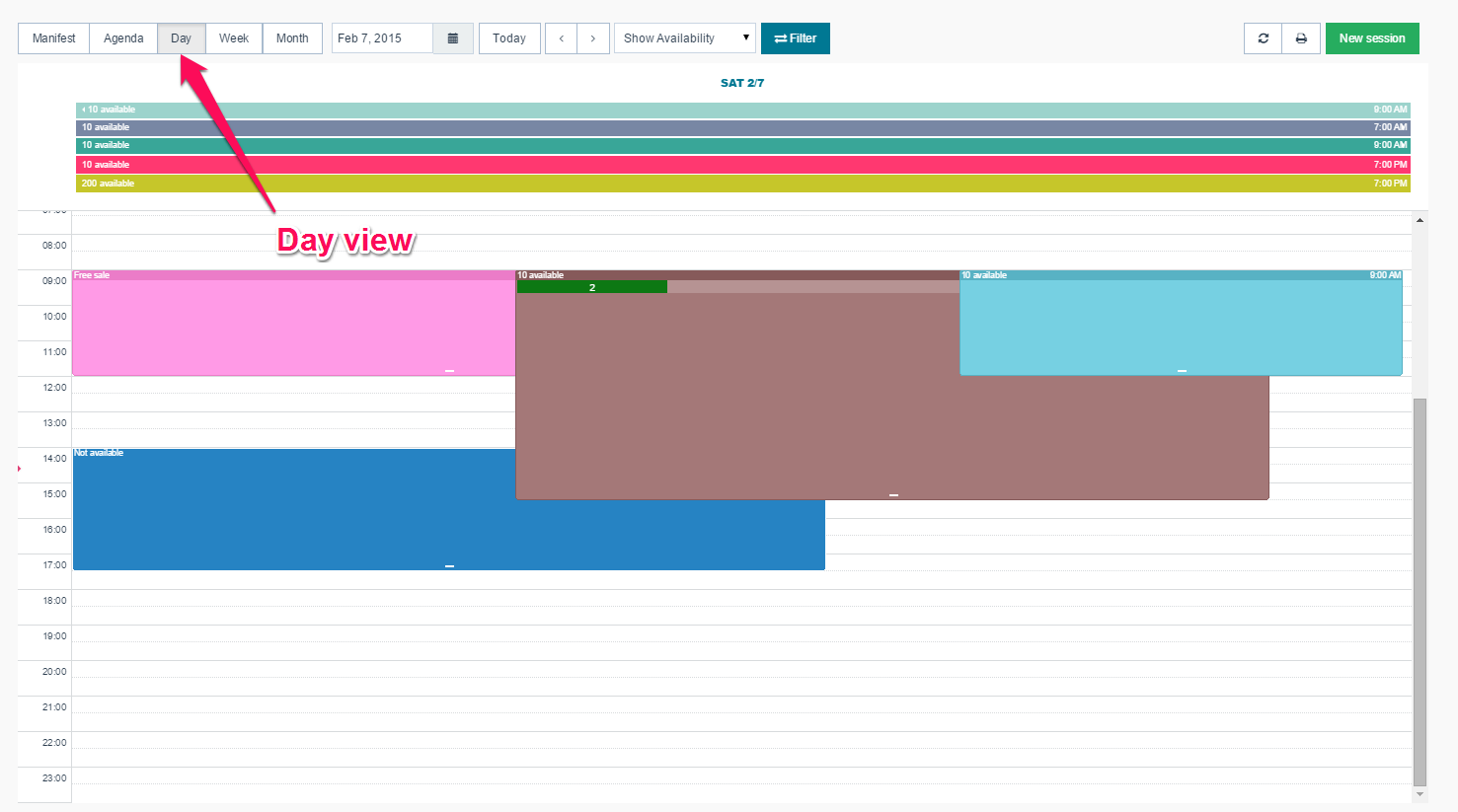 Week view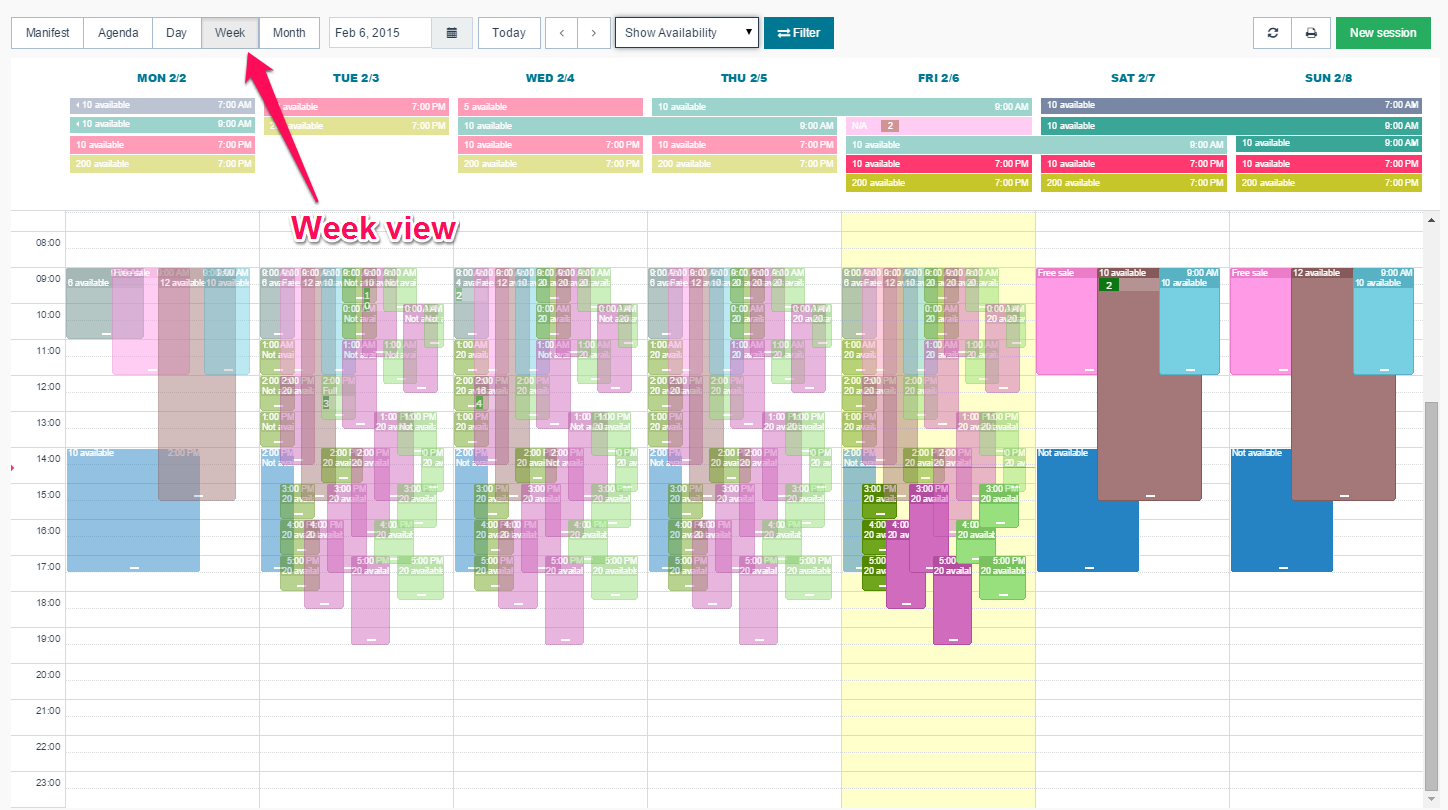 Month view

Date field
Use the Date field to navigate what day, week or month you want to view

Today
Click on the Today button to reset your view based on the current date

Arrows
Use the arrows to navigate forward or backward based on the Day, Week or Month view you currently have chosen. 

Filter
Click on the Filter button to refine your view
You can filter based on Orders, Products and/or Resources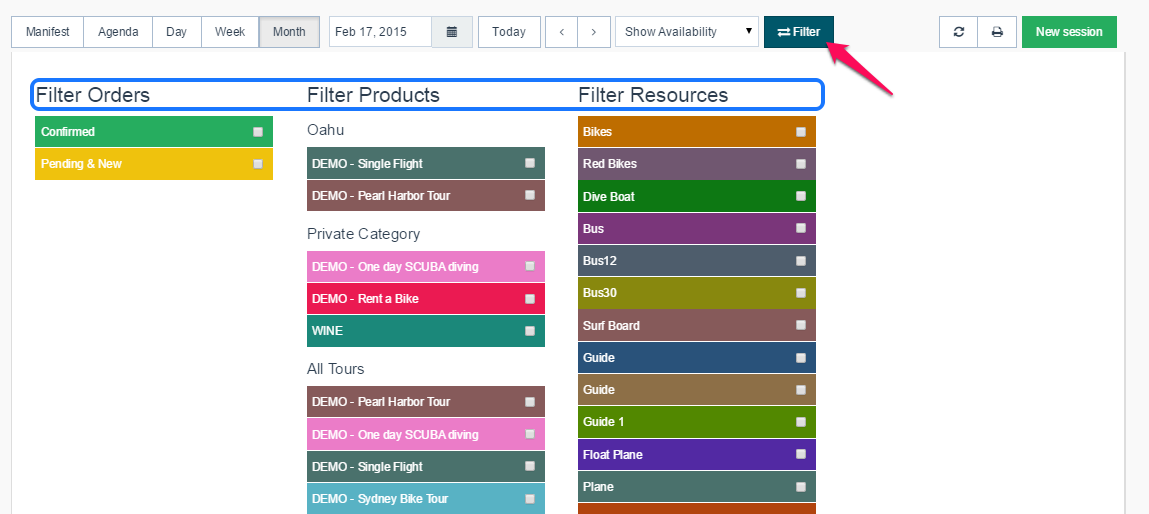 Refresh
Click on the Refresh button to reload the Calendar

Print
Click the Print button to print your Calendar

New Session
Click New Session if you need to create availability for a Product
Click here to learn more about creating Sessions