What can it do?
Your calendar should be your go to for the following: 
Create/view/manage availability (block out days, sessions creation, seasonal pricing). 

Create/view/manage orders (mass confirmations, cancellations, sms, emails and refunds

*

)
*This only applies to payment gateways that support refunding from within Rezdy. If your transactions within an order display a refund link then your can use mass refunds. Refer to example image below.

---
Directory

---
1. Today: Clicking this will automatically take you to today's date.
---
2. Date Box: 
Clicking this box allows you to open a calendar to navigate to a date.

Left and right arrows allows you to move to the next or previous range, in this case by month.

Clicking the month in the middle will change calendar view (monthly/yearly/decade).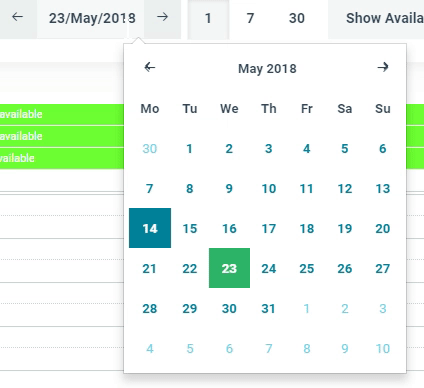 Navigate quickly by typing the date you want, i

t is important you use the same format as how it's displayed, click the date once you see it.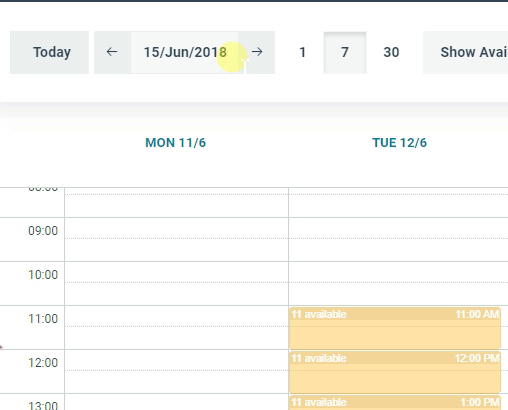 ---
3. 1/7/30: Also known as the daily, weekly and monthly view. Toggling these numbers will change to a daily, weekly or monthly view in your calendar.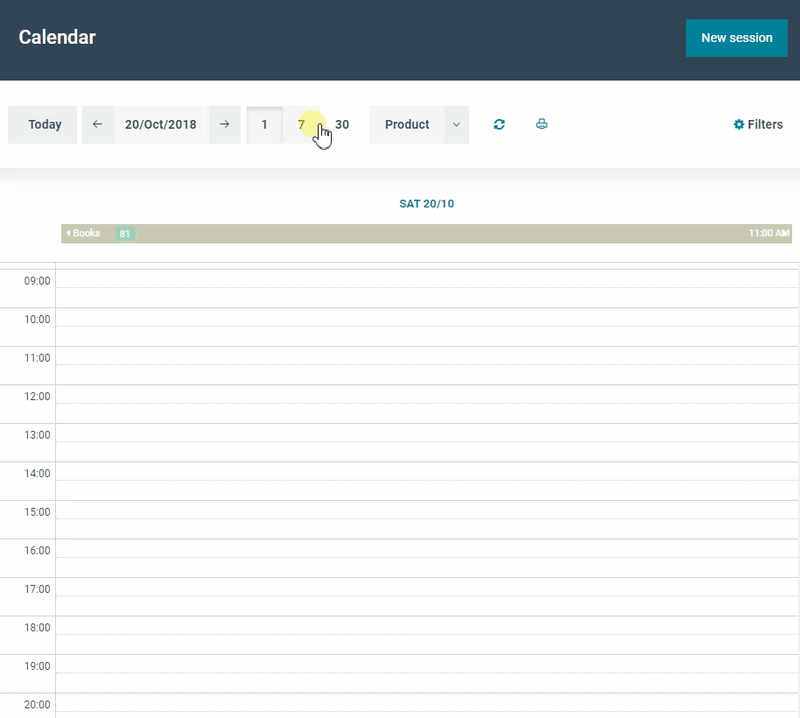 ---
4. Session Information: With this box you can display different information on your sessions.

Show Availability - Shows availability left 
Price - Shows pricing options and price
Product - Product Name
Resource - Resources being used by the session (blank = no resource) and how much availability for the resource left.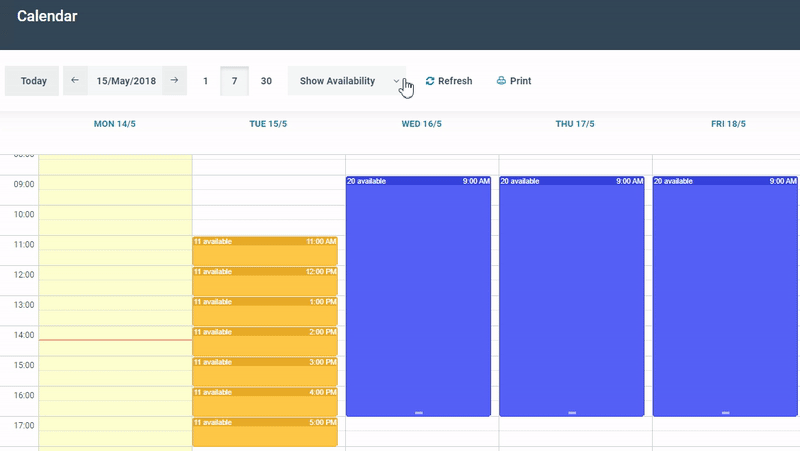 ---
5. Refreshes the calendar, good to use when your calendar has not loaded correctly or does not show a change you've done. 
---
6. Print the current view of your calendar. 

---
7. Filter: You can filter by an order status, a product or category, resource or a combination of all. Just click Apply Filter when done.



Your filter will remain until cleared so remember to clear if no longer needed.

---
8. New Session: Used for creating new sessions, we have a dedicated guide for this here.