What is a widget and how does it work?
A website element that can be installed somewhere on your website to perform a certain function (like take bookings).


The widget is implemented through an iframe which allows it to look naturally apart of your website. Customers remain on your website during the entire booking process reducing chance of drop off (widgets that redirect to a new page). 


The widgets loads into a modal (pop up window) for a more user friendly booking experience.


We use SSL encryption security ensuring the safety of your customers data at checkout. 
---
Getting There
Note: Only Owner/Booking administrator/Booking manager and Webmaster users will be able to see this option. We normally recommend this be done by a web developer.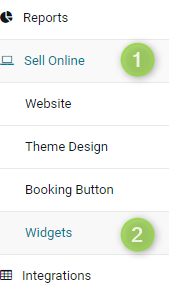 Go to Sell Online > Widgets within your Rezdy account. Step 1 here is to select the widget and depending on the widget there may be a step 2 to refine what the widget shows.
Select what you want and you will see a live (working) preview on the right. 
---
Types of Widgets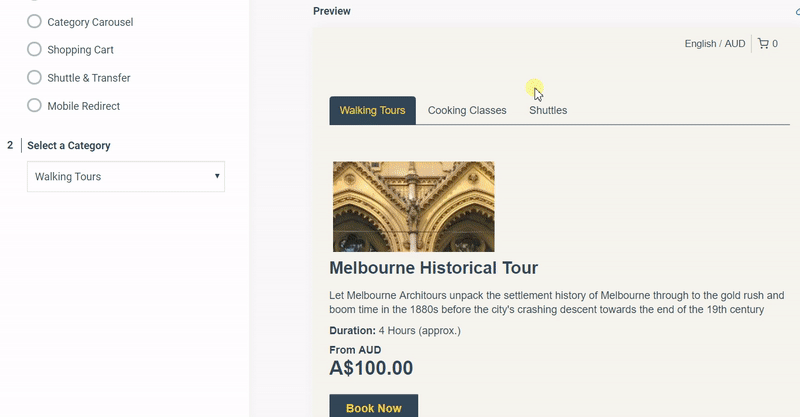 1. Product List displays your products in a list with a navigation tab at the top to your other Public categories. You can default the widget to load a specific category first by customising in step 2. If you want to hide the navigation tabs you can under Theme Design, untick Category Navigation Tabs and Save.

---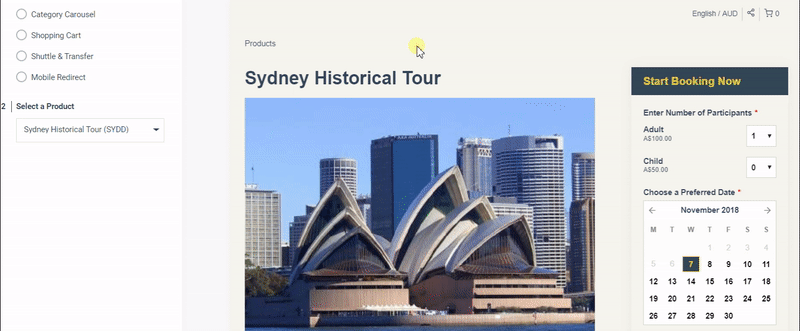 2. Product Details this is a direct integration to a specific product, here it displays the long description, calendar and related products (down bottom, if there are any). 
---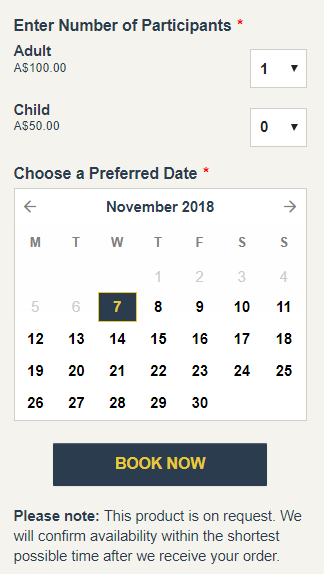 3. Product Calendar is just the calendar portion of a product details.
---

4. Weekly Calendar is handy when you want to allow customers to quickly browse multiple products within one page.
They can navigate the days either by clicking a date or next week.
This widget will adjust how many days (3/5/7) it displays depending on the screen size of the device.
---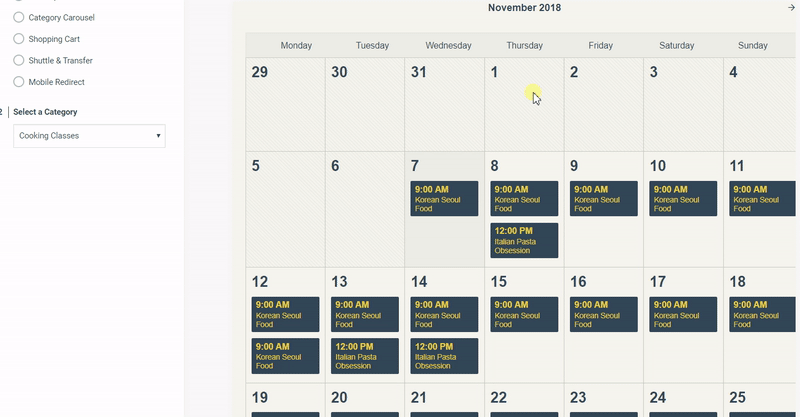 5. Monthly Calendar very similar to weekly calendar but it displays a month, it also will adjust based on display size.
---

6. Category Carousel is an image carousel for your products in a category, it will display a maximum of 4 products at a time. Customers can navigate with the left and right arrow.
Depending on screen size 1-4 products will be displayed.
---

7. Shopping cart displays customers currently shopping cart, place this in a convenient location on your website so a customer can always access their cart.
---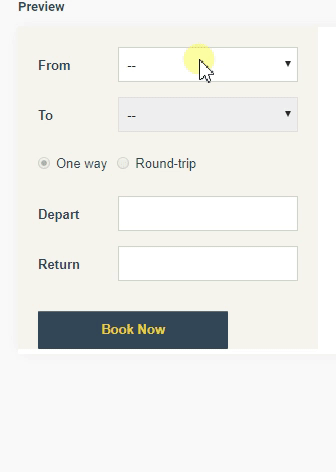 8. Shuttle & Transfer is only for shuttle type products, it is a convenient way to condense your multiple shuttle products into one display.
The customer just selects a FROM and TO location and the system will then offer them relevant pricing options.
---
9. Mobile Redirect intended to be used if your website is not very mobile friendly, it will automatically redirect customers to you .rezdy.com URL which is mobile friendly.
---
Integrate to your website
Note: You can adjust this code if you know how but if it may cause issues with your booking form. Tweak at your own risk.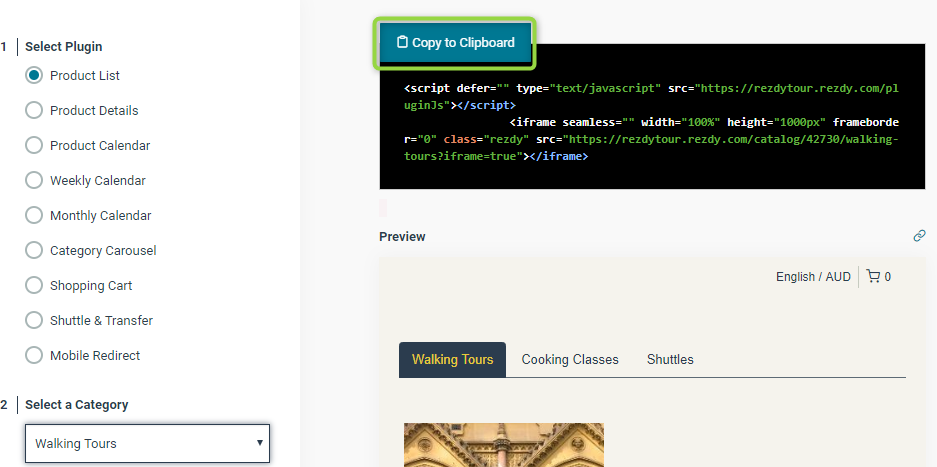 Once you have selected your desired settings click the Copy to Clipboard option then install accordingly in your website management interface.
If you are unsure where to install it, try reaching out to support for your platform.