Webhooks allow external services to be notified when certain events happen on Rezdy. When the specified events happen, we'll send a POST request to each of the URLs you provide in either XML or JSON.
Click Integrations

Click Webhooks

Click New Webhooks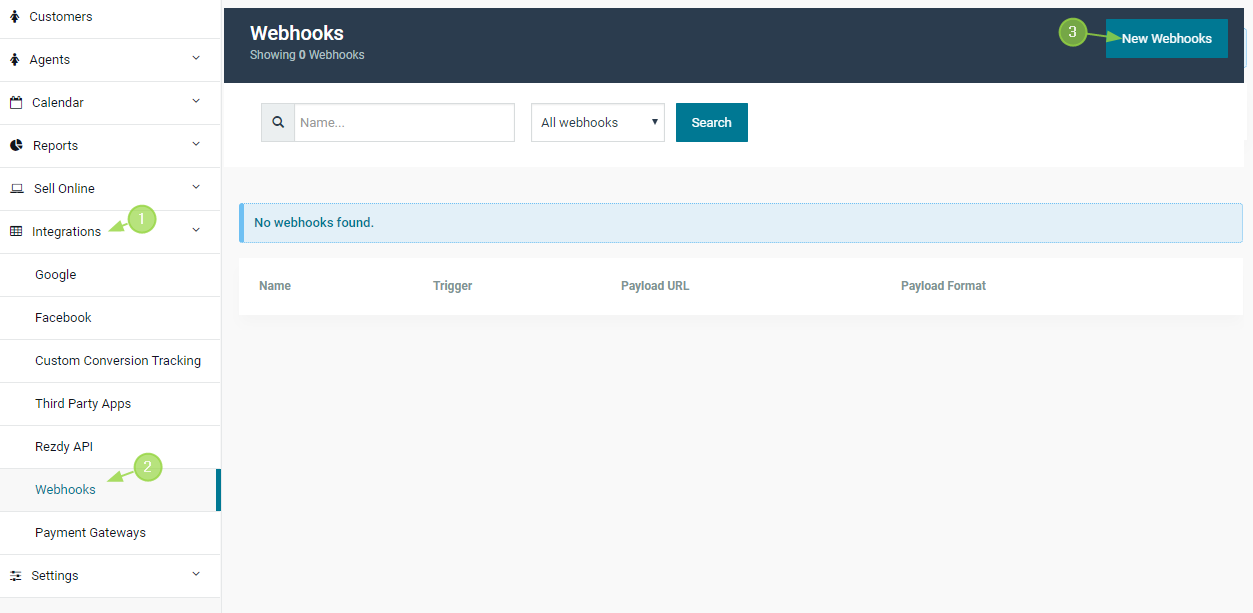 Rezdy gives you the flexibility to call multiple webhook payload URLs when different events occur within the system.
After you create a webhook it will immediately start being called when the specific conditions are met.
Next, create an Internal Name Enter the name you would like to refer to this webhook by. For example: Xero create contact

Next, select a Trigger type

After that, enter in your Payload URL The URL to be called for when this Webhook triggers

Next, select the desired format for the data to be sent: JSON or XML.

After that, select Create