1. Click Integrations
2. Click My Website
3. Click Book Now Buttons (drop down box)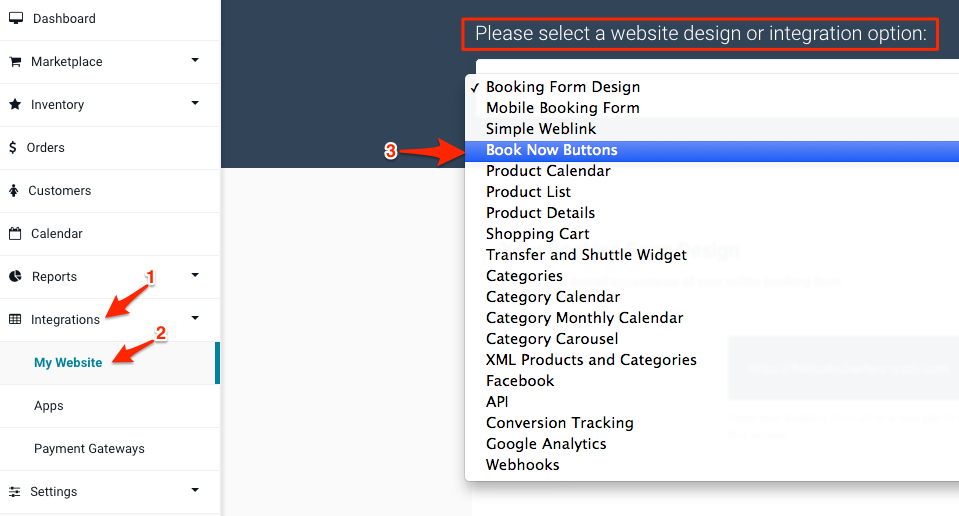 4. Select the page you would like to be linked to, this can be:
Home Page: which will list all products
Category: which will list all products within a Cateogry
Product: which will list a specific Product
5. Select to have this link open in a Modal window, click here to see an example.
6. Pick a Colour
7. Change the Label
8. Copy and paste the code provided. Note: The sytle code of the button provided can be altered to fit the style of your website's theme.