The Facebook application is designed for business pages, and allows customers to book directly from your Facebook page!
 - Make sure you are logged in to Facebook and that you have administrator rights for your business page.

Click Integrations
Click My Website

Click the drop-down box

Click Facebook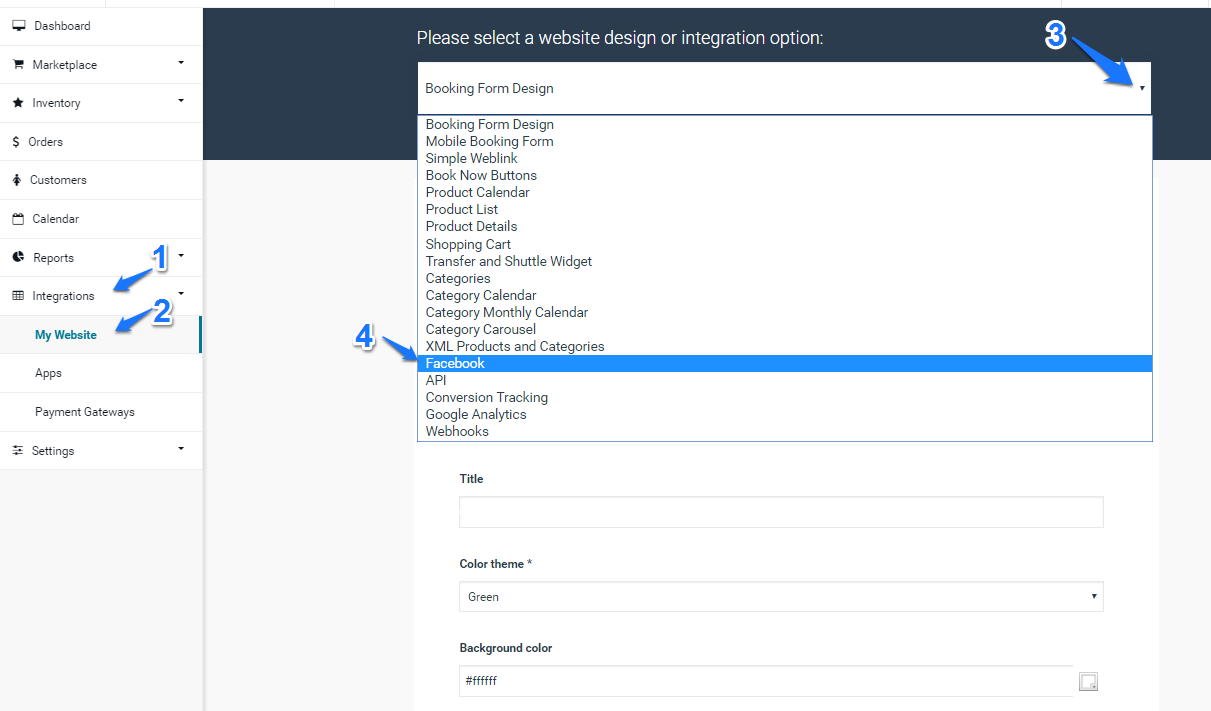 And then within Facebook.


Then select  'Add Rezdy bookings to my Facebook page'.




Select which page you want to place the booking button upon, and 'Add Page Tab'.

Now, view your business page. You must be using https (secured) browsing. You should now see the booking button on your page.




Click on the 'Book Now' button, and enter your account details when/if prompted. This will sync your current products with your business page.



Customers can now book through your Facebook page! You can also edit the name and logo of the booking button.

On your Facebook business page, select 'Manage' then 'Edit Page'.




Then select 'Apps' and under Rezdy bookings, 'Edit Settings'




From here you can change the title and image of your button. Perhaps you would like to use one of the images below? Otherwise, you can use any 111x74px image you prefer.