How to connect Rezdy with Facebook
Follow
Overview
Take advantage of Facebook's ability to drive more online bookings your way by using the Rezdy integration to Facebook, and adding a Book Now button on your Facebook page. Track page views and purchases within Rezdy by creating a Facebook Pixel.
---
Add a Book Now button on your Facebook page
Log into your Facebook account as either an admin, editor, moderator, advertiser.
Go to the Business Page and click Add a Button

Step 1
Click Make a booking with you
Click Book Now
Click Next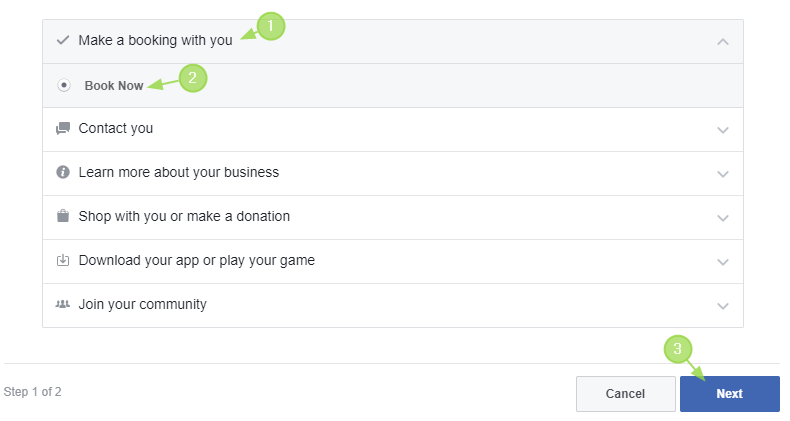 Step 2
Click Link to website

Enter the URL of your bookings page and click Save
This can be a direct link to your websites booking page URL
This can be your direct Rezdy booking form URL

Review and preview your configuration, click Finish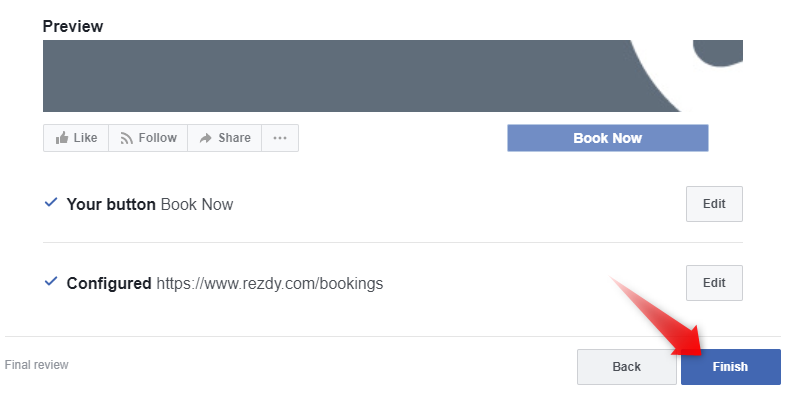 You have successfully added a Book Now button, and a Rezdy integration to your Facebook page, congrats!!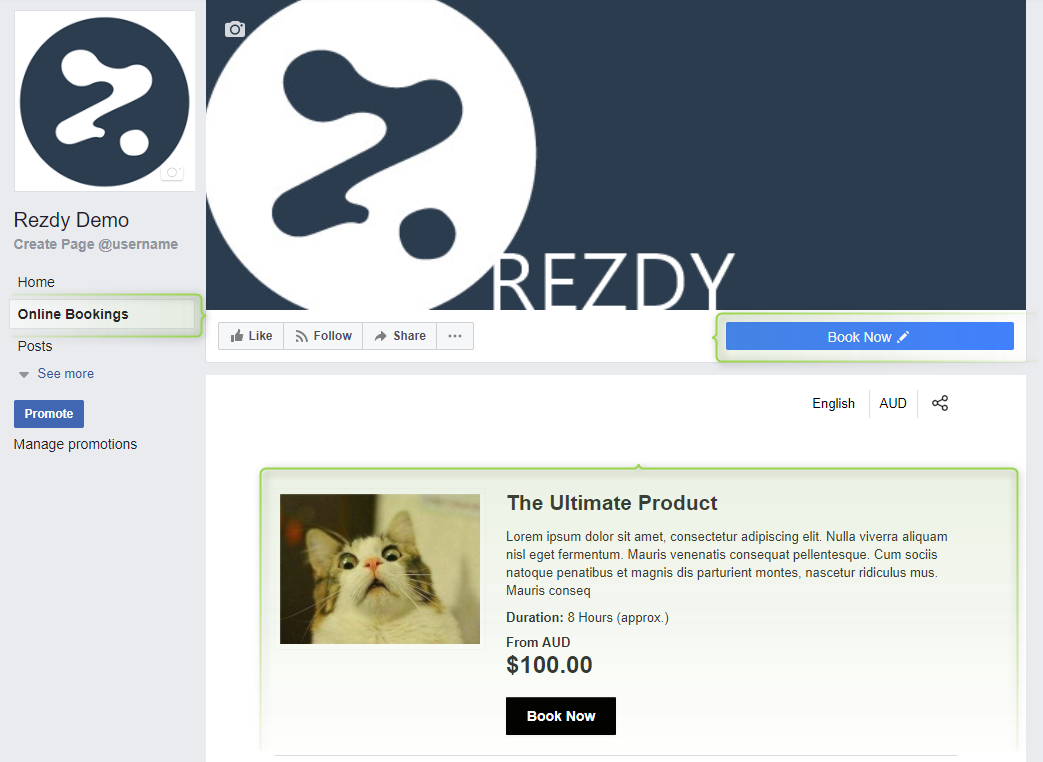 ---
Rezdy Integration to Facebook
Important: The Page Tabs (custom apps) feature is only available to Pages with 2000 or more likes, or pages managed by whitelisted apps. Otherwise you will receive the following error:


Click here to learn more about Facebook Page tabs.
You must be logged into your Facebook account as an Admin, or a Page editor, moderator, advertiser. Click here to learn more about Facebook Page roles
Click Integrations
Click Facebook
Click Install Now under the Install Rezdy on your Facebook page section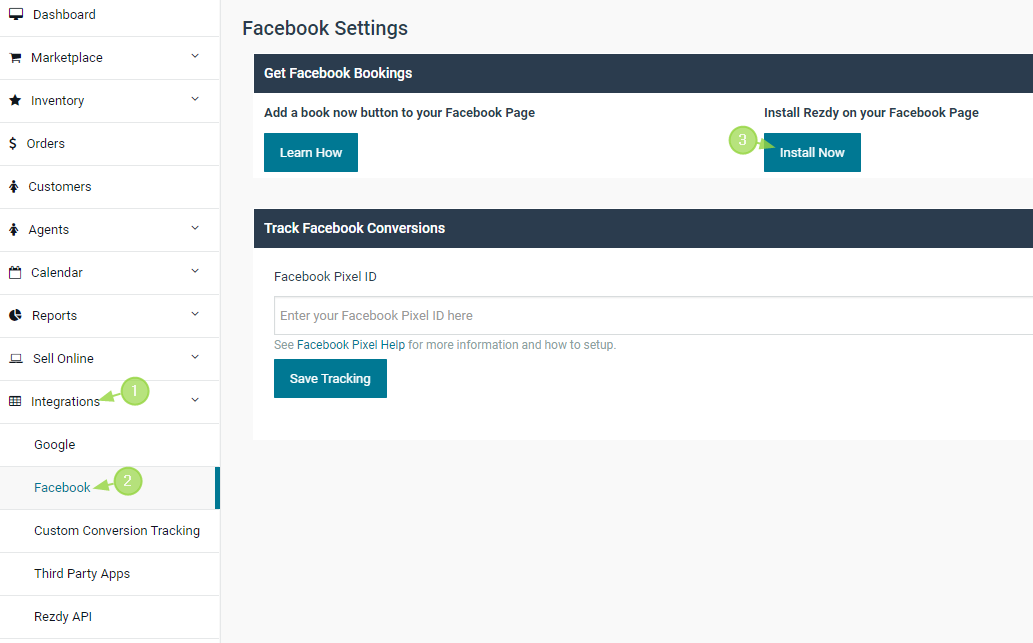 You will be redirected to Facebook
Select the Page to integrate Rezdy on
Click Add Page Tab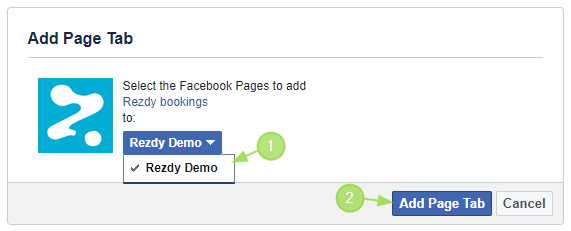 Next, go into the Settings of the page and click Edit Page

Find the Bookings page tab within the Tabs section below and click Settings:

Click Edit settings
Give your tab a custom name e.g. Online Bookings
Click Save
Click Ok
Click Save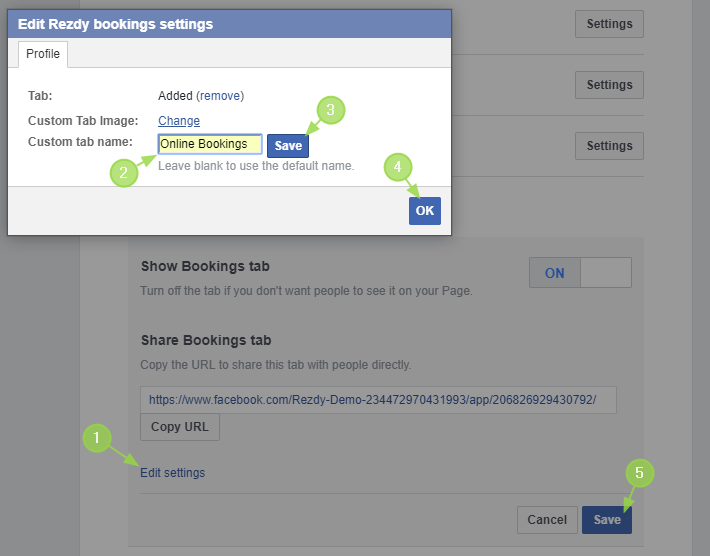 Lastly, drag and drop the Online Bookings page tab to the top of the list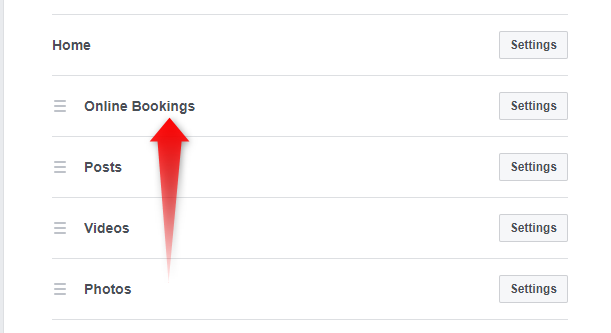 You have successfully integrated your Rezdy product list into your Facebook page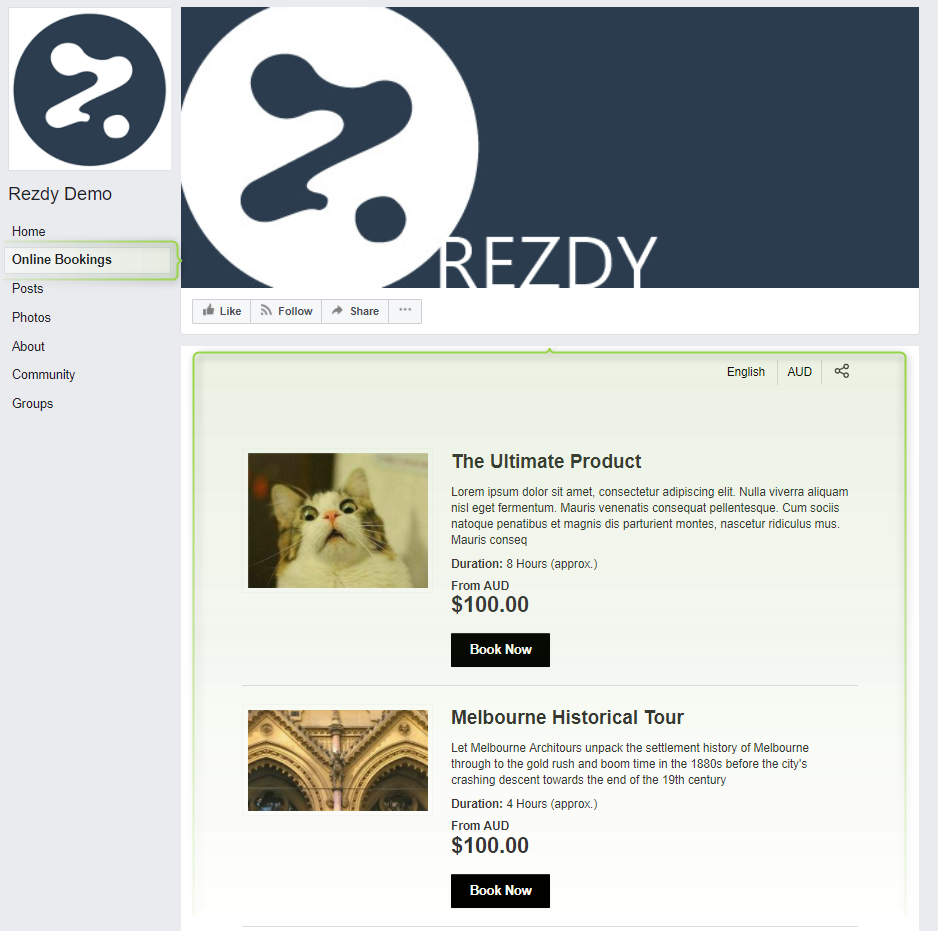 ---
Facebook Pixel Integration
The events tracked within the integration are as follows:
PageView
Purchase
InitiateCheckout
AddToCart
How to integrate your Facebook Pixel
Click Integrations
Click Facebook
Enter your Facebook Pixel ID
Click Save Tracking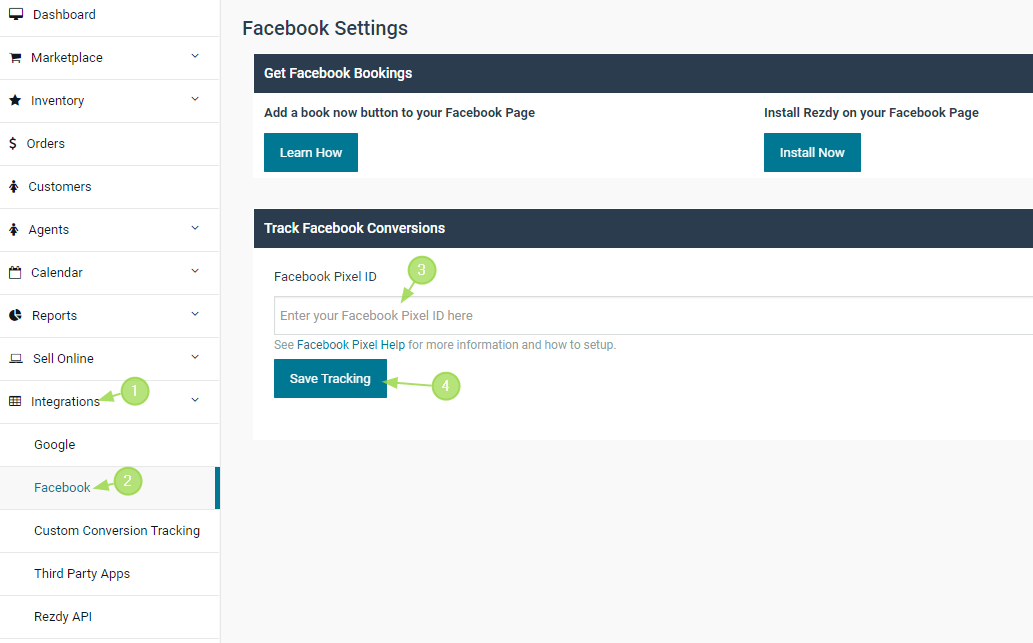 For further assistance with creating a Pixel code click here to read more, and more importantly the benefits of using the Facebook Pixel
---