How To Set Up an Inclusive Tax for Your Products
Follow
Overview
Create an inclusive tax if the price of your products and services include tax in the total price charged to your customers.
---
How to create an inclusive tax
Click Settings.
Select Taxes and Fees.
Click the New tax or fee button.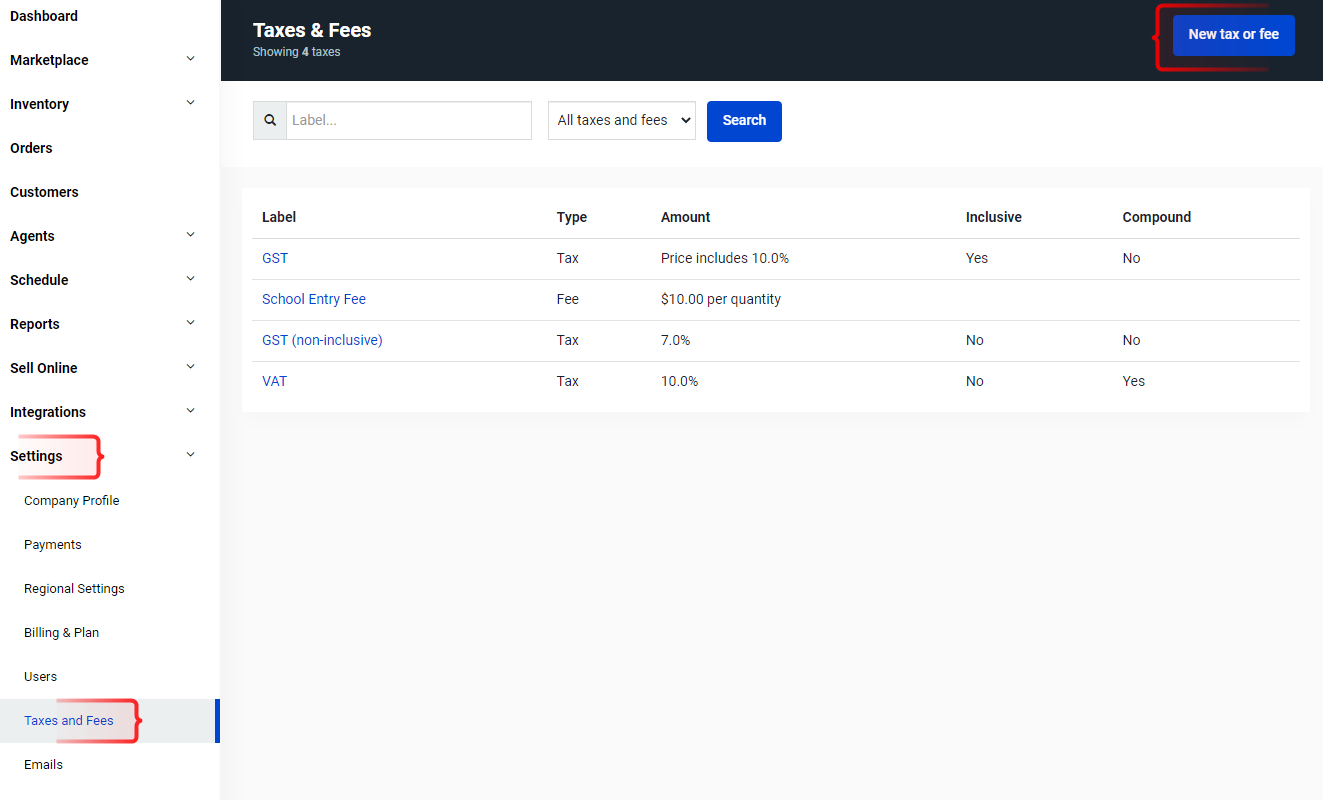 From within the New Tax or Fee screen
Enter a Label.
Select Tax.
Enter the Percentage.
Tick the Prices Inclusive box.
Click Create.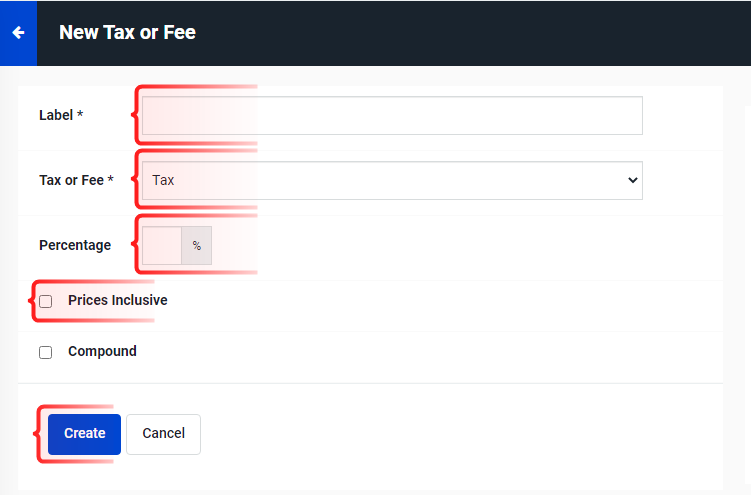 ---
How to enable a tax on your products
From within a Product's set up page:
Click the Taxes and Fees tab.
Tick the tax you want to be applied.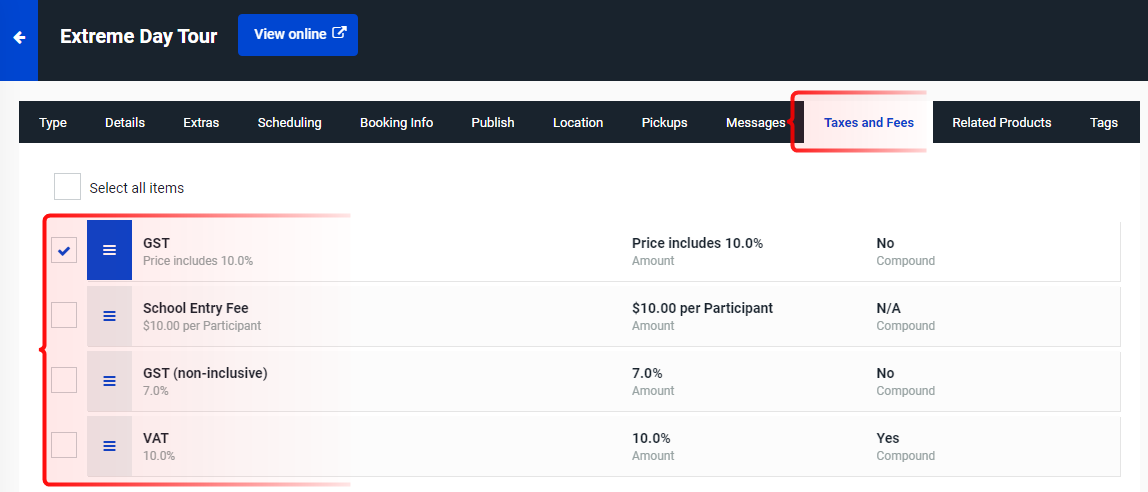 Finally, click the Save product button.
---
---