How to Update Your Billing Information
Follow
Overview
To avoid disruption to your Rezdy services, ensure your billing information is correct and up to date.
---
Updating your billing information
Quick Navigation: Settings > Billing & Plan
Card details: All card fields are required and need to be updated before you click the save button
Address details: Update the required address fields before you click the save button.
Lastly, click the Save Billing Information button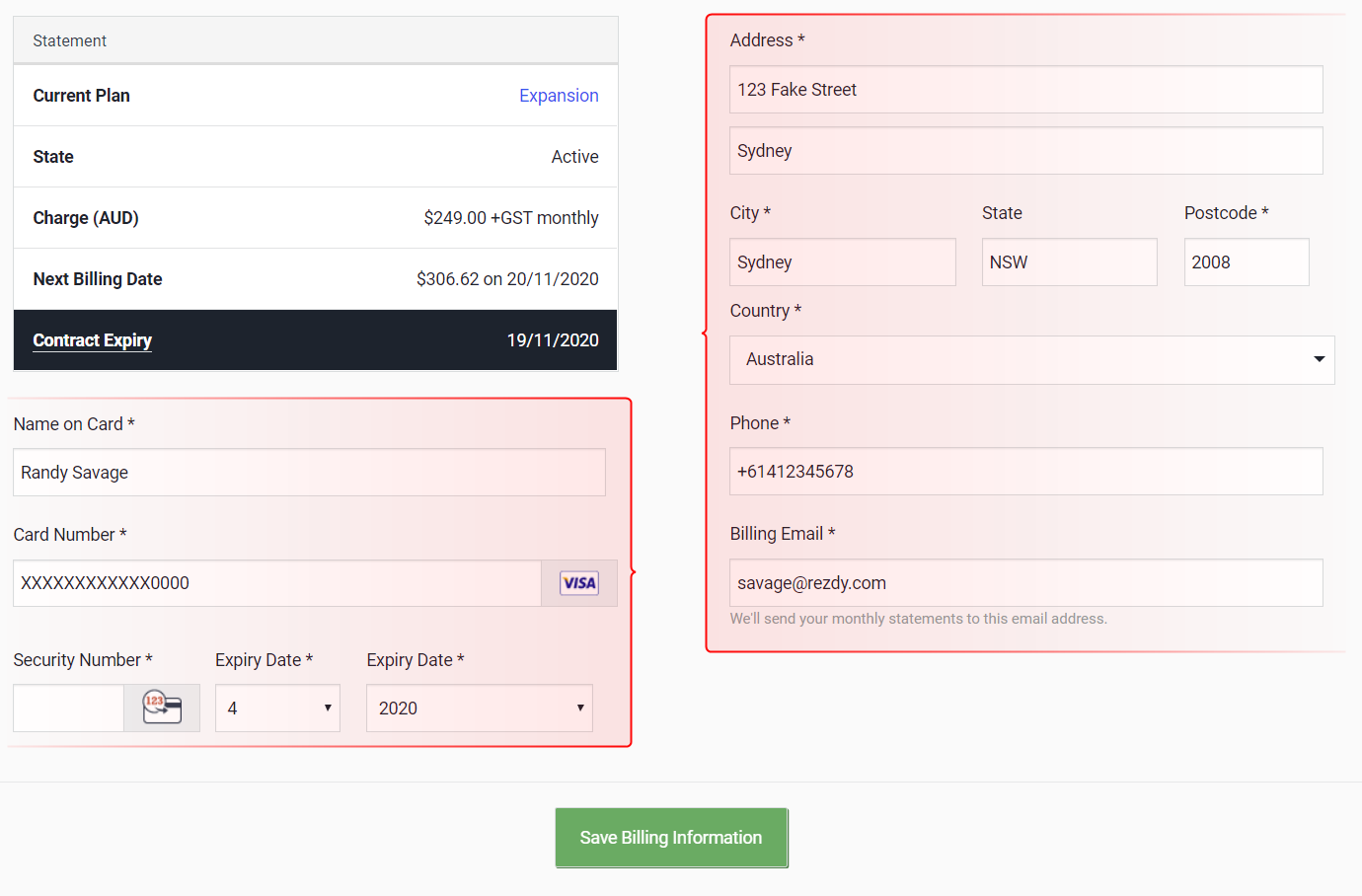 Important: You must be an Owner user to access the Billing & Plan page.
---