How to create a new user
Follow
Overview
Users are people who belong to your company on Rezdy (i.e. your staff). They have their own Rezdy login and configurable access to your company inventory, calendar and manifest, orders and customers, etc.
---
How to invite a new user
Click Settings
Click Users
Click Invite user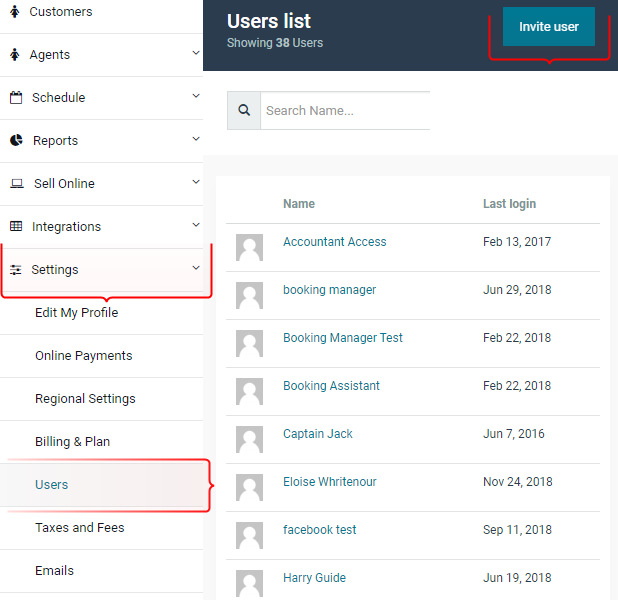 4. Enter the User's details
The email address will be the username and MUST be unique
5. Select the appropriate Access role:
Owner: has full access, including all company settings (able to update all other user account levels)
Booking Administrator: can view reports and manage orders, inventory, create & update sessions in the calendar
Booking Manager: can manage orders, inventory, create & update sessions in the calendar
Booking Assistant: can create new orders and contacts
Staff: can view the calendar, manifest and order list
Resource: has access to the Mobile Manifest, limited to sessions with selected resources
Webmaster: has access to Website Integration settings and plugins
Accountant: has access to reports and the order list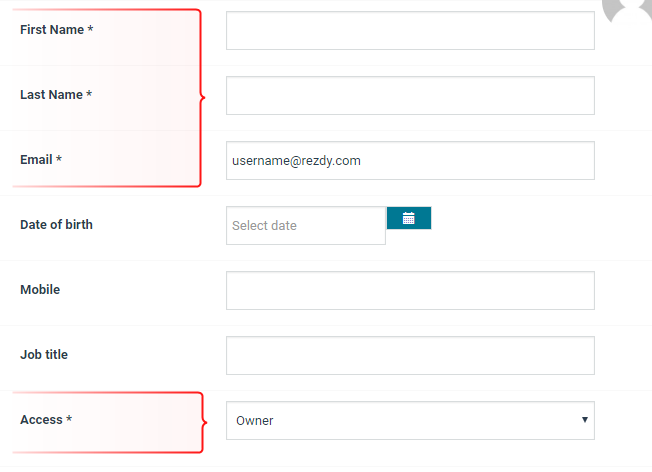 6. Additional Options:
Order notifications: Allow Users to also receive Order notification emails
View Company Notifications: Allow Users to view notifications
Send and receive messages: Allow Users to send and receive messages
Visible on company profile: Allow Users to be viewed within the Marketplace Profile
Receive Weekly Report Emails: Allow Users to receive Weekly Report Emails
Receive Abandoned Cart Emails: If you are using a redirection payment method like Paypal; check this box to receive emails if a Customer abandons their purchase.
Receive Bounced Notification Emails: Tick this box to receive a bounced email notification, useful when customers enter their contact details incorrectly.
7. Click Invite User